Comprehensive Gait Analysis System
Strideway has simplified the gait analysis process with easy access to essential gait parameters and a platform that is flexible in length ranging from appromixately 1-5 meters. Perform a complete gait analysis in minutes with just a few clicks of a button.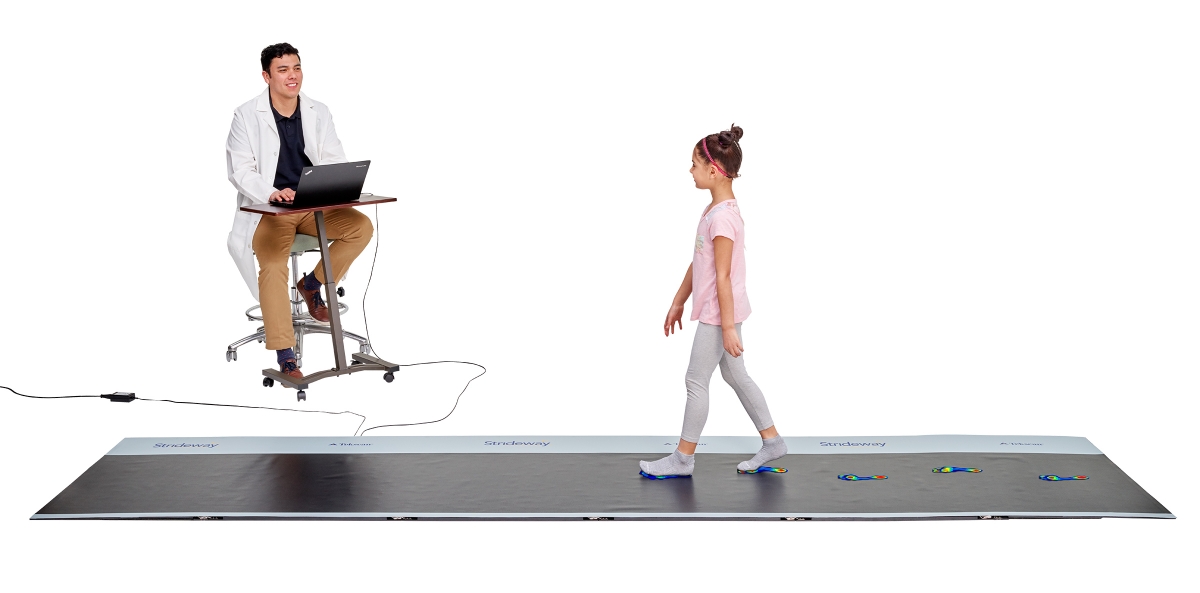 Strideway is a versatile product that can be used for any patient type, including those with walking assistive devices.
Keep Your Patients Moving in the Right Direction
The Strideway System is easy to use and provides you with objective gait data displayed in tables and charts for quick interpretation.
| | |
| --- | --- |
| Calibrated pressure & force data | Quick set-up and data collection process |
| Calculates spatial, temporal and kinetic parameters | Objective information to identify gait dysfunctions |
| Modular platform - add or subtract length at any time | Patient database to track progress and comparison reports |
Objective Data to Drive Your Decisions
The Strideway provides insights to immediately determine if asymmetries exist, evaluate gait timing and segment the individual motions (heel strike, midstance, etc.) to optimize the movement. The software allows for easy comparison between left and right sides, as well as pre- and post-treatment to evaluate patient progress.
Segment the foot to analyze specific areas of the foot for detailed analysis.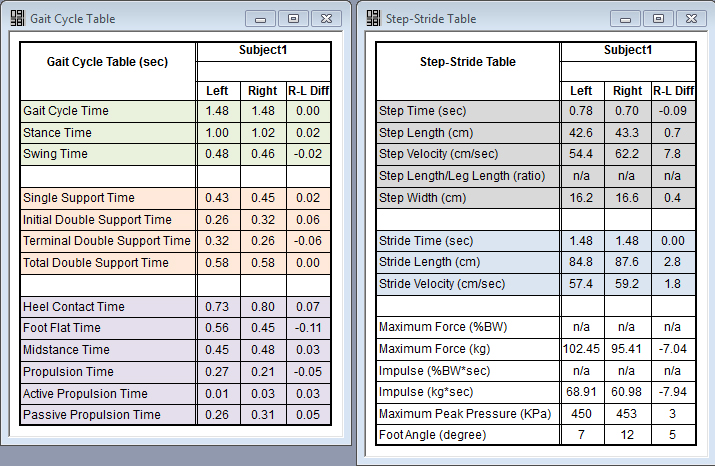 Easily identify asymmetries between sides with R-L Difference provided in the gait tables.
Quantify Asymmetries and Confirm Treatment Effectiveness
In the video below, see how Margie King, PhD, ATC, PT, FACSM, uses the Strideway System for a clinical gait analysis. Margie comments in the video, 'the information from the Strideway System can demonstrate the asymmetries, so that you are able to idenfity if there is a problem that exists, that you may not have been able to see just by using the naked eye.'
Contact us to learn how Strideway can simplify your gait analysis.