Whether you're thinking about integrating gait analysis into your practice, or you're looking to improve your current gait evaluations, you may be wondering about the best way to gain this insight.
Marshall Kendall, Ph.D. gives an overview of gait analysis where you'll learn about the variety of gait analysis tools available and ways you can improve your evaluations with objective data!
What You'll Learn: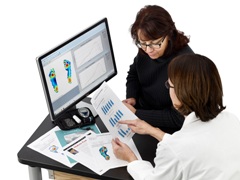 What are the benefits of objective and quantifiable gait analysis data?
What information does technology provide that observational analysis cannot?
What are the key parameters to evaluating gait?
What types of gait analysis solutions does Tekscan offer?
See why Tekscan's pressure measurement technology provides unique insights into gait and how it fits into a clinical practice!