Watch this quick video to see how Strideway can put your practice, gait lab, or research institution a step above the rest!
Peter Gantchev, Tekscan Medical Product Manager, demonstrates how pressure measurement technology can capture data you can use to identify and address gait abnormalities and asymmetries.
Strideway™ is the only truly modular gait analysis system in the industry and provides objective information on force and plantar pressure, plus temporal (time), spatial (distance), and kinetic (movement) parameters at the click of a button. Dive into the specifics with the expert!
What will be covered in the webinar:
How pressure measurement can help you identify gait abnormalities that you may be missing
Watch a software demonstration on gait cycle, pressure, and symmetry data you can use to your advantage
Learn why Strideway is a great solution for clinicians and researchers
Presenter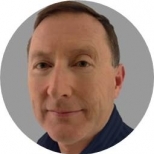 Peter Gantchev
Medical Product Manager
Tekscan, Inc.