Kevin Winters Wins High Honor LVI "Instructor of the Year" Award
Uses T-Scan™ to Differentiate His Teachings and His Practice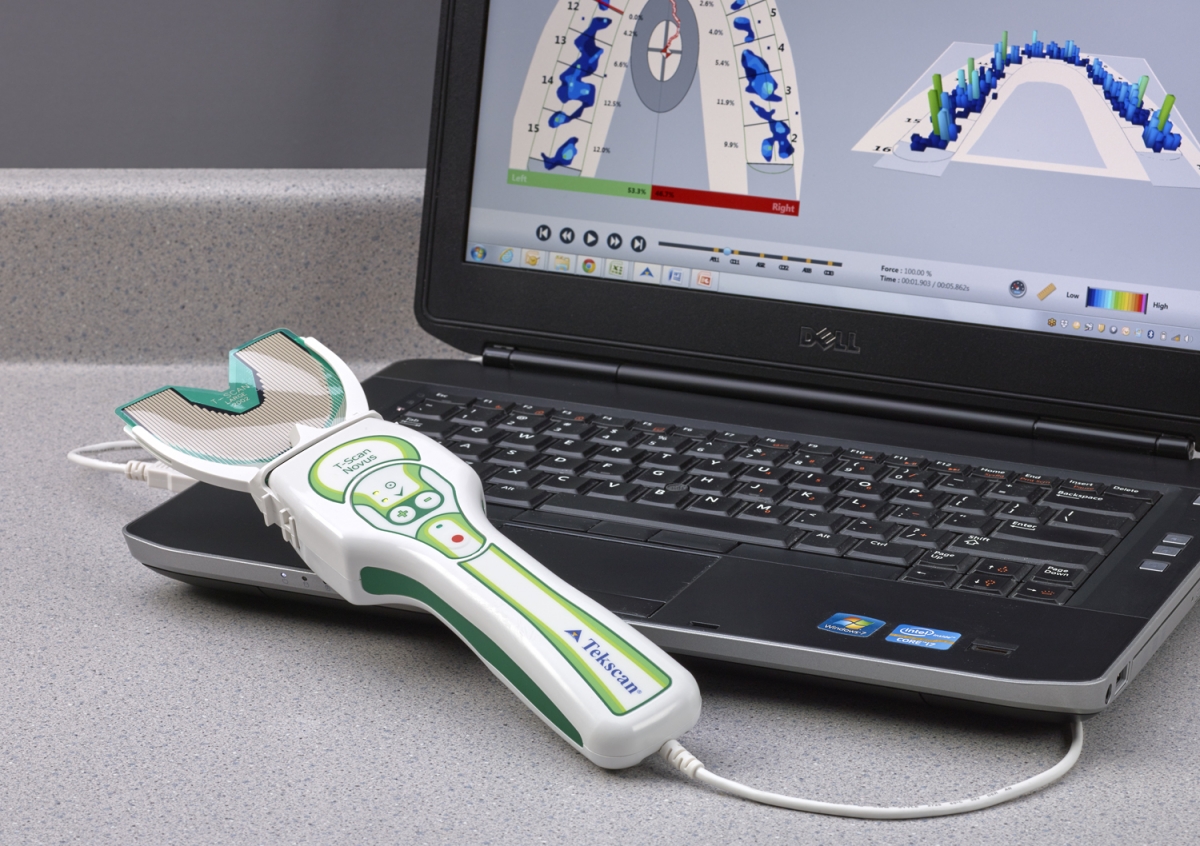 Dr. Kevin Winters, DDS, of Tulsa, Oklahoma, was recently awarded "Instructor of the Year" at the prestigious Las Vegas Institute of Advanced Dental Studies (LVI). As one of the longest tenured instructors at LVI, Dr. Winters maintains a philosophy that exceling in dentistry requires continuing education and the acceptance and usage of technology. He applies his philosophy in the classroom and in his practice—attributing much of his clinical successes to T-Scan™ technology, a digital occlusal analysis system that helps him measure the precision of a patient's bite.
T-Scan is a digital occlusal analysis system consisting of a patented sensor, USB-based handle, and proprietary software that reveals the level and timing of force on individual teeth and the stability of the patient's bite. Dr. Winters teaches 7 Core courses at LVI and integrates T-Scan when he teaches about occlusal (bite) problems and case finishing.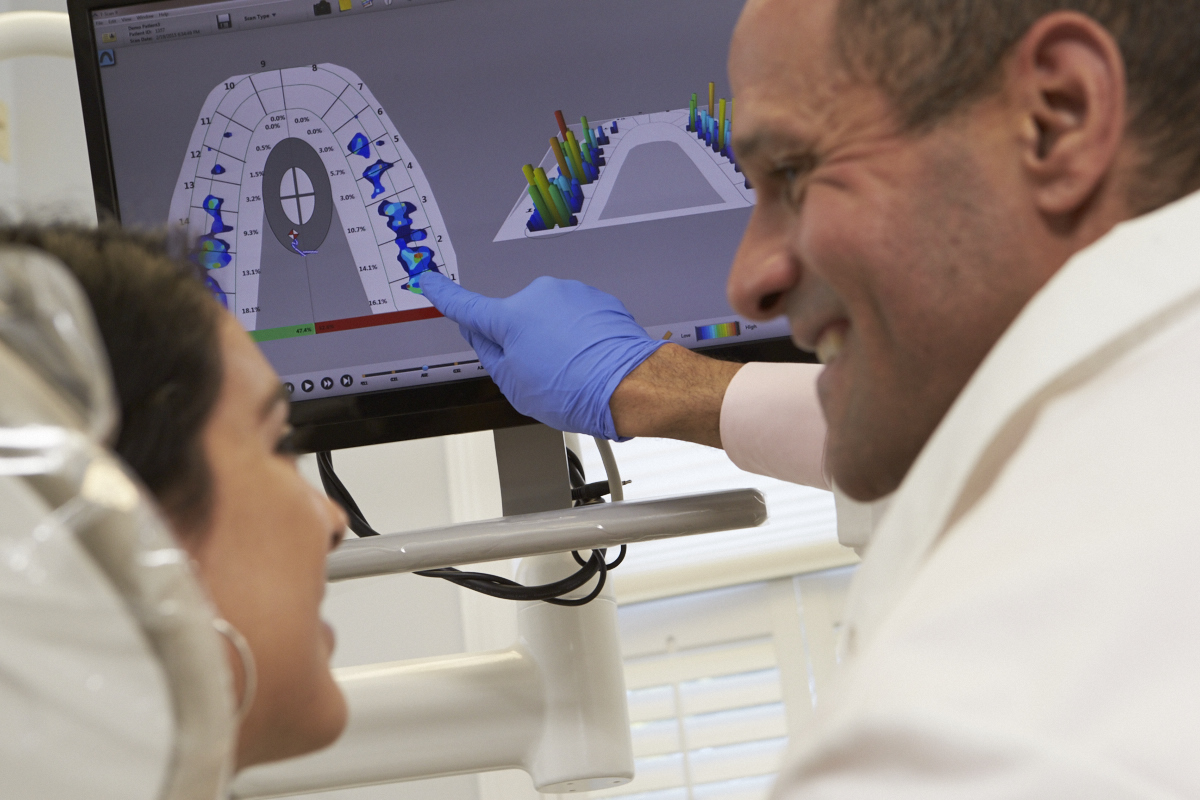 "In my courses, T-Scan is used in helping to finish cases and bites, but it's the same thing in my practice," Dr. Winters explains. "Whether we're just putting someone in orthotic or whether it's finishing up full mouth rehabilitation. It takes the guesswork out of things. We also use it as part of the new patient exam to introduce the concept of bite imbalances and how it affects their oral health. T-Scan is so graphical, it's easy for patients to understand it."
Dr. Winters has been committed to staying on the leading edge of dentistry since he started his career. "I did a general practice residency after I graduated and I enjoyed it, because I learned a lot of things that they didn't necessarily cover in dental school," said Dr. Winters. "Then several years into it, I found myself gravitating more towards cosmetic dentistry. I was interested in developing and evolving my practice more, so I started looking into continuing education opportunities to do that."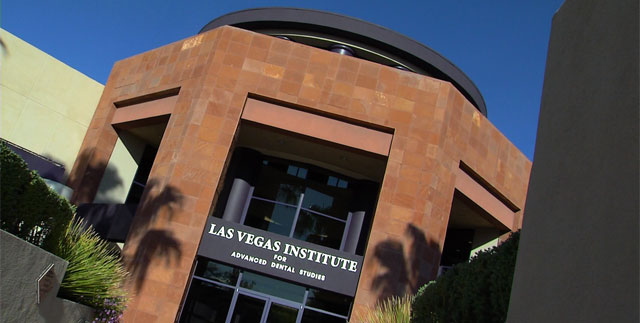 After meeting LVI Founder Bill Dickerson at an advanced course at Baylor College of Dentistry, Dr. Winters was invited to teach. "In the beginning of 1997, Bill asked me if I would be interested in being an instructor. I thought, 'Is there a better way to stay on top of things in the dental industry than to be teaching it?'" Since then, Dr. Winters has helped evolve the curriculum at LVI, which started from advanced cosmetic concepts, that now focuses on a variety of conditions and advanced applications in posture, dentures, implants, sleep apnea, hygiene, and more. Technology has been a cornerstone for all of LVI's neuromuscular dentistry principles, particularly T-Scan.
"From a technology stand-point, it's the driver," asserted Dr. Winters. "We need to take advantage of advances in technology. Whether it's cone beam technology to do 3D-guided implant surgery, or tensing units to understand bite issues, or T-Scan to help with finishing cases - not every dentist has a full suite of technology to help patients in their treatment plans, but it gives us complete distinction."
Dr. Winters is passionate about practicing what he preaches. His advice for aspiring dentists is, "From an education standpoint, I'll still say, 'You don't know what you don't know.' You got to get out there and learn. Once you know how to see things, you can diagnose it. Whether it's dentistry or anything else in my life, I want to do the absolute best I can. LVI enables you to do that."
About Dr. Kevin Winters, DDS
Dr. Kevin Winters is skilled in performing preventive general dentistry, advanced cosmetic dentistry, and restorative dentistry. In addition, Winters Dental Excellence offers medical spa procedures. Dr. Kevin Winters is a highly educated dentist, with postgraduate training and certifications at some of the most famous and respected institutions in the world. He owns Winters Dental Excellence in Tulsa, Oklahoma, offering elite dental care options to all his patients.
About Las Vegas Institute (LVI)
LVI Global is an international institution dedicated to the progress of the dental profession through the integration of comprehensive diagnosis, contemporary techniques and technology. The continuing education offered at LVI is designed to improve the lives of patients and enhance professional satisfaction. LVI strives to empower dentists and their team to offer cutting-edge dental care through techniques and practices in a variety of integrated dental disciplines.