Achieve Optimal Occlusal Loading with T-Scan™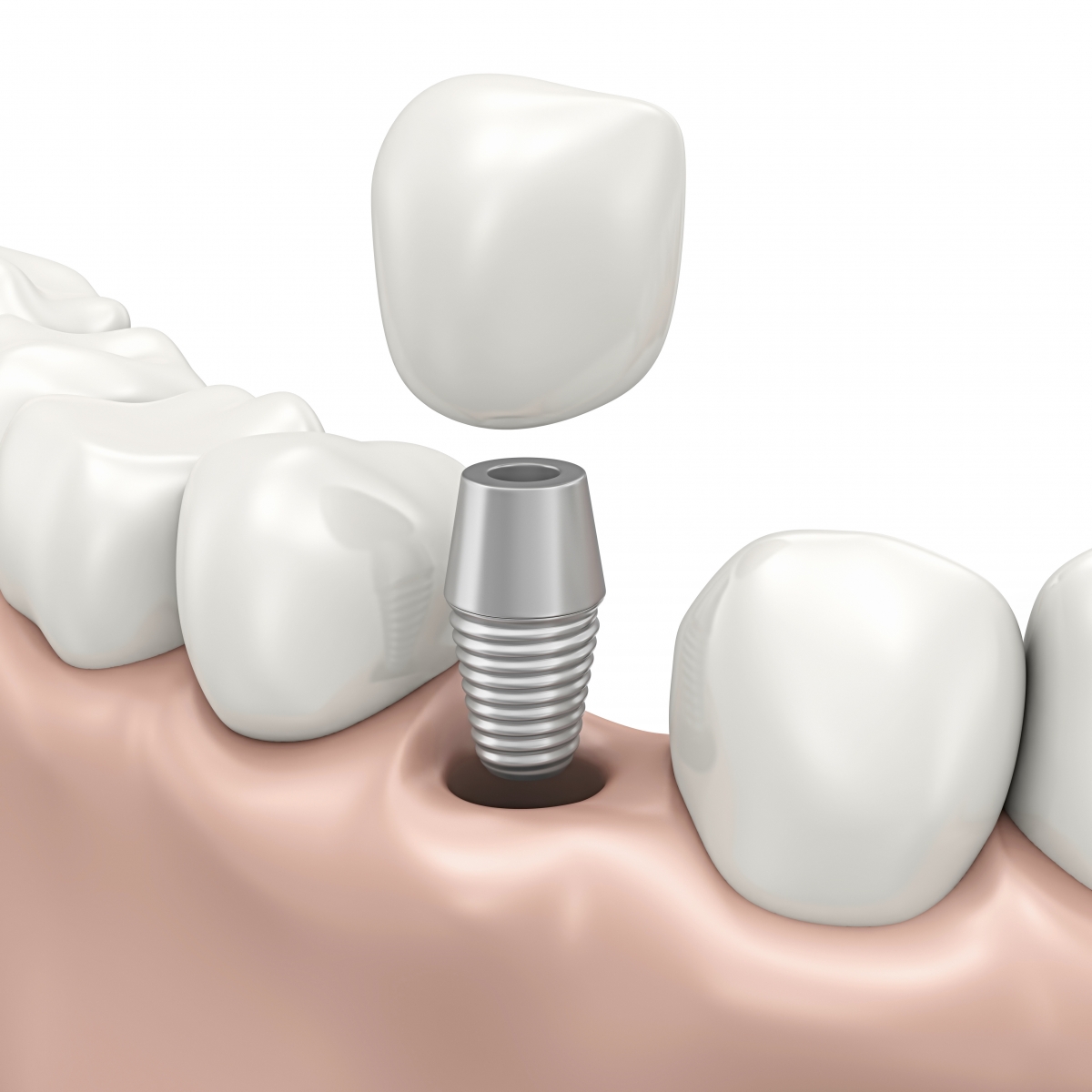 Dentists use T-Scan to ensure proper implant loading
It is concerning when a dental implant takes the brunt of the bite force. T-Scan™ allows dentists to use timing and relative force measurement data to determine when and how the pressure is being distributed per-tooth. Implant loading alerts in the new 9.0 software warn users if the implant is sustaining a large percentage of occlusal force or hitting early in the bite sequence. This means you can protect implants from damaging occlusal forces before it becomes a problem.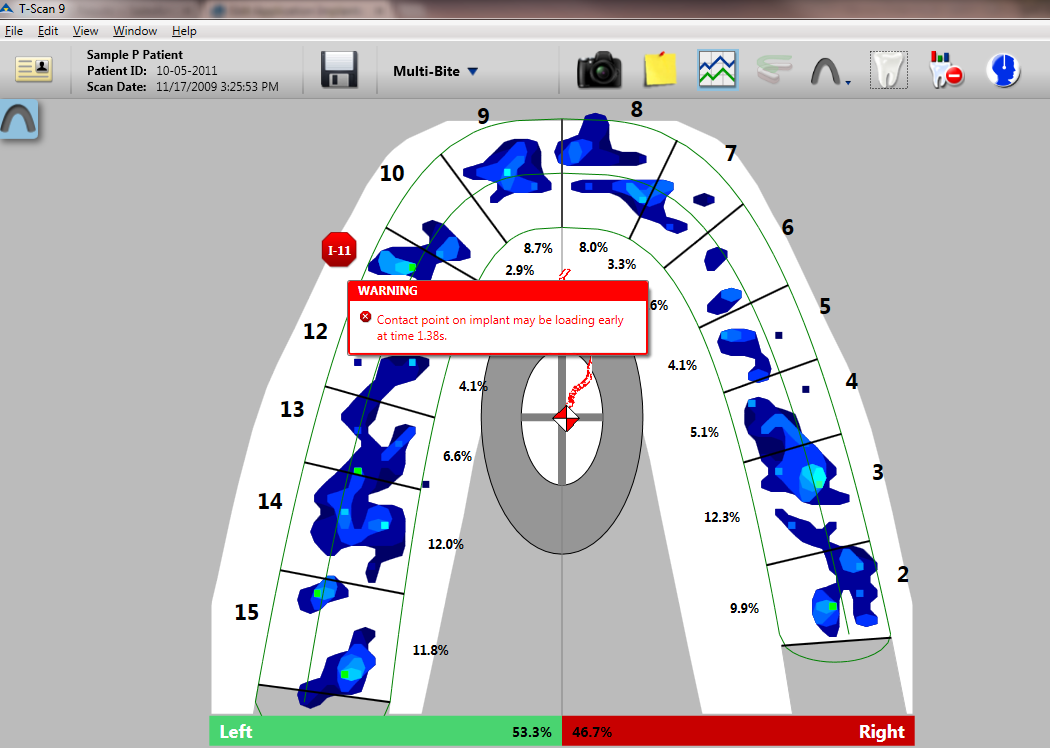 Implant Warning in T-Scan 9.0 Software
Using T-Scan in a mixed implant-natural tooth dentition prevents:
Ceramic fracture
Screw loosening
Cementation compromise
Destruction of soft tissue
Loss of alveolar bone
Tekscan offers dentists training opportunities and courses to learn more about clinical applications in prosthetics.