Pinpoint the Source of TMD Issues with Accurate, Digital Data
Patients who suffer from TMD and the debilitating side effects it causes are some of the most complex cases in dentistry. With T-Scan™'s digital bite force data; you will feel more prepared than ever to treat (and even cure) TMD patients of the pain and suffering they endure.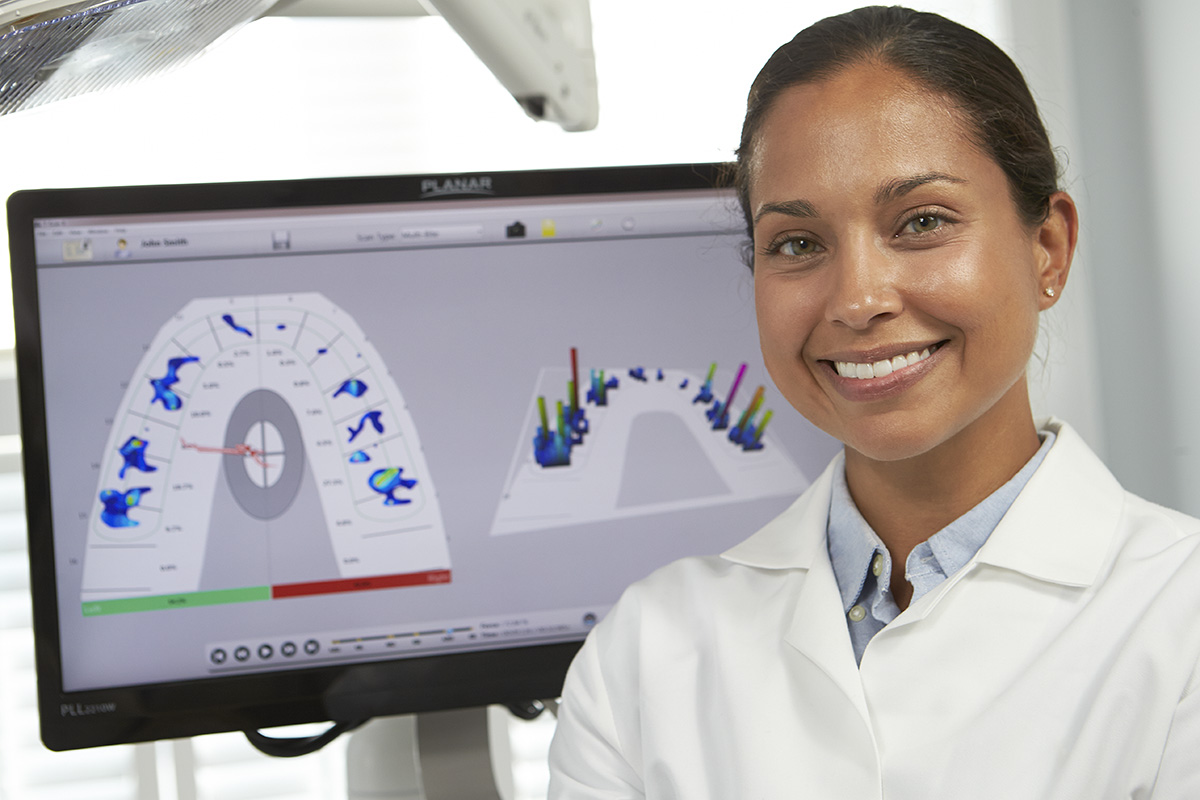 T-Scan is used by dentists to identify occlusal forces that are contributing to TMD symptoms
T-Scan helps to identify early interferences in the bite sequence so you can remove them, giving your patients relief from myofascial pain, headaches, earaches etc. For further analysis of muscle function as it related to TMD, link T-Scan with EMG systems.
Other benefits:
Educate patients on occlusal imbalances that could be causing their pain
Gain commitment to treatment
Identify and quickly eliminate destructive forces
Reduce tooth mobility to relieve muscle stress
Fit orthotic appliances properly the first appointment
---
Tekscan offers dentists training opportunities and courses to learn more about clinical applications in TMD & Splint Therapy.
Download the TMD Application Brief
"I will not go to any dentist except one who is skilled with T-Scan should my bite cause me problems again. Thanks to T-Scan, I do not have any discomfort at this time. I hope it continues pain free."

-Charles McPartland, T-Scan Patient, Philadelphia, PA
---
See more T-Scan videos on our YouTube channel