External Trigger / Synchronization Software add-on
Coordinate the operation of other products with your Tekscan System.
Description
Synchronize Data Collection with Tekscan & External Systems
The External Trigger Synch software add-on feature enables users to configure a variety of system triggering capabilities of the Tekscan hardware. Using Tekscan software, systems can be configured as a slave (to respond to an external signal) or as a master (to send a signal to an external device).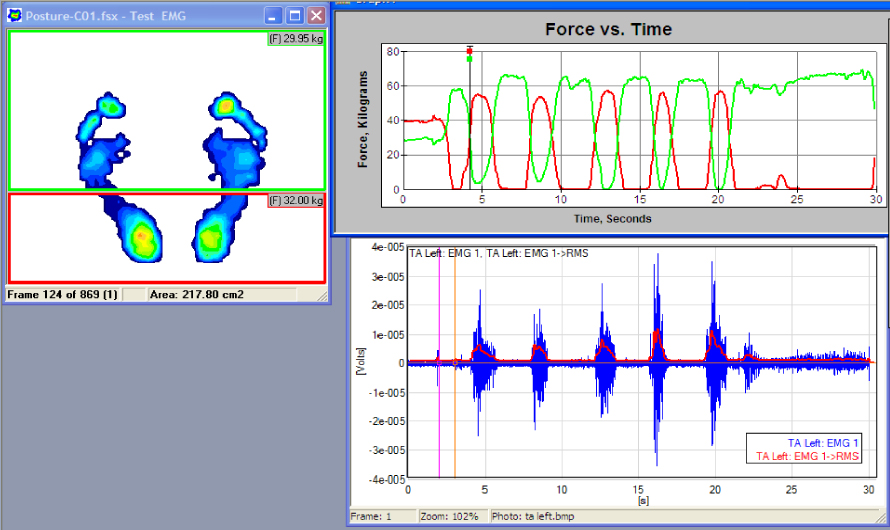 Tekscan External Trigger & Synch Software
Applications
Synchronizing Tekscan data recordings with video recordings
Triggering and a Tekscan recording via a signal from an external device
Triggering and Synchronizing a Tekscan system with a third-party product, such as motion capture or an EMG system
Requirements
For trigger input: Triggering device providing a contact closure signal
For trigger output & synchronization: Synchronizing device receiving CMOS level signal (0 to 3V)