Remote VersaTek: Tekscan's Answer to Your Wireless Pressure Mapping Demands
January 29, 2020, 11:00 – 11:45 am
This live webinar provides an insider's look into Tekscan's newest and most advanced wireless pressure mapping offering, complete with a product demonstration.

Matching our fastest possible scanning speeds with real-time feedback and dynamic control.
Are you looking to measure pressure in a hazardous, moving, or unstable testing site? Or, perhaps you want to capture interface pressure data over a long period of time?
Now, with the Remote VersaTek™ wireless pressure mapping configuration, design engineers and researchers have total access to Tekscan's complete pressure mapping capabilities in a small, convenient package.
In this live webinar, Camilo Aladro, Tekscan Pressure Mapping Product Manager, will demonstrate the Remote VersaTek system, including:
The basics behind the Remote VersaTek configuration, and the usability challenges it solves
A side-by-side comparison of Remote VersaTek against Tekscan's other wireless configurations: VersaTek Wireless and VersaTek Datalogger

Including a high-speed impact demonstration using all three options

Useful applications for Remote VersaTek in a variety of industries, including tire, automotive, and manufacturing
General best practices, tips, and more!
Watch a Sneak Preview!
Register for this Live Webinar Now!
Wednesday, Jan 29, 2020
11 AM EST
Can't Make the Live Event? Register Anyway, and We'll Send You a Recording.
Presented By: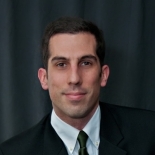 Camilo Aladro
Pressure Mapping Product Manager
Tekscan, Inc.