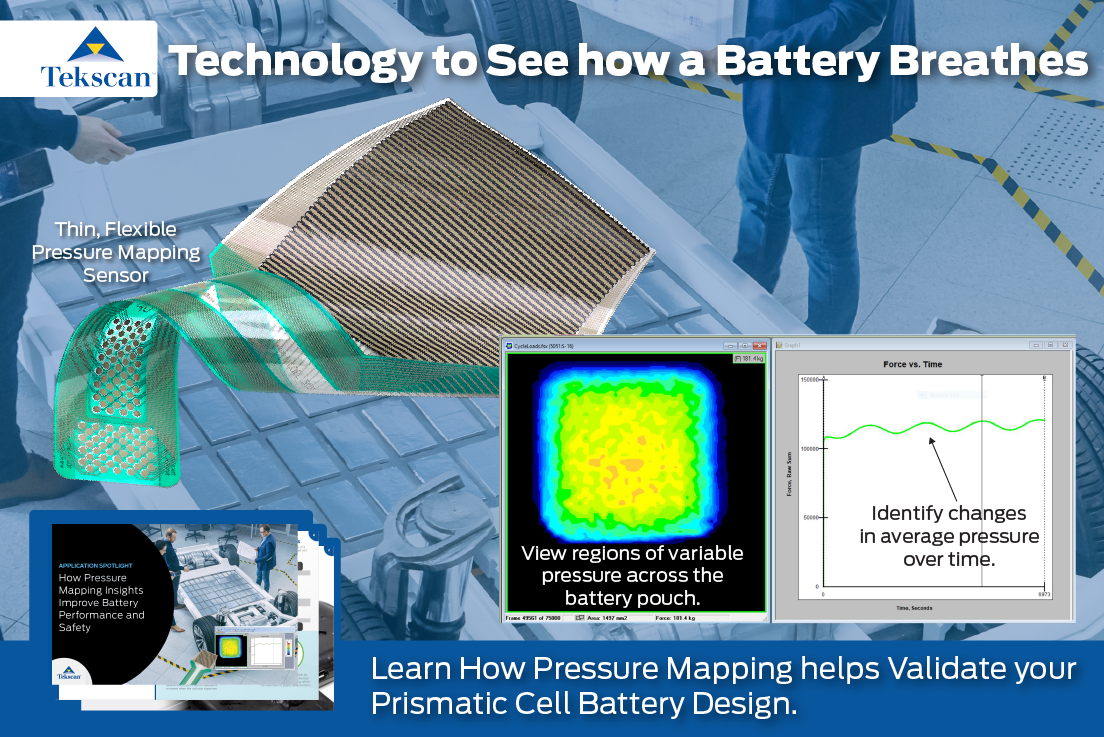 Battery manufacturers and stakeholders are continuously striving to design batteries that are smaller, safer, and longer-lasting. From a design perspective, these features can often be in conflict with one another, which has led to breakthrough research and lessons learned.
After reading this eBook you will:
Know the significance of pressure dynamics in the manufacturing of lithium-ion batteries
Understand how thin, conformable pressure mapping technologies help battery designers find their "sweet spot" for housing pressure
Recognize opportunities for applying pressure mapping in solid-state (silicon/carbon) battery manufacturing.