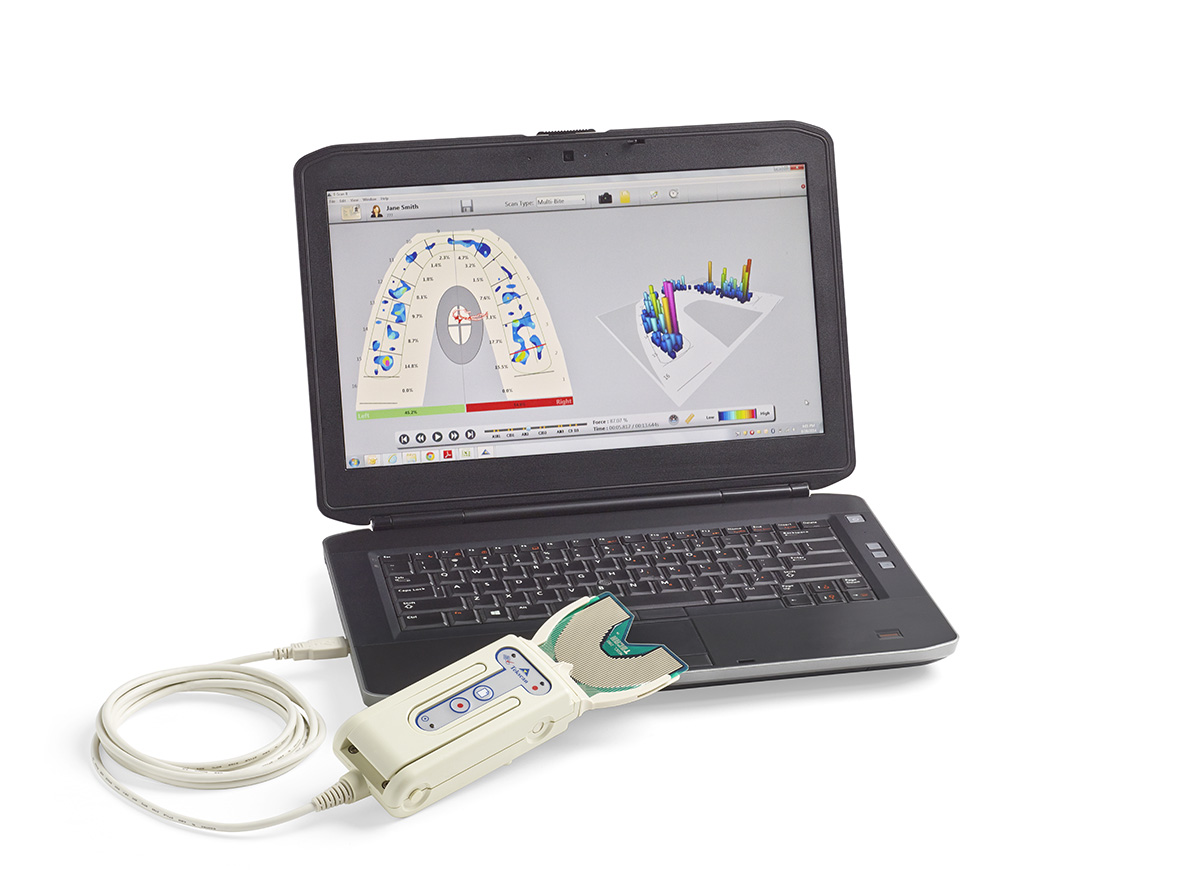 Dentistry's Only Digital Occlusal Analysis System
T-Scan® provides dynamic occlusal measurement—revealing the level and timing of force on individual teeth and the occlusal stability of the overall bite—bringing articulating paper marks to life.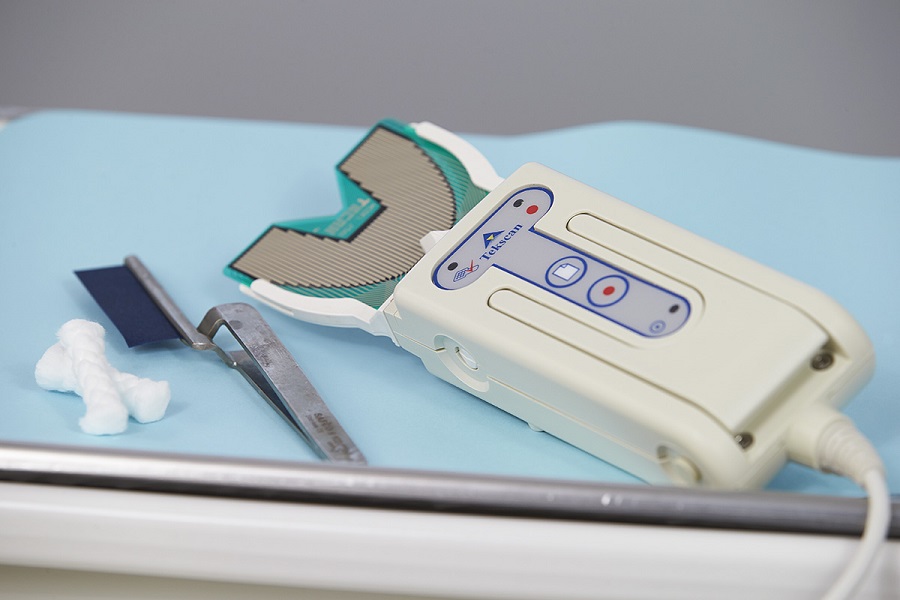 T-Scan Handle and Articulating PaperHistorically, the field of occlusion in dentistry has been dominated by subjective analysis and "patient feel" to diagnose and treat problems related to the bite. Articulating paper is an occlusal indicator that only shows points of contact between teeth. However, paper alone cannot provide data on the level of force and timing of when the teeth come together.
With T-Scan's digital bite force data, clinicians can pinpoint occlusal interferences, quickly remove them, and treat patients with greater accuracy than ever before. T-Scan is also a great visual aid that helps patients to better understand their occlusion and the treatments that may be necessary to balance bite forces.
T-Scan Software Version 9.0: Digitize Your Workflow:
With the ability to import digital impressions into the arch model, the latest release of T-Scan 9.0 Software makes obtaining and analyzing digital occlusion data easier than ever before.
T-Scan Digital Impression Overlay Feature
Pinpoint occlusal contacts and remove interferences with ease
Enhance patient communication and education
Differentiate their practice with state-of-the-art technology
Maximize revenue by:
Increasing case acceptance
Reducing costly remakes
Eliminating the need for multiple adjustment appointments
Improve patient care
Features include: Lower Arch Model views in 2D and 3D, Digital impression overlay marked with T-Scan occlusal force data, Implant warning alerts identify premature loading, MP4 video export capability, ASCII output model, Tooth numbering system selection in Universal, FDI/ISO, Palmer, and Haderup, Windows 8 compatible for mobile tablets, faster performance, and more.
---
Why T-Scan?
Dr. Thomas Croghan from Denver, CO uses the T-Scan in his practice to increase patient education and improve treatment outcomes. Watch this video testimonial to hear his story
---
"T-Scan has forever changed my views on occlusal issues. Before practicing with T-Scan, I was totally convinced that occlusion was reserved for experienced clinicians with advanced skills in dentistry. Today, T-Scan makes me more efficient and precise when adjusting natural teeth and prosthetics. My periodontal treatments are now more accurate and I spend less time checking the presence of prematurities."

– Dr. Nicolas Cohen, D.D.S., M.s., Ph. D., Paris, France
T-Scan is a digital occlusal analysis system consisting of a patented sensor, USB-based handle, and proprietary software that reveals the level and timing of force on individual teeth and the stability of the patient's bite.
System
Accessories
(Available for Online Purchase)

When used in conjunction with articulating paper, T-Scan's precise, actionable data gives you the ability to diagnose and treat occlusion accurately and with confidence.
A recent clinical study found that 94% of dentists struggle to pinpoint occlusion using articulating paper alone1. Adopting T-Scan in conjunction with paper gives you clear 2D and 3D representations of occlusal forces as well as valuable timing data, so you no longer need to rely on guesswork to evaluate occlusion.
Today, integrating T-Scan into your dental practice is easier than ever with the help of our new T-Scan Product Training program.
Our experienced trainers teach clinicians and staff members to take proper bite force readings and how-to communicate the value of digital occlusal analysis technology to patients. This gives you more time to focus on interpreting the data and planning better treatment outcomes.
Learn more about using T-Scan in your dental practice:
1. The Paper Mark Challenge is adapted from Kerstein, R.B., and Radke, J. Clinician Accuracy When Subjectively Interpreting Articulating Paper Markings, The Journal of Craniomandibular & Sleep Practice, 2013, VOL. 32 NO. 1
At Tekscan, we strive to provide T-Scan users with the best training resources possible so they can become masters in the field of digital occlusion.
---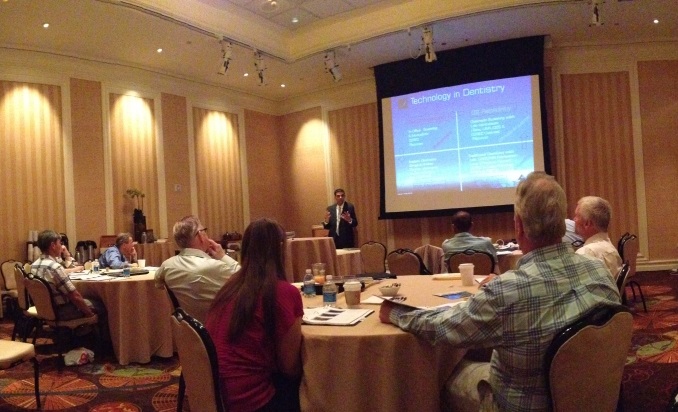 Implementing Digital Bite Force Dynamics Course 2014
Our experienced trainers work with customers using T-Scan every day. They are knowledgeable about product utilization and clinical implementation, and are available to answer questions about the product. Tekscan offers live or web-based training so that you can fully understand and interpret T-Scan data for clinical applications.
Learn more about T-Scan product training
---

Industry-leading continuing education groups have built T-Scan into their core curriculum. We are proud to work with our partners to further T-Scan's impact on field of dentistry worldwide, and create better treatment outcomes for dentists and patients alike. You'll find us at both U.S. and international courses, seminars, and events that feature digital occlusion.
Learn more about our continuing education partners.
---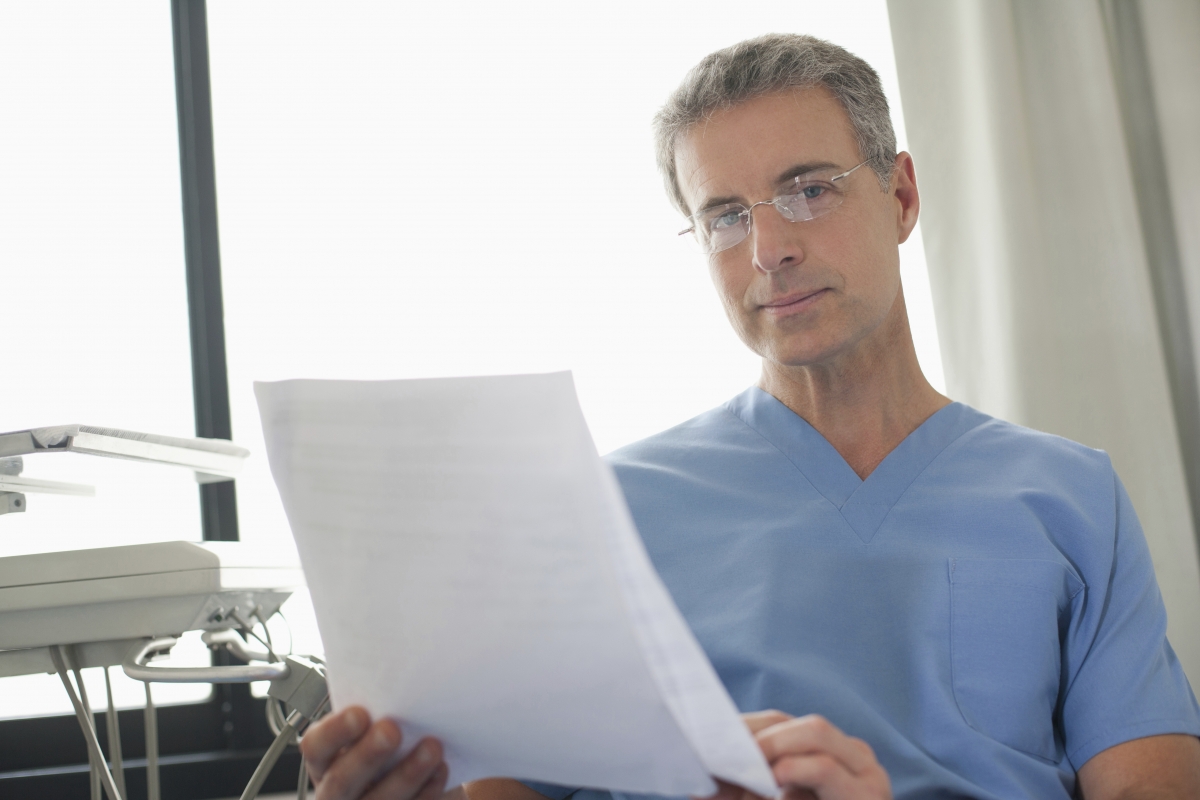 We are also proud to work with dentists who are pioneering the technology movement. Many dentists use T-Scan in their everyday practice as well as in research, as referenced in hundreds of studies contained in our bibliography. Virtually every T-Scan application is chronicled in our compilation of case studies and articles, featuring topics such as:
Abfraction Formation and Root Recession Defects
Adhesive and Esthetic Prostheses
Cosmetic Restorations
Full Mouth Reconstruction
Implant Prosthodontics
Natural Tooth Occlusal Function
Orthodontics
Prosthodontics
Splint/Orthotic Therapy
Temporomandibular Disorders
Learn more about case studies, research, and articles that feature the T-Scan.