Reliable Results - Athlete to Athlete, Season to Season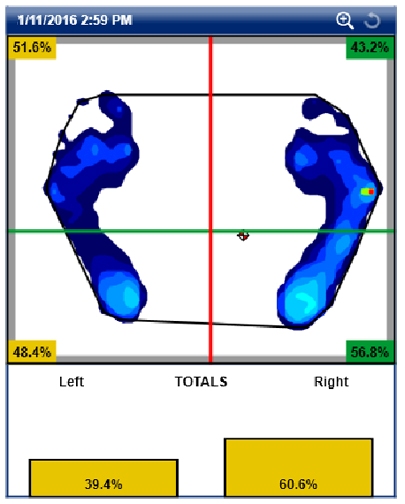 Identify hidden asymmetries with weight bearing information.Integrate technology that provides objective and quantitative information for balance and concussion assessments.
SportsAT™ includes all the essential tools to evaluate, rehab and assess balance within one software. Comparison reports make it easy to evalute pre/post results and the effectiveness of rehabilitation.
Identify asymmetries with weight bearing information
Rehab with built in balance trainer
Assess lower limb injury risk
Automated Concussion Assessments
Get objective and reliable baseline / post-concussion assessments through automation of the following protocols: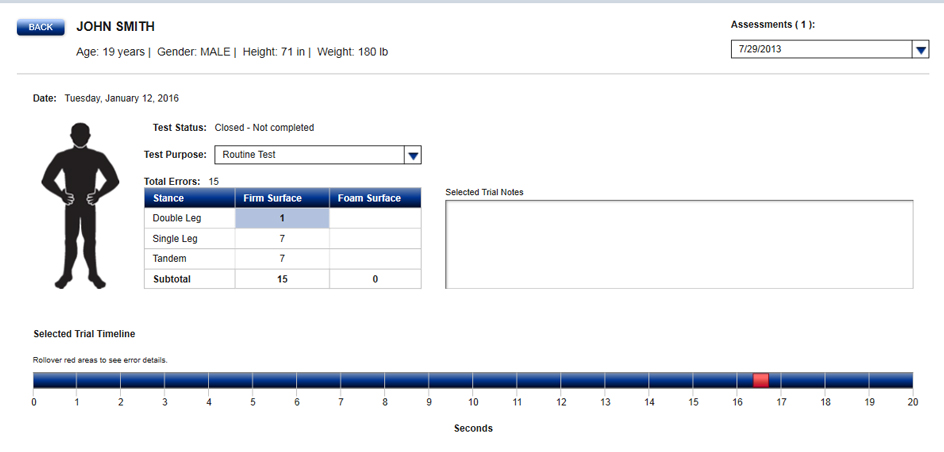 Automated BESS test module provides a timeline which displays when errors occur.
Balance Error Scoring System (BESS) - User-friendly baseline and post-injury comparison evaluations.
Sports Concussion Assessment Tool - 3rd Edition (SCAT3™) - from the Concussion in Sports Group (CIGS) to evaluate injured athletes for concussion and collect post-event neurocognitive data.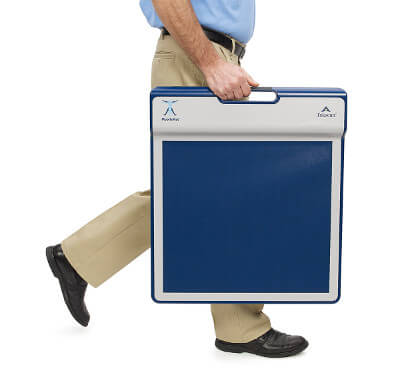 Portable Lower Extremity Assessment Tool
SportsAT software is paired with the MobileMat™, a portable pressure measurement mat.
This light-weight and durable mat can easily be transported for assessments anywhere and requires minimal set-up time.
Contact us now to learn more about how Tekscan's technology can transform your balance assessments.