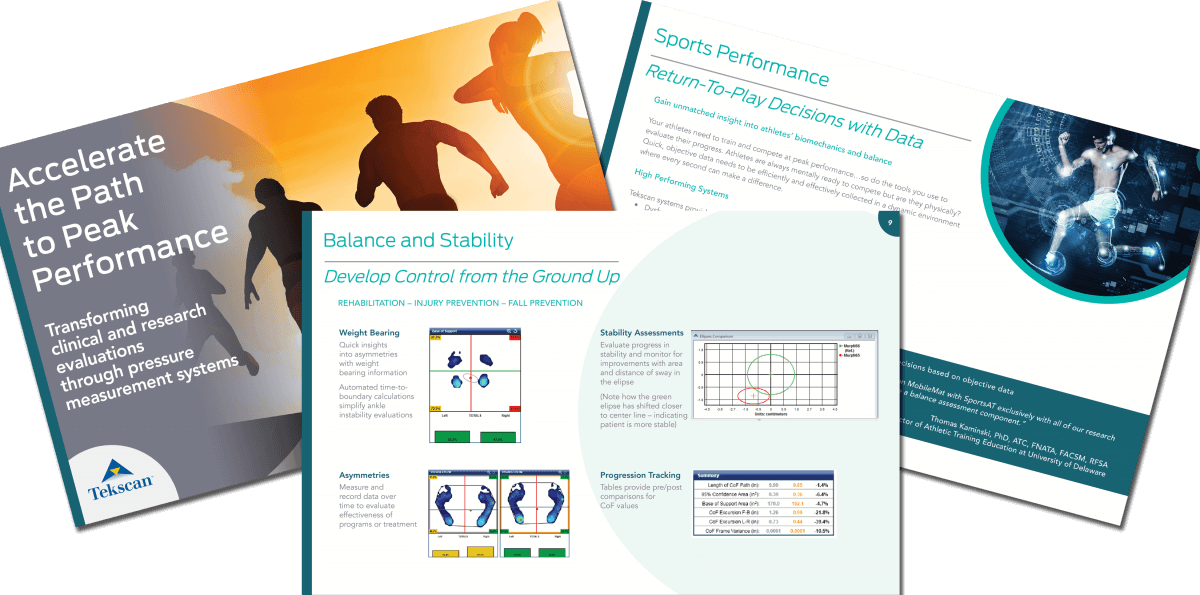 Download this eBook to learn more how you can drive your decisions with data using Tekscan's objective measurement tools.Researchers and clinicians are constantly challenged with determining if someone has reached or returned to peak performance.
When evaluating sports performance, post surgery rehabilitation or research project conditions it crucial to be able to objectively measure change. Do you have data you can trust?
Learn more about our measurement tools for the following specific applications:
Gait Analysis
Balance & Stability
Sports Performance
Download this free eBook to learn how you can transform clinical and research evaluations through pressure measurement systems.
You'll also discover:
How you can drive your decisions with data
Methods to gather accurate, comprehensive gait timing and plantar pressure data
Ways to get unmatched insights into athletes' biomechanics and balance
Objective return to play decisions