Durable, portable pressure mat for functional testing of sports performance.
Description
Pressure Sensor Mat
The SB Mat™ is Tekscan's wider, more durable pressure mat for sports performance assessments. Paired with our software, the mat allows you to gather quantitative data needed to make return-to-sport decisions, assess injury risk, and track progress over time.
SB Mat Features
Durable, thin, portable platform the size of two force plates
Simple and easy to use
Collect data anywhere at anytime in just a few minutes
Scanning speed of up to 100 Hz
Provides objective insights into bilateral asymmetries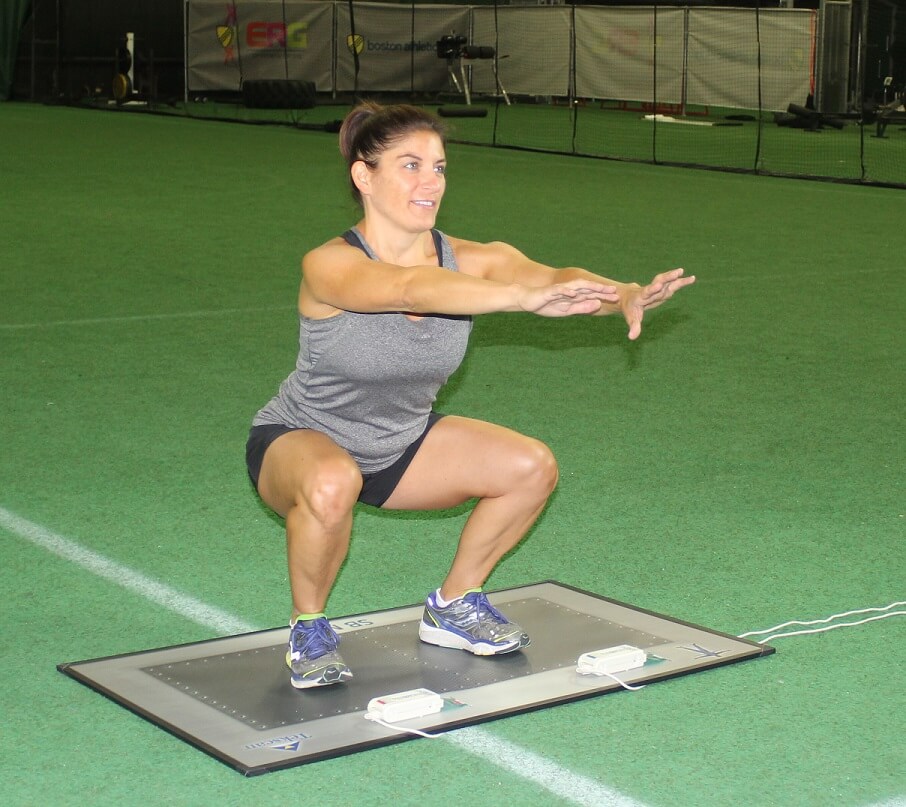 Front to back, left to right weight distribution during squat. Pressure profiles display the Center of Force (CoF) Trajectory, providing insights into stability.
Applications
Applications for Sports Performance
Get results instantly and provide visual feedback to athletes.
Functional testing: squatting, hopping, take-off
Evaluate balance and stability
Identify inefficiencies due to asymmetries
Capture baseline data to develop training programs
Assess patient progress & treatment plans
Provide visual feedback to athletes
Real-time data demonstrates the effects of movement/training
Make informed decisions about return-to-sport and injury prevention

Use data to make informed decisions on return-to-sport and treatment plans.
Sports Performance & Rehab Testing
In the video below, see how easily data can be captured and analyzed for functional movement assessments.
Configuration
Components
The SB Mat™ is a testing tool durable enough to withstand professional athletes and portable enough to move from location to location. This system includes the sensor platform, scanning electronics and software. Evolution™ electronics are included within the system and the mat connects to a computer via USB port.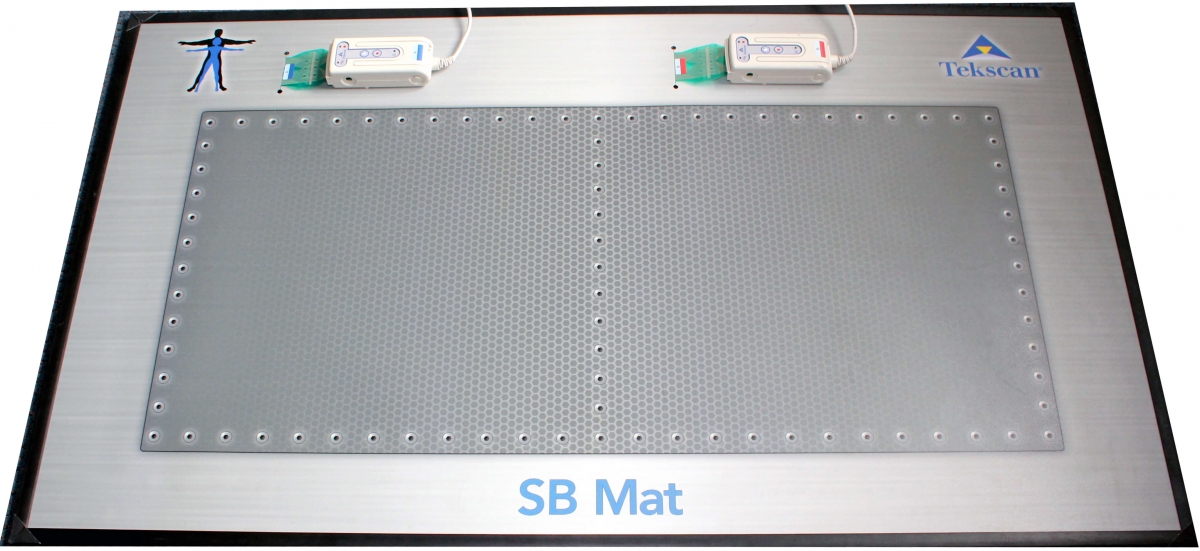 Durable, portable pressure mat for sports performance.
Additional items may be included with your system purchase.
Sensors
SB Mat Pressure Sensors
Sensor area is 97.5 x 44.7 cm (38.4 x 17.6 in)
Platform dimensions are 122.2 x 71.4 cm (48.13 x 28.13 in)
Floormat height at sensing area is 0.78 cm (0.31 in)
Software
Compatible Software
The SB Mat™ system is paired with our software to provide objective, quantifiable data that provides information on dynamic weight distribution, symmetry, and performance measurements.
The price of the mat includes the software!

View data frame by frame and look at easy to read graphs to understand asymmetries in athletes.
All Tekscan software works with current Windows® based operating systems. To view the complete computer requirements click here.
The software is available in several languages including Spanish, French and German. View software languages available.
Add-Ons
Add-Ons
Optional add-on protocols and software can be purchased for an additional cost. A software development kit is also available that enables you to build your own applications.