This case summary describes the recovery of lower extremity injuries in a middle-aged man due to a skiing accident. See how with information from Tekscan's SportsAT™ software the clinician was able to improved the client's balance and reduced his sway.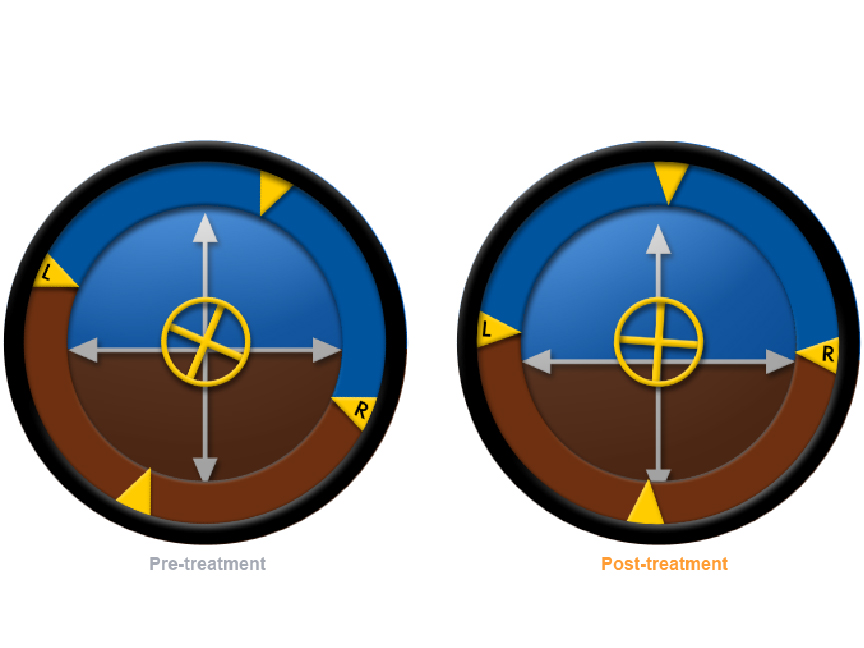 The Balance Compass in SportsAT software was used during the rehabilitation process.
Background: Adult male in his mid-fifties.
Problems: Ski accident where client was injured with multiple spiral fractures of right tibia and fibula.
Test Conditions: A pre-treatment and a 1-month post treatment assessment were completed using the SportsAT software. The patient was asked to stand on the MobileMat™ standing still with two feet, in socks, for 30 seconds, arms hanging at side and eyes open.
Conclusion: The end results reveal an improvement in balance and a reduction in sway for the client.