Regardless of the patient types you treat, quantitative data is essential in the world of physical therapy and rehabilitation to be sure a patient is ready to return to daily activities.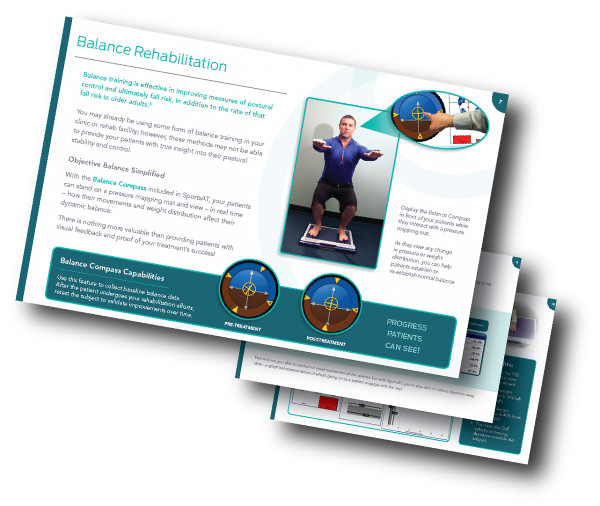 Tekscan's SportsAT™ Software provides you with essential tools to accurately evaluate, rehab and assess lower-extremity instability, imbalances and deficiencies.
Download this eBook to learn more about technology for data-driven decision for the following applications:
Return-to-life decisions
Fall risk assessments
Chronic ankle instability management
Concussion evaluations
Balance rehabilitation
Pressure & weight distribution evaluations
Visual Patient Education Tool
Give your patients confidence in your treatment plans through visual feedback and the ability to track their progress. See how an athletic trainer uses SportsAT software with a MobileMat to analyze a client's squat movement and educate them for improvement in the video below.
Learn more about Tekscan's versatile technology that equips you with dependable data, download the eBook now!