Overview
Analyze Foot Function with Pressure Mapping
Tekscan offers a broad range of easy-to-use and proven tools for assessing foot function through force and pressure distribution analysis. Unique insights on foot function from these systems help clinicians determine the root cause of problems in the lower extremities.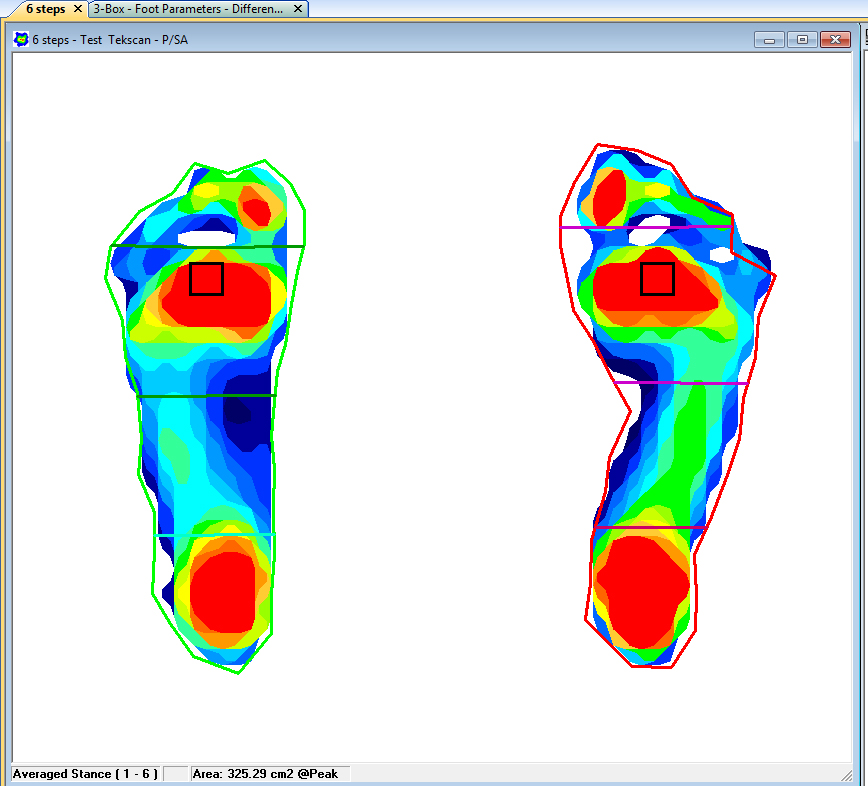 Tekscan software allows you to segment the foot for a more detailed foot function analysis.
Whether you choose our F-Scan™ in-shoe analysis system, Strideway™ platform or a pressure measurement mat, you can be confident that you are always receiving objective and actionable information to address and treat foot function abnormalities. Tekscan's foot function analysis systems provide insights to help you:
Identify asymmetries between the left and right foot
Monitor the effectiveness of treatments
Easily compare pre and post treatments with automated reporting
Educate patients about their pathologies with visual biofeedback
Identify plantar pressure profile discrepancies between left and right feet
Importance of Lower Limb Biomechanics
An understanding of lower limb biomechanics is essential to providing optimal treatment for foot function abnormalities. Join Norman Murphy, PhD., for a review of lower limb biomechanics in the webinar, Introduction to Foot Function & Gait Analysis.
Products & Solutions
Pressure Mapping Systems for Foot Function
Tekscan has several different configurations of in-shoe analysis and pressure platform systems to help you evaluate foot function. Learn more about the different options available.
Applications
Applications
Read case studies to see how clinicians use Tekscan pressure measurement systems to enhance their foot function assessments.
Trusted, Proven Solutions
Numerous articles have been published on analyzing foot function using a Tekscan system. Tekscan has compiled a list of these research publications in our Medical Bibliography.
Download the Foot Function flyer for more information on this application.
Foot Function Resources

On Demand Webinar
How Pressure Mapping Enhances Your Gait Analysis & Treatment Outcomes
Watch this webinar with Dr. Andrea Coda to learn how to use gait analysis technology in your clinical practice!