There's a reason why the most prestigious institutions and respected clinicians in the world use Tekscan's pressure sensing technology - they get the desired results! Tekscan technology senses what the patient cannot feel and what the clinician can't see. Tekscan systems give real-time feedback to relieve areas of highly concentrated pressure, whether it's a potential ulcer, spinal cord injury or prosthetic. Pressure mapping allows clinicians to redistribute pressure from at-risk areas and this quantifiable, visual feedback is extremely valuable for patient education to increase compliance and documentation.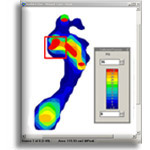 Screen High Risk Patients
FootMat™ Software for Clinicians is ideal for use as a quick screening tool for at risk patients so you can screen areas for potential ulcers, display peak pressure profiles and contact area, and generate comprehensive reports.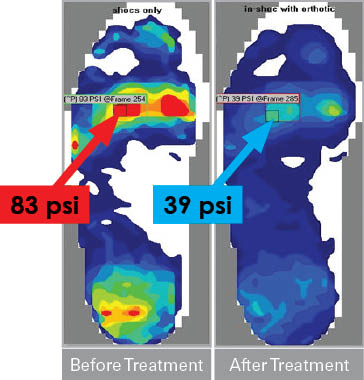 Offload Existing Ulcers
F-Scan™ allows you to easily prescribe evidence-based orthotics by confirming the orthotic successfully redistributed high pressure in diabetic foot ulcer cases.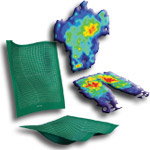 Seating & Positioning
The CONFORMat™ and BPMS™ systems enable you to assess the relationship between the body and support surfaces with quantifiable data to ensure optimal seating or positioning.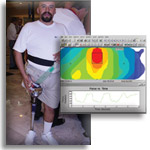 Prosthetic Design & Fit
The F-Socket™ System helps improve design, fit, and function of prostheses through better knowledge of the pressure distribution and load within the prosthetic socket interface.