Overview
Enhance Automotive Product Design with Pressure Mapping
Hover over the icons on the images shown below to learn about our diverse array of automotive pressure mapping applications.
Tekscan's tactile pressure and force systems measure the interface pressures between two mating surfaces, and are used throughout the automotive industry to assist engineers with test and measurement, research and development, and quality control applications.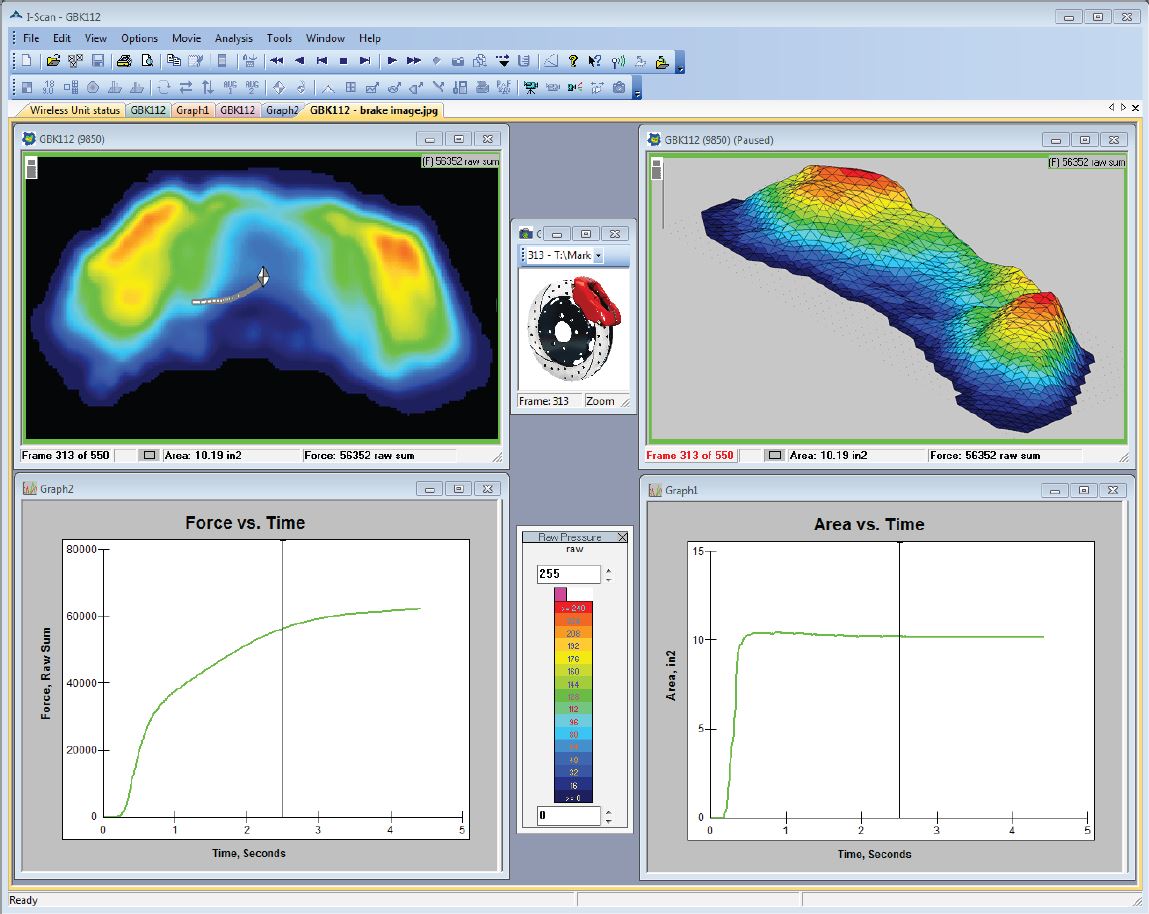 Pressure distribution between a brake pad and rotor
Tekscan's patented sensor technology can assist with automotive seat comfort studies, measuring brake pad pressure distribution, tire tread patterns, wiper blade force profiles, and much more.
Map interface pressure

Provides key information including total force, peak pressures, and center of force

A better understanding of surface behavior

Design validation - verify structural integrity of lighter, fuel efficient, cost saving components

Application specific sensors and software analysis tools:

Tire, wiper, door seal, impact, engine gasket, brake, seat, and ergonomics

Research & design, quality control, and manufacturing tool

Improve yields
Identify failure modes
Reduce downtime
Assist in machine set-up
Vendor validation
FEA validation
Products & Solutions
General Purpose System
Application-Specific Systems
Applications
Applications
Free Webinar: Comparison of Interface Pressure Measurement Options in the Automotive Industry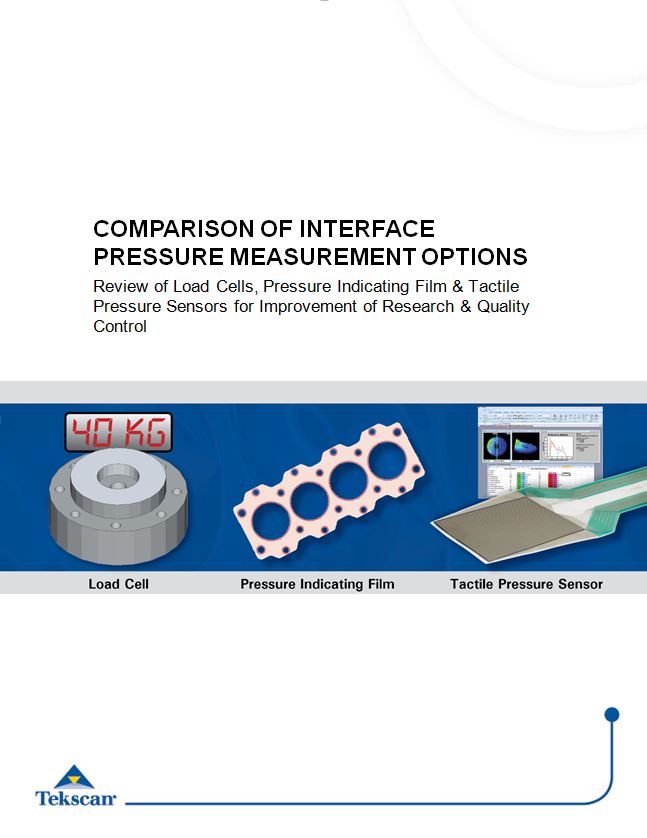 See how different interface pressure sensing solutions address test and design applications.