Measure Various Tire Footprints at a High Resolution
The TireScan™ CrossDrive System is a unique tool used to capture tire footprint pressure patterns. Measurements can be captured statically or dynamically and are displayed as high resolution, multi-colored images of the tire contact pressure pattern, in real time. The system's intuitive, application specific graphing and image analysis software enables quantitative and qualitative analysis of the tire footprint.
Key Features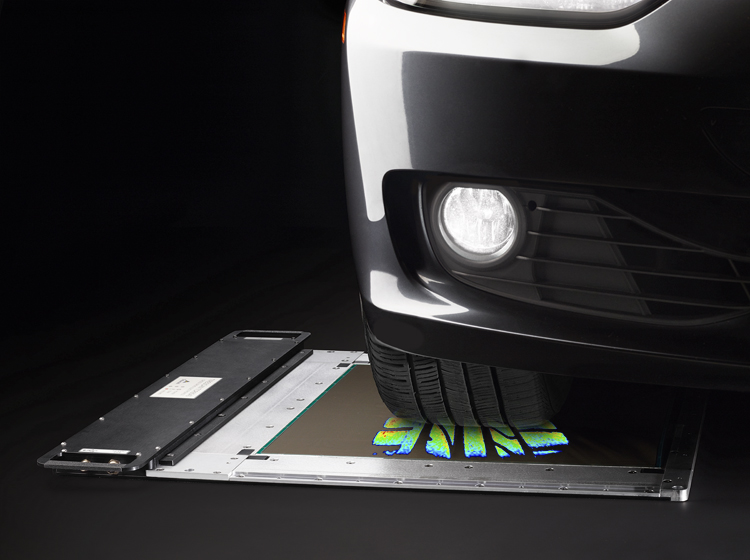 CrossDrive System
Clear visual representation of pressure distribution

Access real time or recorded data

Graphing and data analysis capabilities (pressure, force, & area)

Automatic tire analysis software modules (void ratio, etc.)

Durable & reusable sensors

Thin & incompressible – dimensional stability is key for repeatable measurements

Suitable for lab and field-testing
Map footprint in static or dynamic applications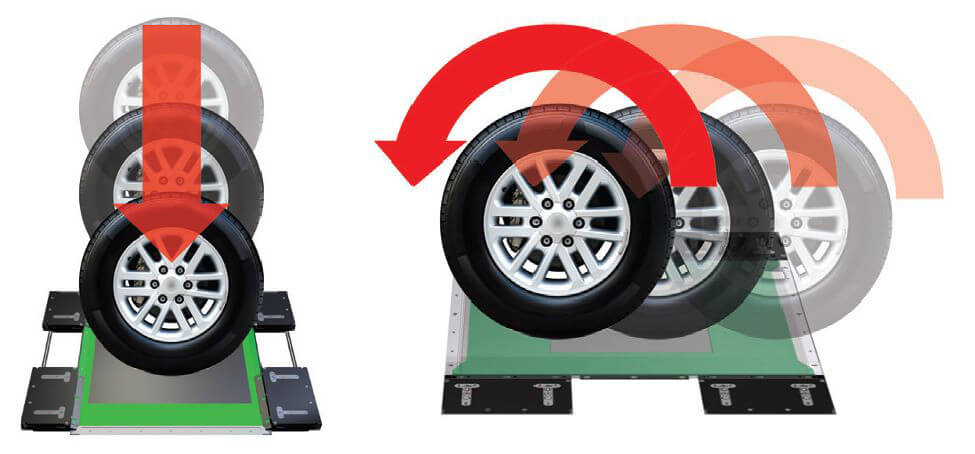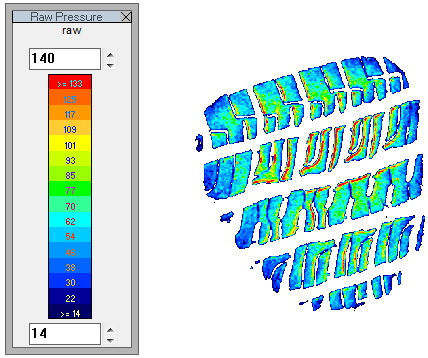 Tire Footprint from Toe/Acceleration Test
Evaluate tread pattern geometry under dynamic conditions such as acceleration, deceleration, toe, and camber.
---
Learn more from an Engineer: