A Quantifiable Measure of the Human Experience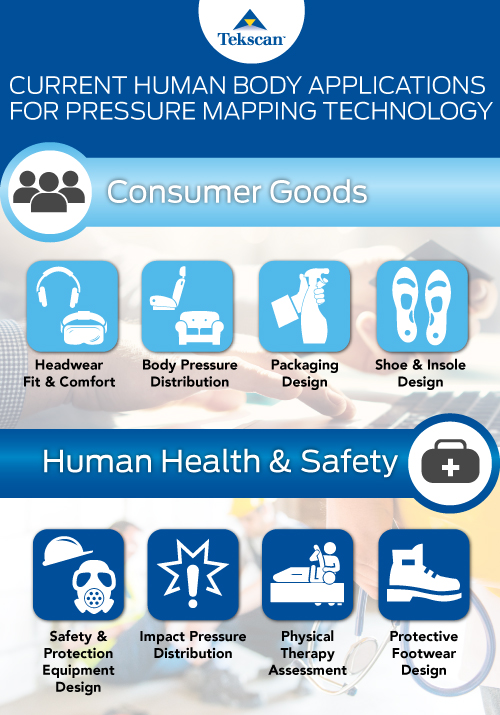 Design engineers of products used or worn by humans are challenged to find different ways to improve quality and overall experience in true-to-life testing environments. When it comes to analyzing how a human subject interacts with a product or device, or how a wearable product fits and protects the subject, pressure mapping technology can help address important aspects that may not be attainable through other methods.
Even though it may not be possible to meet the approval of every user, pressure mapping technology offers endless ways for design engineers to uncover and address demands of a more universal population.
This free eBook shares some of the ways pressure mapping technology can be used to enhance products or devices used or worn by humans, including:
Consumer Goods:

Headwear fit & comfort
Body pressure distribution
Packaging design
Shoe & insole design

Human Health & Safety

Safety & protection equipment design
Impact pressure distribution
Physical therapy or injury assessment
Protective footwear design