Pressure Sensitive Mats
Dynamically measure and evaluate foot function and gait with Tekscan's pressure measurement mats and walkways. The resulting data and Tekscan's analysis tools allow clinicians and researchers to make accurate measurements, objective assessments and improved patient outcomes.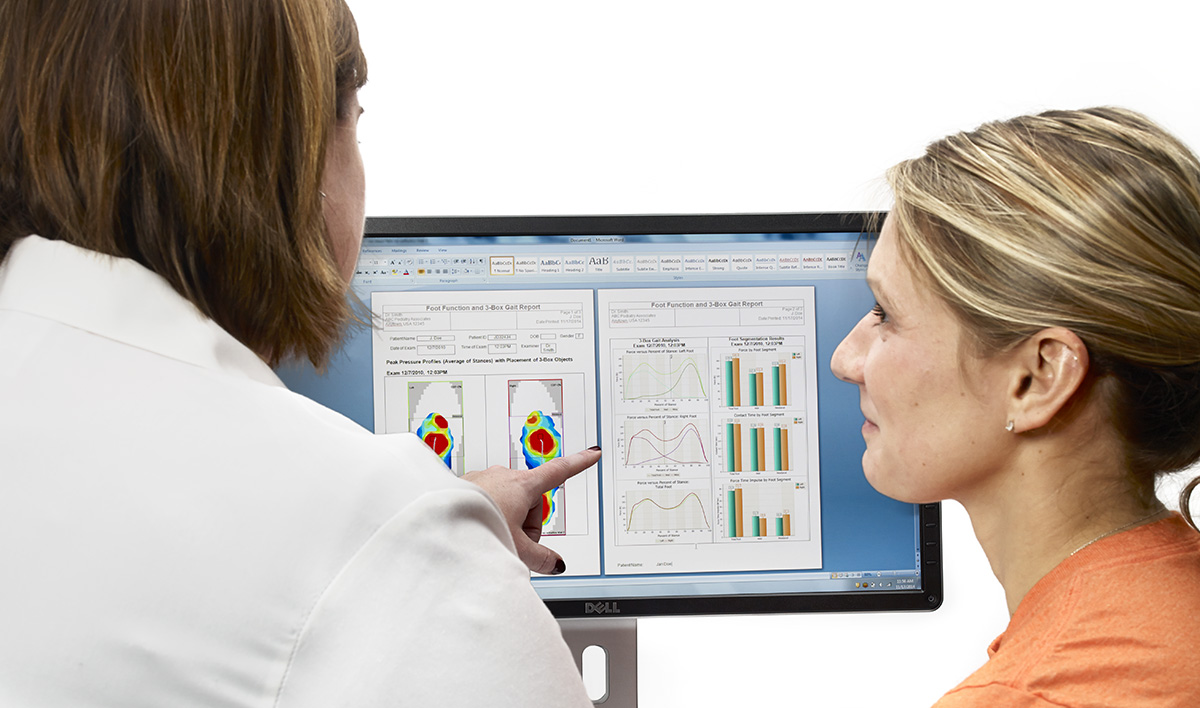 The comprehensive reporting feature aides in patient education.
Clinically Relevant Visual Information
Identify pathologies and understand the effects of your treatments
Easily document patient progress through a software database and printable reports
Research Quality Data to Explore Hypotheses and Develop Protocols
View data in a variety of formats: graphs, reports, and charts
Export data externally for unlimited analyses
Single Mat Platforms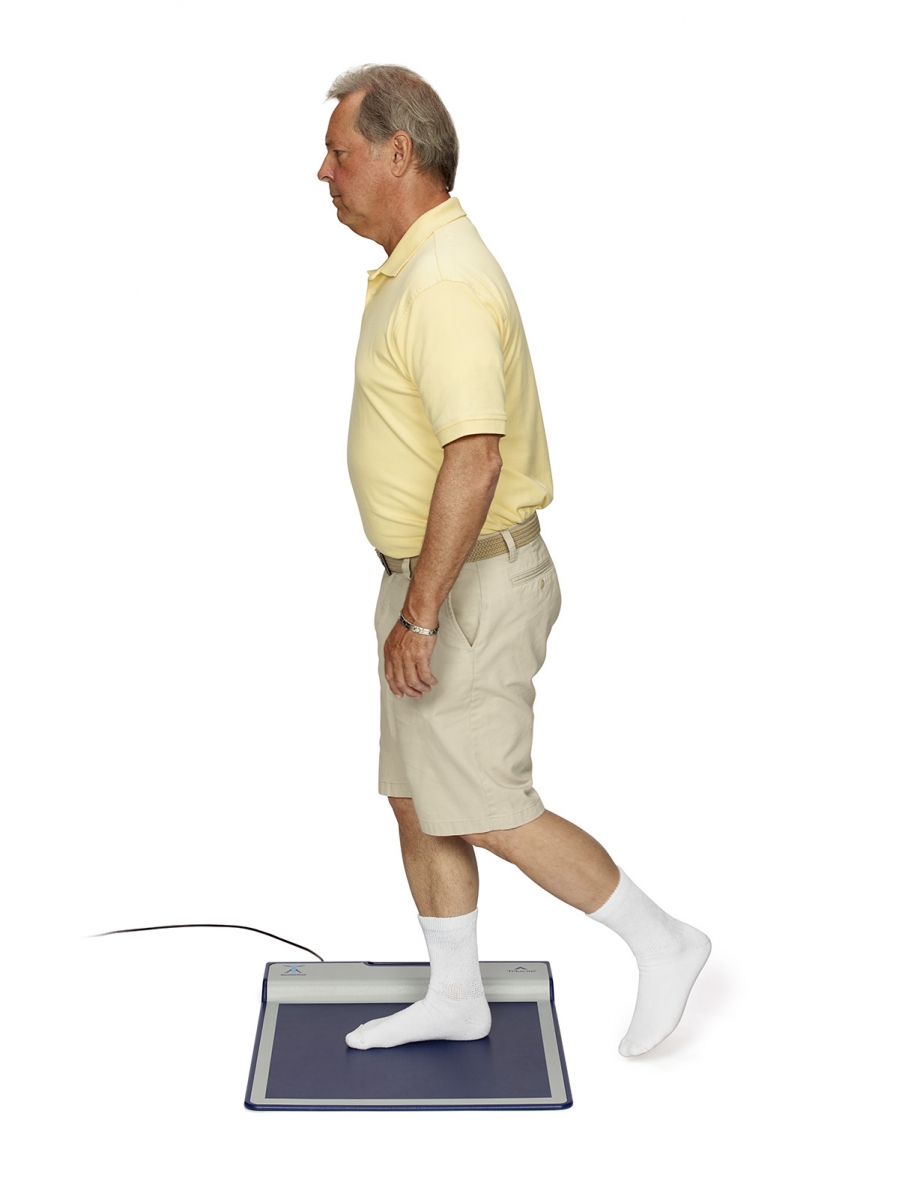 MobileMat platform
MobileMat™ – Our newest mat offerings, available in standard and high resolution. The durable platform and enclosed electronics make these mat options truly portable with minimal set up time.
MatScan™– Our traditional foot pressure measurement platforms in standard resolution for most pressure measurement applications including static and dynamic pressure data for foot function and gait analysis, as well as balance, sway and postural data.
HR Mat™ - High-resolution, advanced floor mat designed to capture plantar pressure and forces for both adults and small children.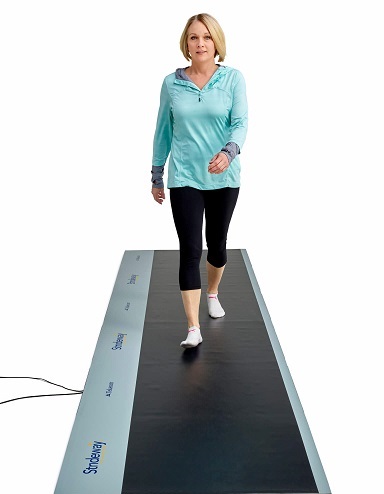 Strideway System
Multiple Foot Strikes
Strideway™ System - New, modular system for complete gait analysis. This product is available in standard, medium, and high resolution with length options from 1-5 meters. It measures temporal (time), spatial (distance), and kinetic (movement) parameters, as well as objective force and plantar pressure information.
Asymmetry Assessments
SB™ Mat - A portable, durable platform with a large surface area ideal for capturing data from dynamic movement to evaluate the effectiveness of strength and
conditioning programs, track progress over time, help develop injury prevention programs
and support return-to-sport decisions.
Animal Gait Analysis
Animal Strideway™ System - A modular pressure measurement system for animal gait analysis.
Retail Solutions
Footprint Plus™ - A wireless mat with tablet-based software for retailers to engage with customers and educate them about their digital footprint.
Custom Mat Solutions
Don't see a system that meets all your requirements? We offer customized solutions to maximize customer engagements, enhance consumer satisfaction, and increase sales. Contact us for more information.
Mats and Walkway Products
Tekscan's mat and walkway platforms can be found in clinical and research settings worldwide. The systems are available with different connectivity choices as well as several sensor and software choices. Learn more about the different options and configurations available!
Single Mat Pressure Measurement Platforms
Pressure measurement mats for a variety of applications including foot function analysis, balance and sway analysis, and pressure offloading for neuropathic feet. Our mats can also be used as customer engagement tools to measure foot pressure distribution while walking or standing.
Multiple Foot Strikes
Captures multiple foot strikes for a complete gait analysis.
Asymmetry Assessments
Collects dynamic data for insights into asymmetries to help optimize sports performance or reduce injury risk.
Multiple Animals Steps
Available in a variety of lengths and resolutions for a complete animal gait analysis.
Custom Retail Solutions for Mats
Don't see a system that meets all your requirements? Tekscan works with you to develop customized solutions that maximize customer engagements, enhance consumer satisfaction, and increase sales. Learn more about retail solutions here.
Applications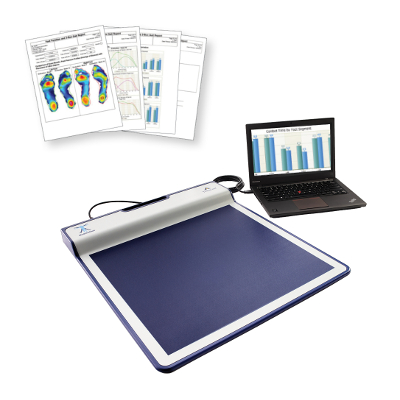 Save time analyzing data and writing reportsTekscan pressure mats and walkways work with application specific software to provide you with the ability to capture accurate and relevant information in seconds.
Trusted, Proven Solutions
Numerous articles have been published regarding the use of the Tekscan pressure measurement mats and walkway platforms for foot function, gait analysis, postural stability, sway analysis, fall risk assessments and its applications. Tekscan has compiled a list of these research publications in our Medical Bibliography.