In Physical Therapy, Too Much Force Can Be Dangerous
The amount of force applied by physical therapists in manual therapy techniques and evaluations is important. However, it can vary greatly among practitioners (as much as 500%) and can, at times, reach potentially dangerous levels. Therefore, consistency among clinicians and adequate feedback during evaluations and examinations is crucial. Current methods of providing feedback however, are expensive.
Researchers from Griffith University in Queensland, Australia, have produced an inexpensive, user-friendly force sensitive device that successfully guides students in the amount of force necessary to perform manual evaluations. It is positioned between therapist and patient so that the amount of force being applied locally can be accurately measured, giving sufficient feedback.
Force Sensitive Device Ensures Appropriate, Consistent Force Levels
Seeking a force sensitive resistor that would provide minimal interference with the therapists' techniques, researchers chose Tekscan's FlexiForce™ sensors. FlexiForce was chosen for its paper-thin and flexible structure, as well as its ability to be easily integrated into force measurement applications. Thanks to these attributes, the FlexiForce sensor enables physical therapists to complete their evaluations and assessments in as normal a way as possible.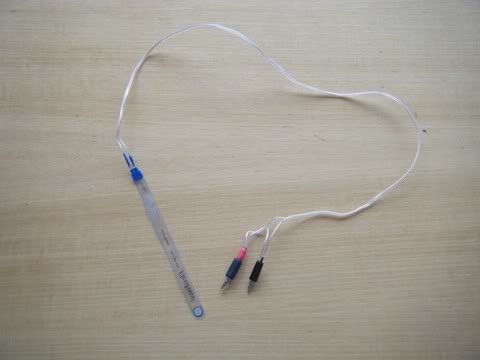 Using the FlexiForce sensor, custom software, simple wiring, and their computer's soundcard in place of an analogue-to-digital converter, the researchers developed a device that directly measures the force between the user and the patient. When the sensor is applied to a surface, the custom software produces a continuous 1000-Hz sine wave output from the computer headphone jack. This passes through the FlexiForce sensor and the modified signal returns via the microphone jack. The custom software then reads the intensity of the return signal, converting the value to a force equivalent. The force is displayed as both an instantaneous value as well as a time series graph, allowing the students to not only feel but see the amount of force they're applying, adjusting when necessary.
Benefits of FlexiForce™ Sensors
Ultra-thin sensor construction and flexibility means minimal interference/disturbance to normal action
Accurate response gives your customers and end users confidence in the performance of your product
Knowledgeable, experienced technical staff help you develop the most effective, economical sensor based on your specific requirements. All manufacturing takes place at ISO 9001 compliant & 13485 registered Tekscan headquarters.
100% factory inspection ensures your sensors meet established performance specifications
Getting Started with FlexiForce Sensors
FlexiForce sensors are available off-the-shelf in packs of four or eight for testing and prototyping. Visit our online store to place an order, or contact us to discuss customization options with one of our engineers.
Source: Jacuinde, G. & Tuttle, N. "Design and Construection of a Novel Low-Cost Device to Provide Feedback on Manually Applied Forces," Journal of Orthopaedic & Sports Physical Therapy. 41(3), March 2011.