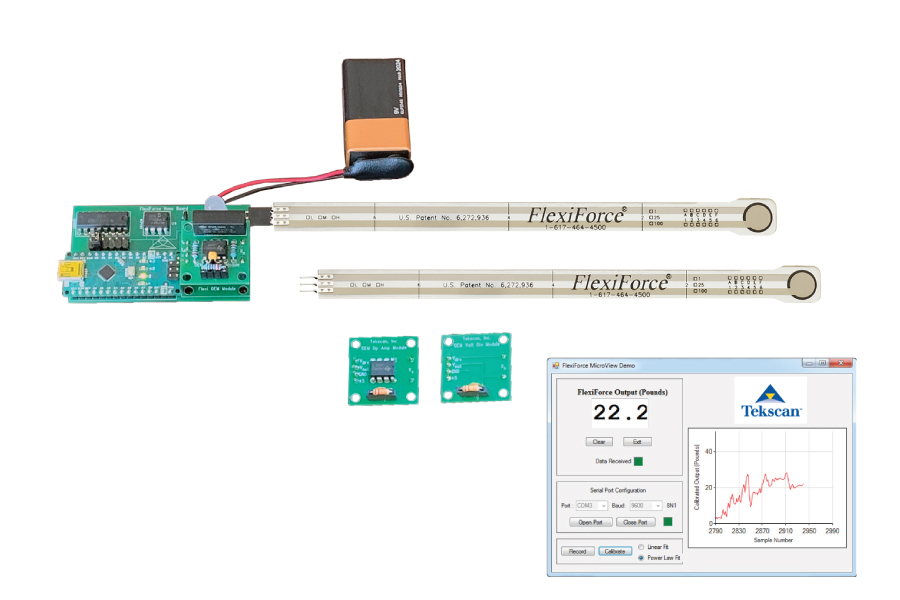 FlexiForce Prototyping Kit
The new and improved replacement for the OEM Development Kit. The FlexiForce™ Prototyping Kit allows you to efficiently progress your FlexiForce-embedded design through advanced integration phases.

Note: The FlexiForce Prototyping Kit includes an open-source software program designed specificially to help with the sensor integration process. Some code programming experience is necessary.
FlexiForce Prototyping Kit