Overview
Tire Footprint Analysis
Measuring the changes of a tire under different loads can lead to improved handling and response. Additionally, knowing the void ratio of the tire is critical for understanding the water displacement potential of the design.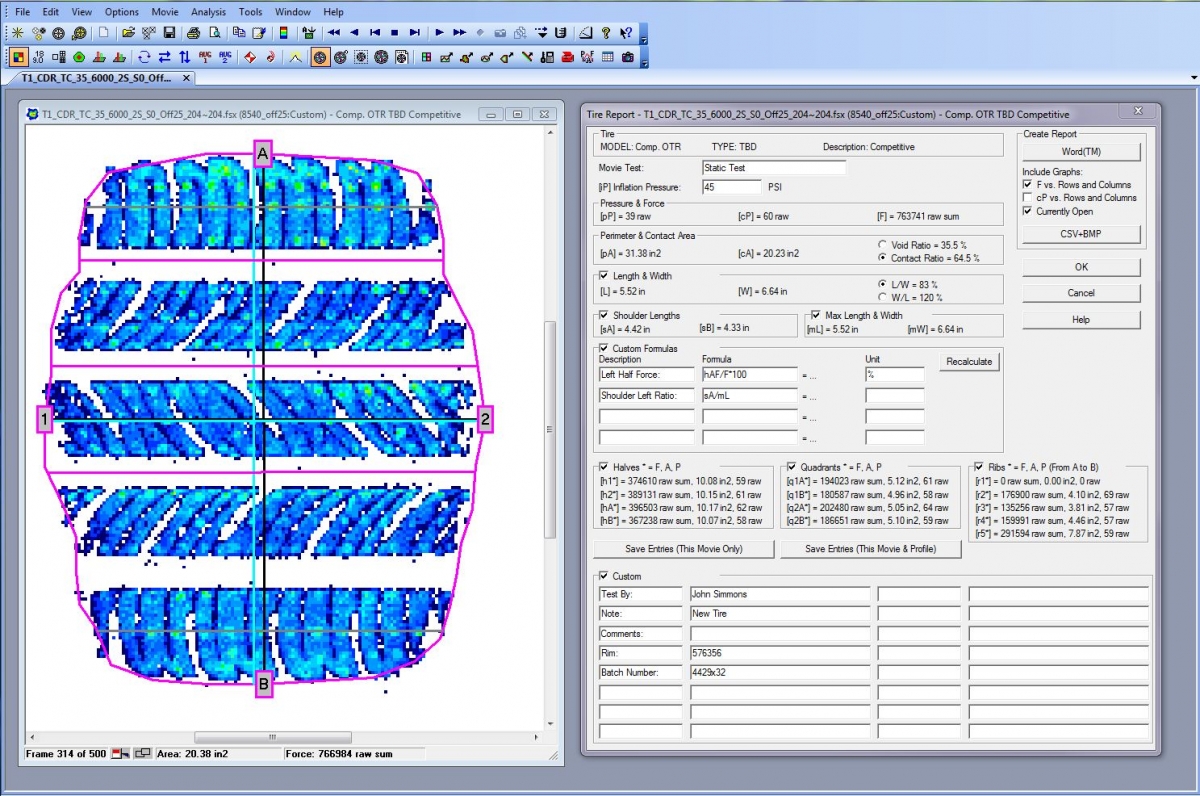 Analysis tool provides insights for a better understanding of road surfaces

Noise
Vibration
Harshness

Dynamic measurement: roll over sensor or load straight onto sensor
High-resolution sensors
Tire contact patch analysis
Optimize designs
Competitive benchmarking
Map Tire Footprint in Static or Dynamic Applications
| | |
| --- | --- |
| Static Load | Dynamic Rolling |
TireScan™ CrossDrive - Comprehensive Footprint Analysis at a Higher Resolution
The TireScan™ CrossDrive system is a fully integrated solution capable of measuring large tire footprints at a high resolution. Check out the video below to learn more about this system.
See how pressure mapping can play a role in evaluating product performance, like capturing tire footprint pressure patterns:
Products & Solutions
Tire Footprint Products
The TireScan™ system is a unique tool used to capture tire footprint pressure patterns. Tire footprints can be captured statically or dynamically and are displayed as high resolution, multi-colored images of the tire contact pressure pattern in real time. The system's intuitive, application specific graphing and image analysis software enables quantitative and qualitative analysis of the tire footprint.
There are two platforms that can map and evaluate tire footprints:
TireScan CrossDrive utilizes a large high-resolution sensor, compatible with a wide range of tire sizes. The integrated electronics in the rugged housing make for a durable system that can be quickly set up and transported.

CrossDrive System TCR8540 measures all tire types from passenger tires to aircraft.

TireScan VersaTek™ is a family of systems that utilize common base plates and rugged electronics. Sensors are available in different sizes and resolutions for various tire footprints.

VersaTek Systems TVR8404, TVR8406 and TVR8404 measure tires for passenger vehicles, buses and small trucks while systems TVR7202Q, TVR7105Q, TVR 7202, TVR7105, and TVR8001 measure tires for agricultural vehicles, OTR, aircraft, trucks, and buses.
High Speed Tire Performance Analysis
The High Speed TireScan system captures the impact of speed, motion, and inertial forces on a tire at speeds up to 265 km/h (165 mph). The robust array of pressure sensing elements scan at 20 kHz as the tire rolls across the system. This system allows engineers to evaluate tire performance at high speeds, identify failure modes, measure tire distortion from inertial force, & more!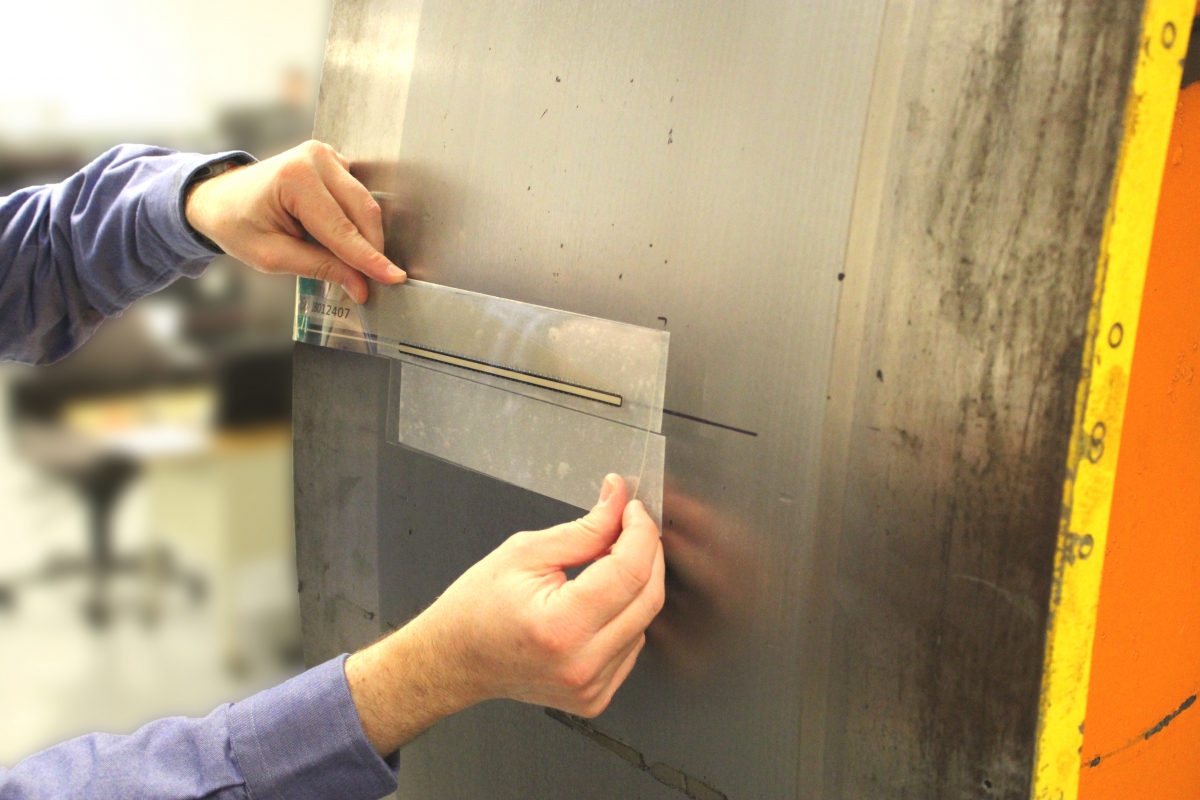 High Speed TireScan is sold in two configurations: tethered and datalogger. The system uses a sensor (9505 or 9506), scanning electronics, and a high speed TireScan software module. This system is best used on a rotating drum or roadway application.
New TireScan™ 7.7 Software
Watch this 2 minute video to learn about the new time-saving, customizable features and benefits of this new software.
Applications
Applications
Free eBook: Pressure Mapping as a Research & Development Tool