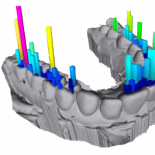 Leaders in Digital Occlusion Release New Software v10 for T-Scan™
T-Scan Software Launch is the Future of Occlusion Control
Tekscan, Inc. has officially launched T-Scan™ software v10, a release that signifies the biggest improvement to the T-Scan product to date. The result is a new era of dental occlusion—one that takes into account the importance of chairside efficiency, intraoral workflows, and data integration - giving dentists total control over their patients' occlusions. In an age where dentistry is migrating to a digital format, T-Scan v10 gives dentists the ability to make occlusion a critical part of their digital workflow for use in initial exams and diagnostics, case enrollment, treatment planning, documentation, case-finishing, and re-care.
T-Scan v10 marks a new turning point for digital occlusion technology, being the only tool on the market that reveals the force, timing, balance, and location of contacts in the mouth in real time.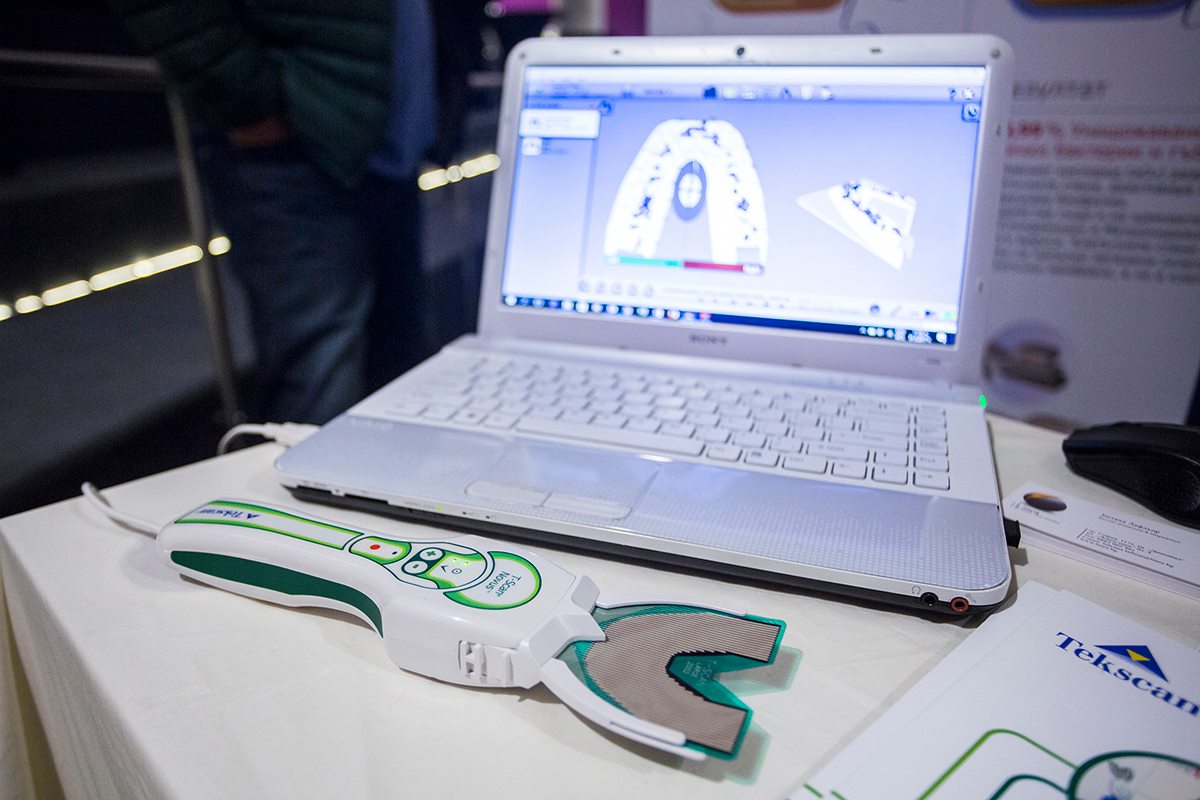 The most notable updates are three major enhancements: alignment tool for digital impressions to overlay bite forces; all-in-one handpiece control to create, record, and review scans; and a remodeled layout for EMG and T-Scan data views, so clinicians can easily see biometrics and bite data side-by-side in real time.
Sarah Hutchinson, Product Development Manager for Tekscan Dental, notes the v10 project was an undertaking aimed at generally improving the software, but also enhancing key features to make dentists more effective when analyzing occlusion in a clinical setting. "T-Scan v10 is a culmination of effort aimed at making our customers more efficient and productive. The initial alignment of imported STL files to T-Scan measured forces saves time. Likewise, our repurposed Novus™ Handpiece controls keep our clinicians chairside next to their patients where they're most valuable. Over 80% of the changes we made in v10 were at the request of our customers. We continue to listen so that we can bring improved technology to our customers who in turn provide better care for their patients."
Jennifer Cullen, Business Development Manager for Tekscan Dental, sees this launch as a cornerstone for future developments in digital dentistry. "For the last few years, the dental industry has been talking about the digital workflow – what's included, how to improve it, what investments are needed, new techniques etc. In the last year, the T-Scan technology is becoming a major part of that conversation."
She goes on to note that the ability to integrate digital impressions is ground-breaking for dentists using the technology as part of their treatment plans. "This latest release of T-Scan software allows you to combine your current digital techniques (STL files) with your digital occlusion data to get the complete picture. Instead of seeing mechanical relationships of teeth, you are seeing functional relationships of teeth. In my mind this one feature alone opens up the door to a lot of collaboration to bring digital dentistry forward."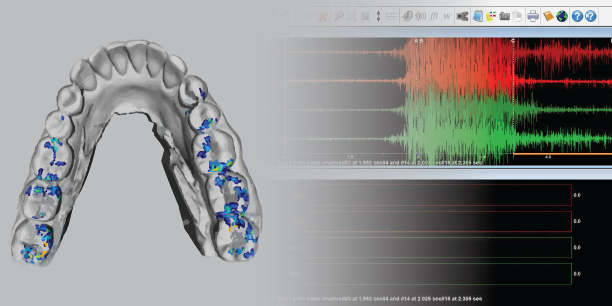 No other dental technology currently offers the ability to overlay actual force data on an intraoral scan, which makes the v10 release so notable. While an intraoral scanner isn't required to use T-Scan, the latest enhancements allow it to work harmoniously with any open STL file to see bite information that can't be obtained elsewhere. T-Scan v10 reveals real-time information that intraoral scanners cannot provide: No simulations. No dimensional calculations. No guessing. Just a complete picture of measured contacts as they come in and out of the bite, from first contact to complete disclusion. Likewise, no other digital occlusal system currently offers the ability to interface with an EMG product to measure muscle activity in conjunction with force distribution.
Stocked with new features and enhancements to simplify occlusion, v10 also boasts improvements to the database, security, and patient files and reports. Design and functionality features allow dentists to capture bite data more efficiently, so they can address contacts that pose a problem to their dental work. The v10 project was inspired by feedback from top T-Scan dentists around the world, as well as the latest technological innovations currently on the market. T-Scan is used by dentists and clinical researchers who perform or study occlusal analysis in order to effectively measure the timing and force of teeth coming together in the mouth.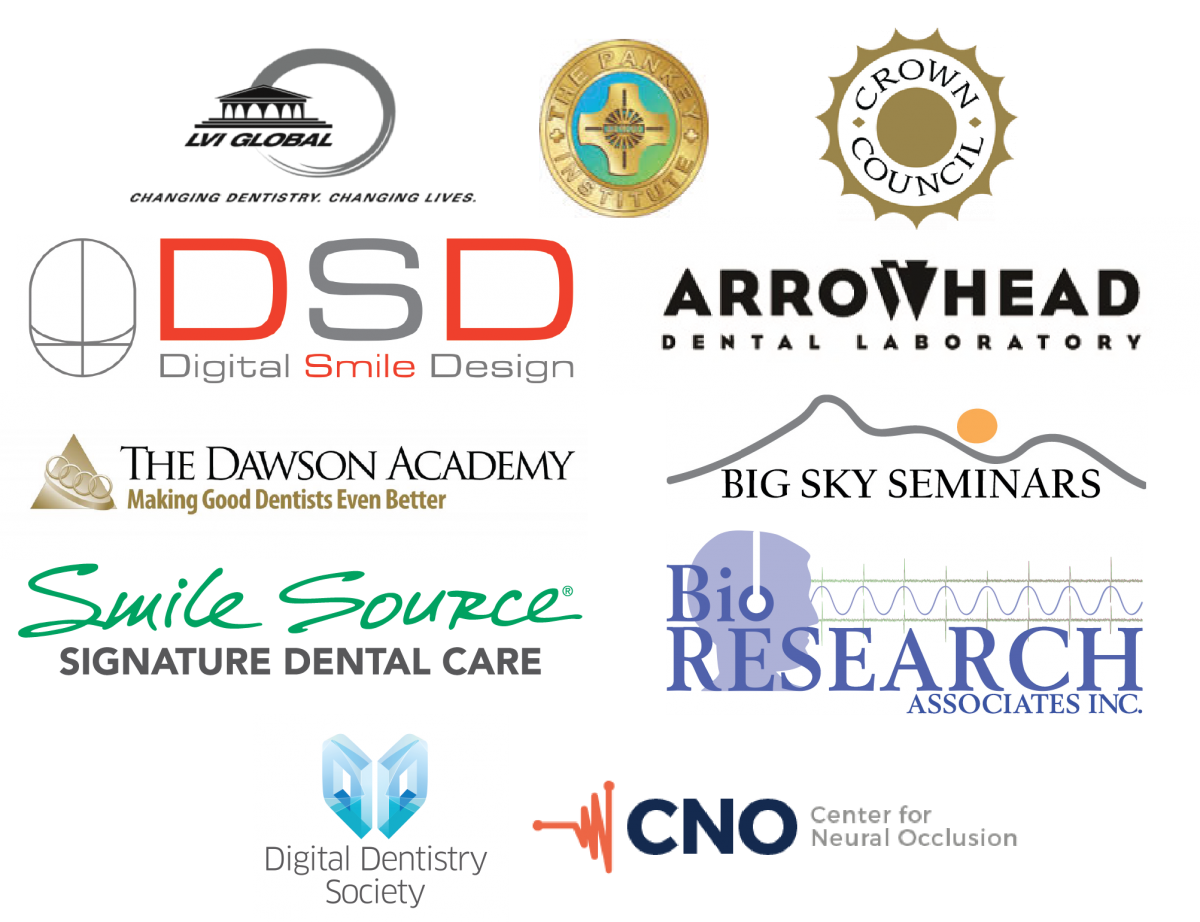 Tekscan has forged partnerships with dental industry leaders in an effort to stay on the forefront of the digital landscape and continually improve its product offerings, including Digital Smile Design, Digital Dentistry Society, Smile Source, Digital Dentistry Institute, BioRESEARCH, Inc., DTR, Center for Neural Occlusion, Las Vegas Institute, Advanced Prosthetics Institute, the Dawson Academy, the Pankey Institute, and SPEAR.