T-Scan™ v10 Software Release
[June 26, 2018]
T-Scan v10 software is the latest release in digital occlusion technology—the only tool on the market that reveals the force, timing, balance, and location of contacts in the mouth in real-time. Seamlessly incorporate occlusion as part of your intraoral workflow, integrate biometric data, and work more efficiently with improved chairside functionality.
Stocked with NEW features and enhancements to simplify digital occlusion, T-Scan v10 also boasts improvements to the database, security, and patient files and reports. Design and functionality features allow you to capture bite data more efficiently, so you can quickly take action on problematic contacts.
T-Scan Software Version 9.1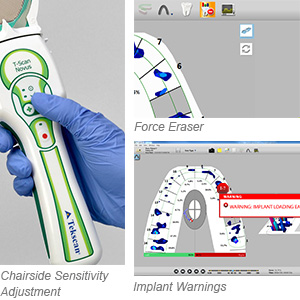 [September 30, 2015]
The latest software update, Version 9.1, comes stock with updates to enhance the user's experience and ease of use. Updates include:
Chairside sensitivity adjustment (buttons on the new Novus™ Handpiece to help adjust sensor sensitivity)
Sensitivity Adjustment Wizard to help the user adjust the force output of the sensor for more accurate data
Force Eraser to eliminate any forces that may be due to artifact, Class II occlusion, or sensor bending
Improved Implant Warnings to be more specific about how the implants are loading
And more! Contact us today for more information.
---
Occlusion Data Like You've Never Seen Before
[May 30, 2015]
The release of T-Scan™ software makes analyzing occlusion easier than ever. New and improved features enhance usability and increase efficiency for dentists where occlusion is a part of everyday practice.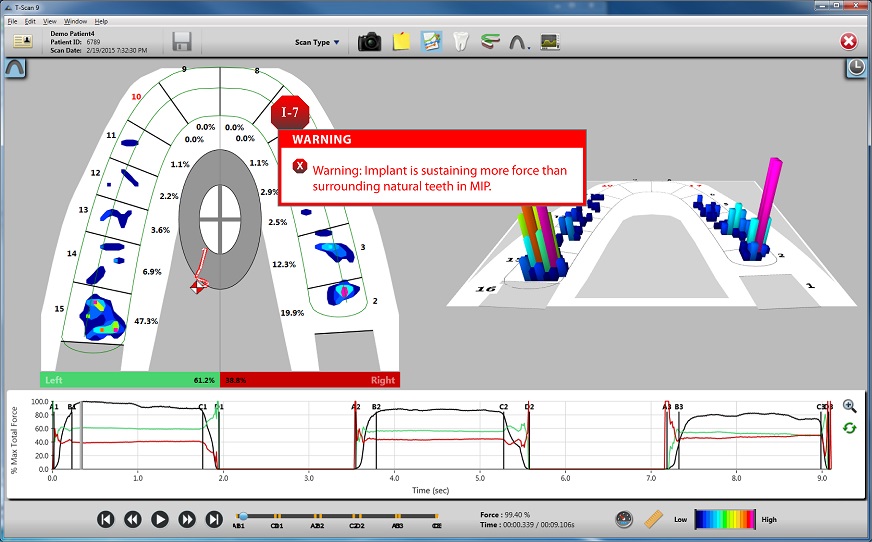 Implant Loading Alerts Help Protect Implants from Occlusal Forces
New and Improved Features Increase Efficiency
See the occlusal forces on the dentition to pinpoint problem areas
Measure the interrelationship of occlusal forces for comprehensive diagnostics
Educate your patient on the nature of their bite issues
Validate your treatment plans with objective data
Protect your implants, veneers, crowns and prosthetics by ensuring contacts are non-destructive
Decrease follow-up visits by getting the occlusion right the first time
Integrate the software seamlessly into your digital workflow
The Ultimate Bite Tool for the Digital Dentist

Analyze bite forces on both arches with upper AND lower arch displays in 2D and 3D
Identify and remove potentially damaging forces on implants with implant loading alerts
Visualize contact points overlaid onto digital impression models from your intraoral scanner with the new Digital Impression Overlay feature
Focus on individual teeth with click-on outlier feature
Installs quickly on any Windows 8 supported device -including tablets!
Export scans to MP4 files and share your movies on the web, in PowerPoint presentations, and more
Intuitive icons for easy access to features and commands
Create dynamic reports for patients to take home while they consider your treatment plan
You asked. We Listened.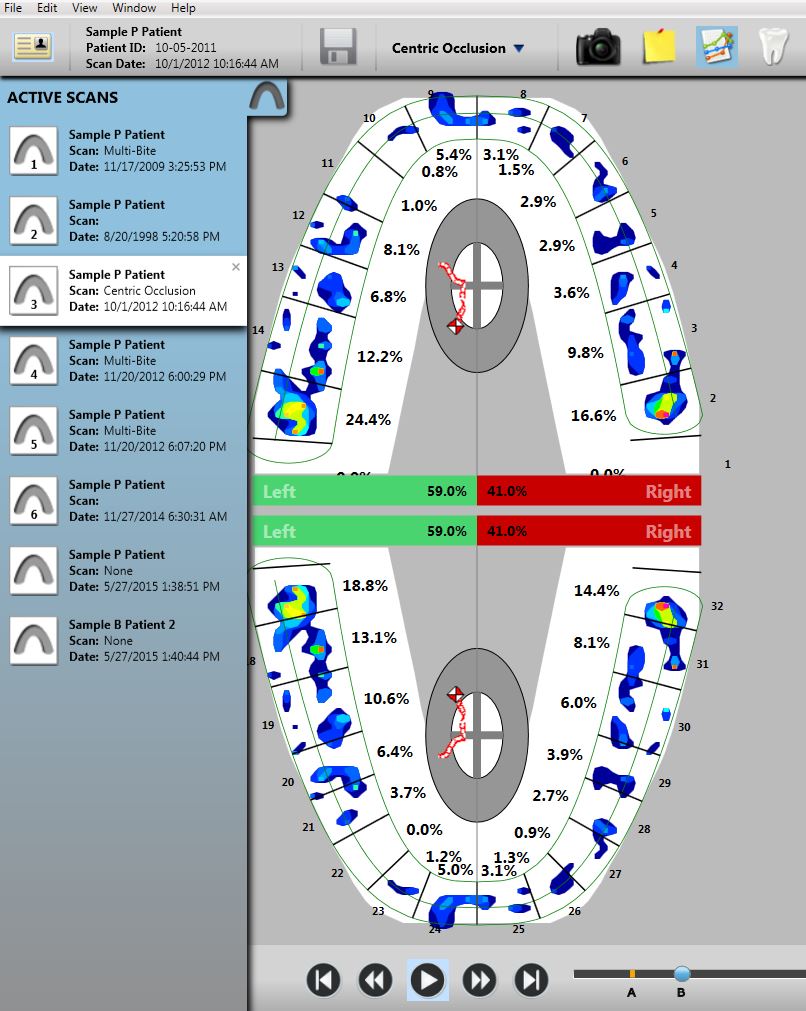 Easy Access to Patient List
T-Scan 9.0 is comprehensive and extremely user friendly for new users and old users alike…

Dr. Sarah Qadeer, Thammasat University, Thailand
We added features that will enhance your experience with T-Scan including real-time handle installation, improved sensitivity slider, lower arch selection, Center of Force segmentation, Compare Mode for ABCD lines, collapsible panes, tooth selection widgets, improved report format and more. Welcome back, ACSII Output Module! This allows researchers to quantify and analyze bite data.

Redesigned Sensitivity Slider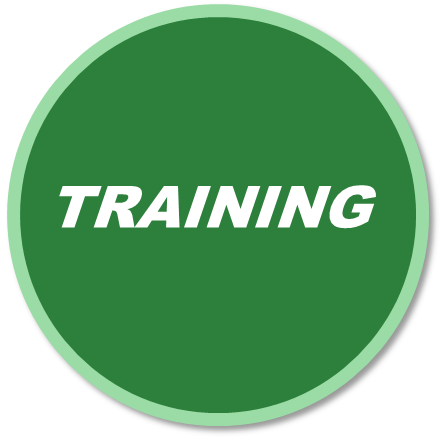 Learn How to Use T-Scan 9.0
Our training videos were built to show you how to use the new software and familiarize yourself with new features. Check out T-Scan Training Software 9.0 for an overview of new software features and a closer look at how to set up a Digital Impression Overlay.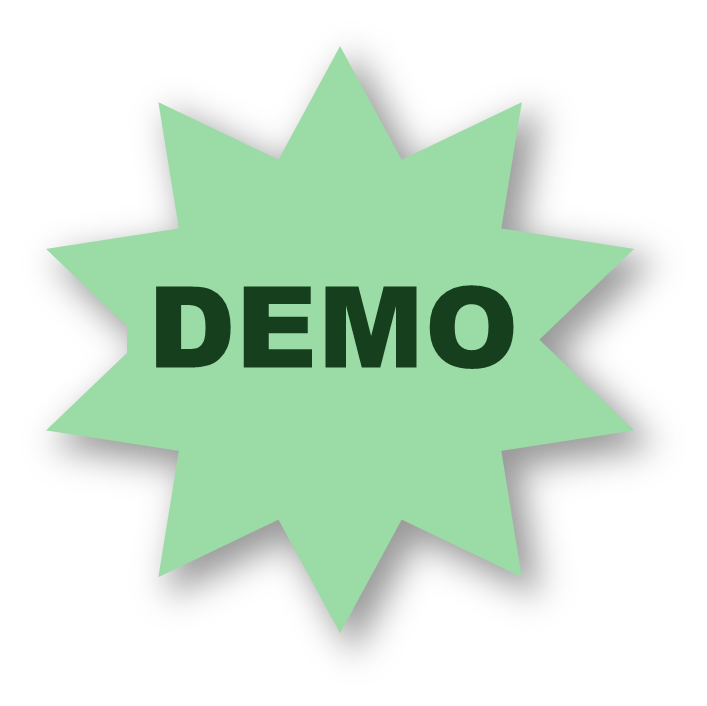 WATCH: T-Scan 9.0 Demo On-Demand
Want to learn more about the newest release? Watch T-Scan 9.0 Demo On-Demand to get the grand tour of the new software from our very own Dental Product Manager, Sarah Hutchinson. Inspired by T-Scan users who wish to learn more about the benefits and key features of the new T-Scan Software Version 9.0, this informational webinar is built for anyone who would benefit from a demonstration of the software.
Do you have feedback about T-Scan 9.0 software, or want to learn more about how you could benefit from this update in your practice? Contact us today!