Overview
Gain Insights in the Semiconductor Manufacturing Process
Establishing and maintaining evenness between contacting surfaces is often both crucial and difficult to achieve. For testing and inspection in semiconductor manufacturing, this can be a key factor in order to produce a higher quality, or simply a functional product. Tactile pressure mapping technology from Tekscan gives engineers the insight needed for various applications in this field.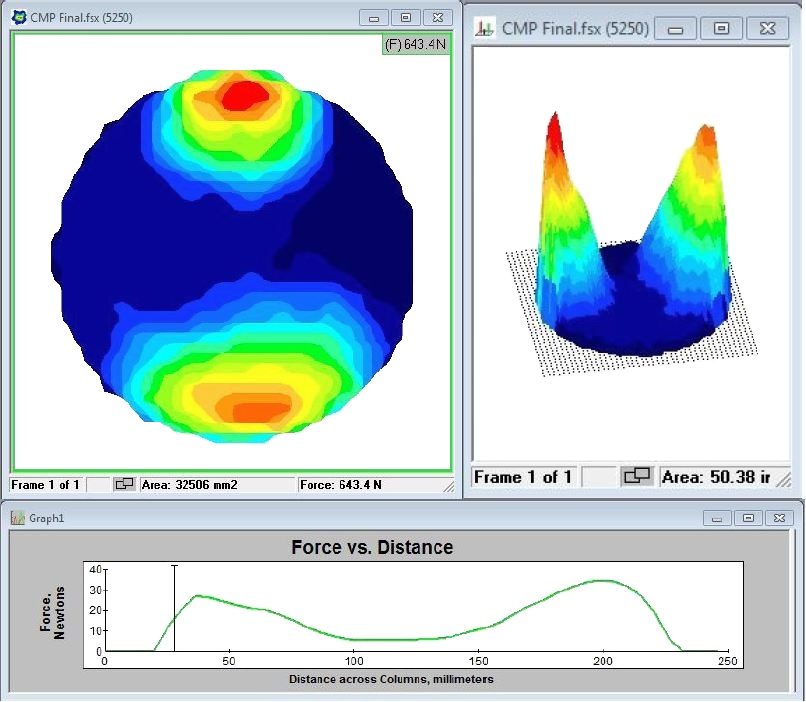 CMP Wafer pressure distribution during polishing process.
Integrate with 3rd party test equipment for in-depth analysis
Versatile system with multiple sensors and electronics
Minimally invasive thin-film sensor
High-resolution sensors for detailed analysis
High temperature sensors to collect data under application conditions
Customizable sensors available
See how Pressure Mapping Technology can play a role in helping evaluate component press fits & seals:
Products & Solutions
Systems
Applications
Applications
Free eBook: Insight from Pressure Mapping into Semiconductor Quality and Manufacturing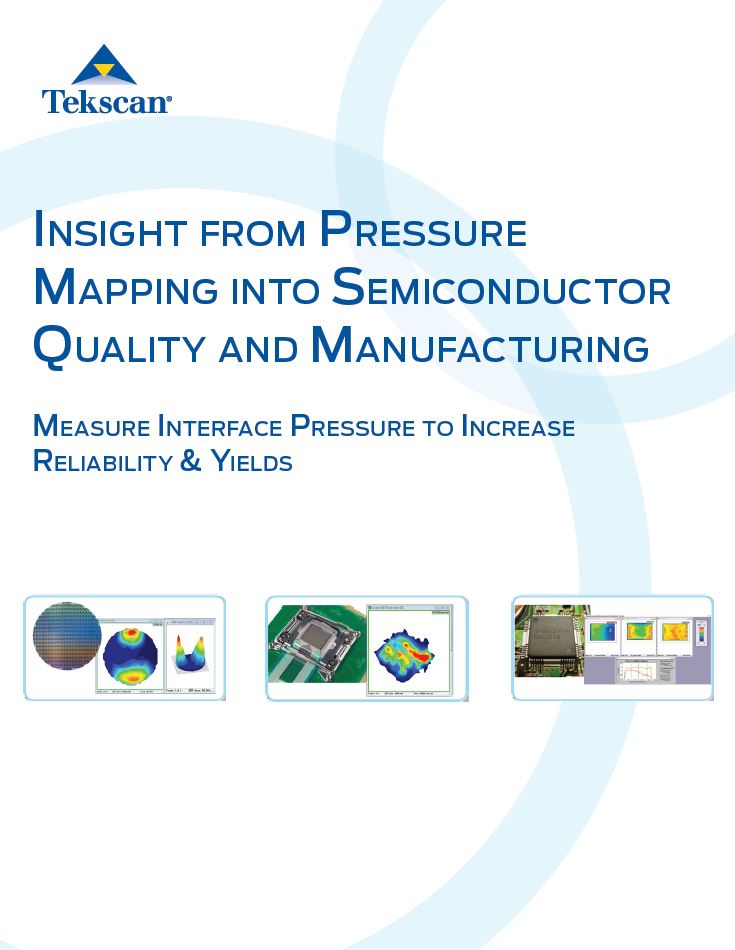 Pressure Mapping technology can measure interface pressure to increase reliability & yields.