Animal Gait Analysis
Tekscan offers a low profile floor pressure measurement walkway system that captures multiple sequential steps for analysis of paw and hoof function and gait. The Animal Walkway™ system provides objective data for quantified analysis that is used to answer clinical and research related questions about animal gait.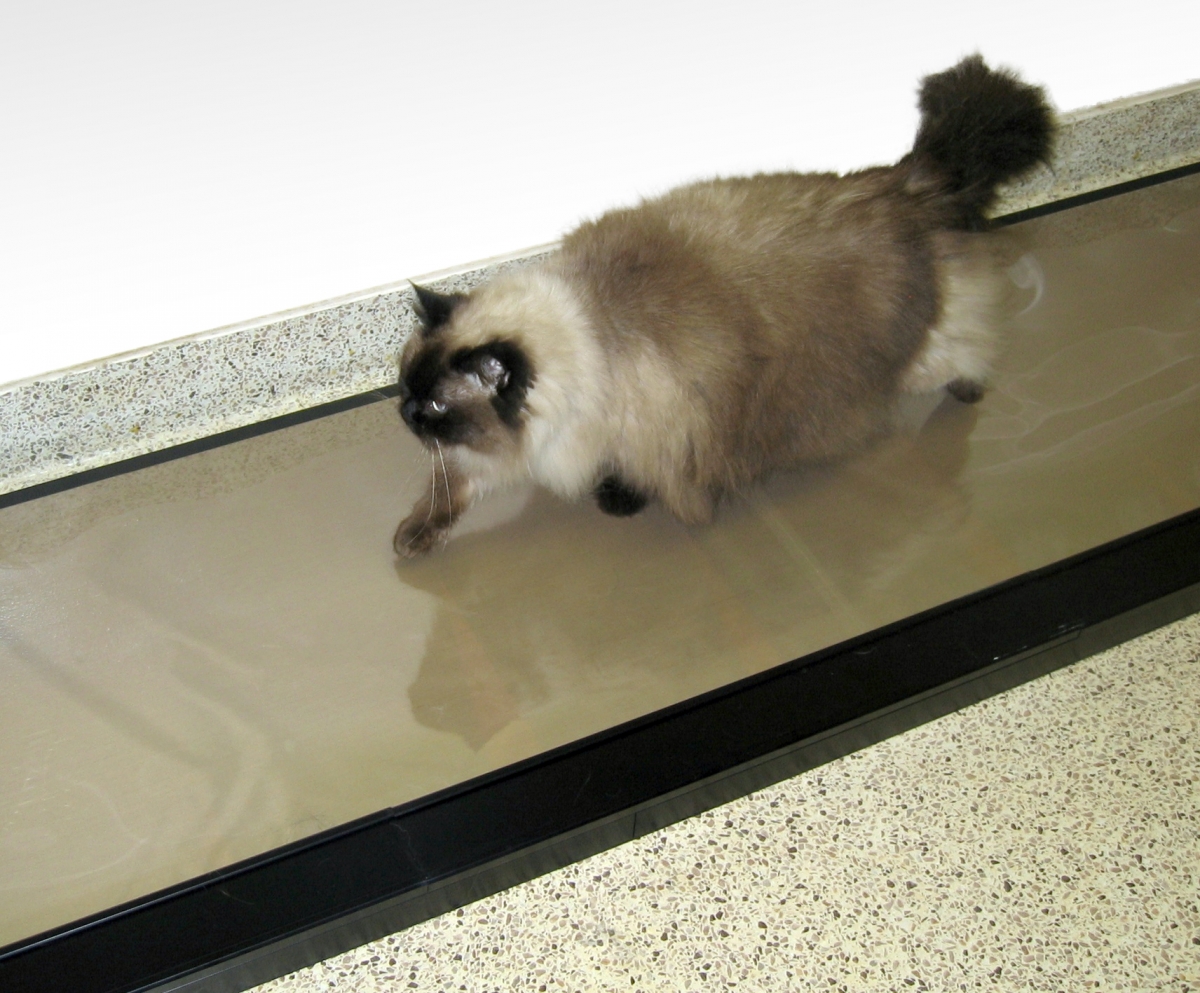 Animal Walkway System
Versatile allowing for the study of very small to large animals
Calculate gait parameters automatically
Analyze the relationship between multiple foot strikes and save time on analysis
Accelerate animal healing time
Evaluate limb and hoof/paw vitality
Identify asymmetries and pressure profile discrepancies between front and hind or left and right hooves/paws
Monitor and document mobility issues
Animal Gait Analysis Systems
Tekscan systems provide objective information to research, identify problem areas and asymmetries, treat, assess and monitor treatment effectiveness.
Learn more about our variety of solutions for animal gait analysis and paw / hoof function assessments.
Applications
Tekscan's animal gait analysis systems have been used for a variety of different veterinary applications. With multiple resolutions available nearly any size animal can be evaluated from rats to turkeys to cows.
Read a case study example where the Animal Walkway™ System was used to evaluate a German Shepherd post-hip replacement surgery. Read now.
Tekscan systems have been validated by leading researchers in various publications. View our medical bibliography to see the broad applications for Tekscan Systems.