Advances in Digital and Emotional Dentistry
Tekscan, Inc. in partnership with Digital Smile Design (DSD) is proud to be working toward raising the bar in dental care by using digital technology to establish protocols that will enhance patient communication, improve treatment outcomes and deliver patients beautiful and functional smiles. Digital Smile Design is a multipurpose conceptual protocol which provides a systematic approach for diagnosis, communication, treatment planning, execution, and case maintenance.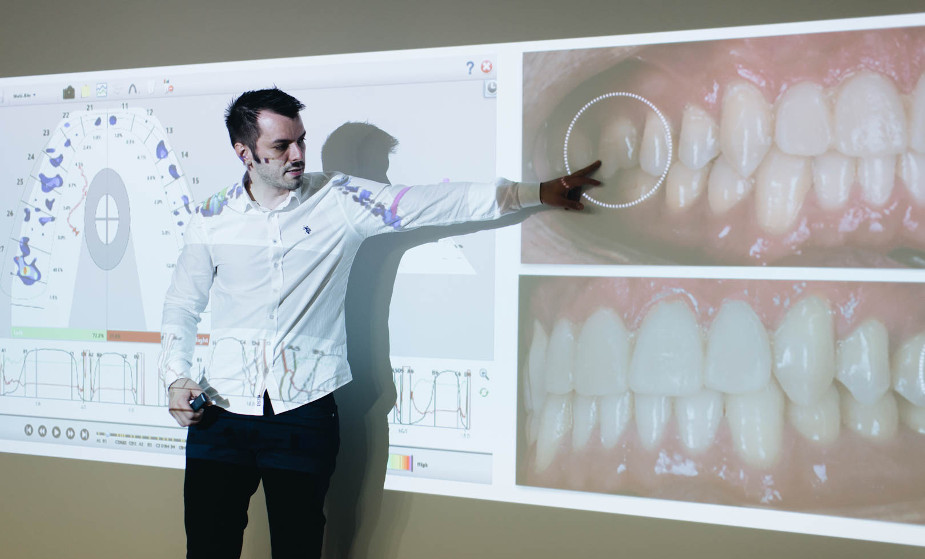 DSD Dental presenting T-Scan
T-Scan is a perfect fit to the DSD storyline in all aspects. We love function and digital, so nothing better to combine both worlds than T-Scan. Besides that, it also improves one of the key factors of the DSD Concept, patient education and motivation. T-Scan as a great visual tool to increase the understanding and awareness of occlusal issues.

Dr. Christian Coachman, DSD Founder & CEO
Combining Innovative Digital Occlusion with Smile Design Technology
T-Scan™ digital occlusal analysis technology is part of DSD's treatment protocol sequence. With T-Scan, DSD practitioners can reveal bite force and timing data in a visually engaging way, and then use this information to ensure a patient's bite is balanced and functioning harmoniously. Providing a beautifully formed and flawlessly functional smile is the combined goal of Tekscan and Digital Smile Design.
T-Scan fits into 5 areas of the DSD holistic dentistry workflow:
Initial examination via extra-and-intraoral aesthetic and structural evaluation
Pre-treatment communication between the clinical team and patients by giving insight to esthetic form and function
Testing functionality during the creation of provisional restorations
Performing occlusal adjustments during treatment finalization to ensure function and comfort
Tracking occlusal profile for maintenance and longevity of the patient's smile restoration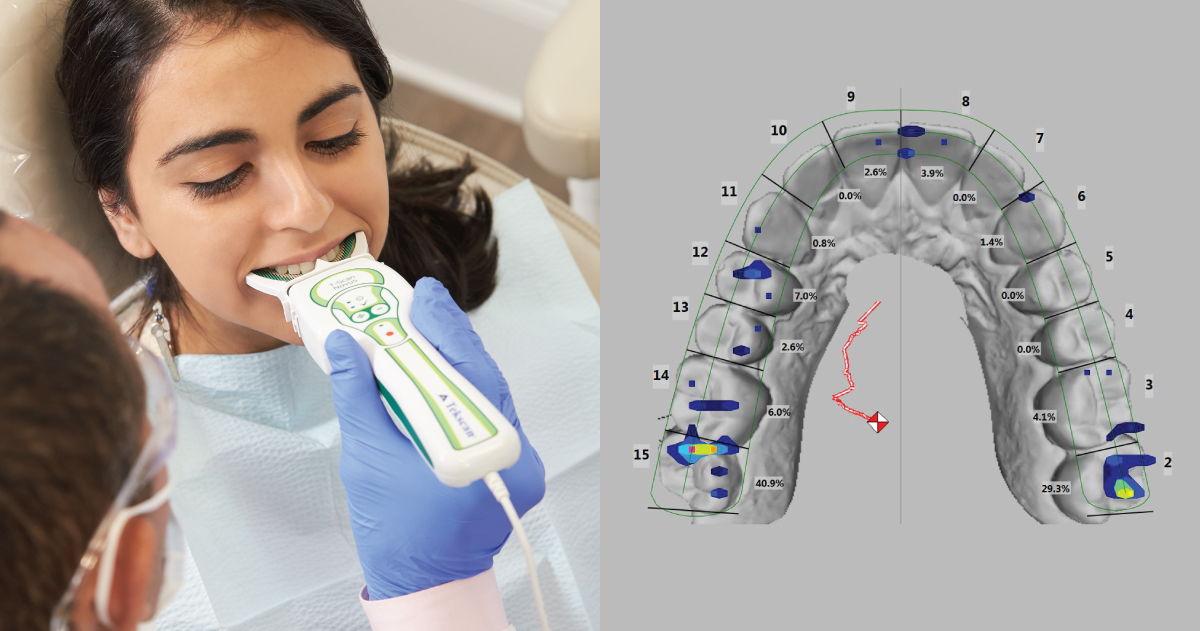 T-Scan patient with sample data
T-Scan Integration with DSDApp
Tekscan's T-Scan digital occlusal analysis tool is now integrated into the DSDApp. With the DSDApp, dentists can quickly create a smile design, along with a proper and correct patient documentation file. Case management becomes much easier through the organization and storage of files; and when ready, case files, including valuable T-Scan data, are easily sent and shared with the DSD Planning Center. DSDApp incorporated T-Scan into the App for the full purpose of improving patient communication and documentation. Dentists can save and visualize the T-Scan bite recordings all within the DSDApp, bringing a whole new level of documentation that allows dentists to educate and motivate patients to accept treatment.
Listen to Dr. Marcela Cardona, a dentist and DSDApp instructor describe the benefits of utilizing T-Scan digital occlusal analysis during smile design and treatment planning.
Product Demonstration? Technology Integration Questions? More information about T-Scan?
Please contact us below.