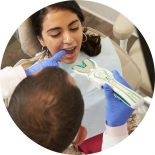 T-Scan Digital Occlusion Leaders Join Forces with Digital Smile Design
Dental treatment and planning protocol now includes T-Scan in the smile design workflow
Tekscan, Inc., the manufacturer of T-Scan digital occlusal analysis system, is partnering with Digital Smile Design (DSD), as both share a vision of digital comprehensive aesthetics and function as top priorities for dental patients.
DSD is unique in its approach to digital clinical evaluation, treatment planning and design. Adding T-Scan digital occlusal analysis into the DSD workflow allows the clinician and patient to visualize how the bite functions on-screen in real time, providing actionable data that will help to ensure the longevity of the dentistry. Using the T-Scan during evaluation, diagnostic, delivery and maintenance appointments will help confirm the beautiful DSD-produced dental work will be comfortable for the patient and long-lasting. The partnership acknowledges the paradigm shift by utilizing technology, measurements and data instead of traditional means to diagnose and treat patients in need of cosmetic dentistry.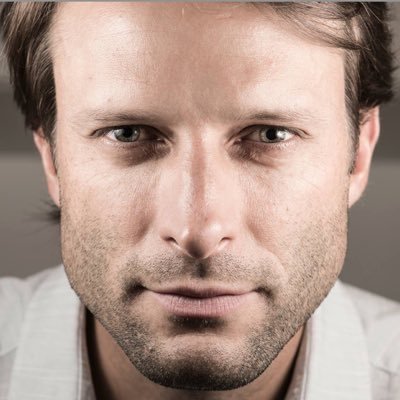 Christian Coachman, founder of DSD, is assured the partnership can only enhance the treatment procedures and final result delivered by his DSD dentists. "T-Scan is a perfect fit to the DSD storyline in all aspects. We love function and digital, so there is nothing better than combining both worlds with T-Scan. Besides that, it also improves upon two of the key factors of the DSD concept - patient education and motivation. T-Scan is a great visual tool to increase the understanding and awareness of occlusal issues."
Paul Vigario, CEO of DSD Global, said, "Our main goal is to improve the overall experience for the patient and doctor; this partnership will help DSD Global continue to make that goal a reality for thousands of DSD Global clients around the world."
Jennifer Cullen, Business Development Manager at Tekscan, says this partnership defines the protocol stages at which T-Scan best serves dentists and patients alike. "We are really excited for this partnership with DSD. Christian really understands how to relate to the patient. The DSD software is so unique because it allows patients to see the end-result prior to treatment. Using T-Scan to make sure the bite is balanced as part of that treatment is almost like insurance for the dentistry. It's all about making sure the dental work functions just as well as it looks."
The partnership is pioneering digital dentistry applications in cosmetics and occlusion with a focus on form and function. Utilizing this technology for smile makeovers boosts patient education, case acceptance, and better treatment outcomes that traditional, non-digital means can't provide.
T-Scan is dentistry's only digital occlusal analysis system for the purpose of measuring the occlusal force parameters in patients. The handpiece is comprised of a sensor the patient bites on, and the data is recorded and displayed through the T-Scan software. The software displays the data points related to occlusal force, location, and timing.
The DSD software allows dentists to co-design, with the patient, an aesthetically beautified smile by using real photos and renderings of the patient to visualize and execute the result. The DSD concept is based upon the analysis of the patients' facial and dental proportions, utilizing a predetermined series of high quality digital photographs and videos understanding the relationship between teeth, gums, lips, smile with the facial features in motion and with emotion.
About DSD Global
Digital Smile Design is a multipurpose protocol which provides remarkable advantages, including: the diagnostic abilities are facilitated through an extra-and-intra oral aesthetic and structural evaluation; improved communication between the team members providing a better visual perception, education and motivation for patients; increased effectiveness of case presentation and accordingly case acceptance; and clinical efficiency and predictability through digital technology. By becoming an exclusive member of DSD Global, you will have access to our eight pillars, which covers the entire array of what you will need to elevate you and your practice at every level: DSD Education, DSD Technology, DSD Marketing, DSD Planning Center, DSD Lab, DSD Community, DSD Licensed Products and DSD Financial Services.