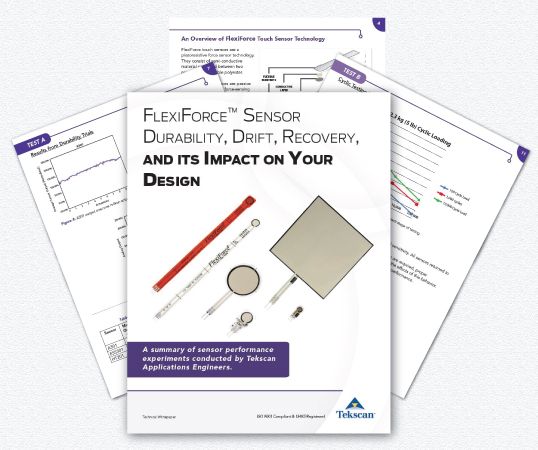 Evaluating the durability and repeatability of an embedded force sensing technology is a time-consuming and expensive process for OEMs. Sensor durability is often a key characteristic design engineers consider when evaluating force sensing technologies, especially when the application may require upwards of a million actuations over its time in use.
However, when working with a thin sensor technology, like FlexiForce touch sensors, in an application with a high-volume of force actuations, some may assume that the sensor performance may change over use.
This whitepaper shares the findings from two different durability experiments conducted Tekscan applications engineers:
FlexiForce sensor durability assessment following one million force actuations under extreme testing parameters
FlexiForce sensor recovery evaluation following 10,000 actuations
Considering FlexiForce touch sensors for your embedded design? Click the banner below for more FlexiForce sensor integration resources.