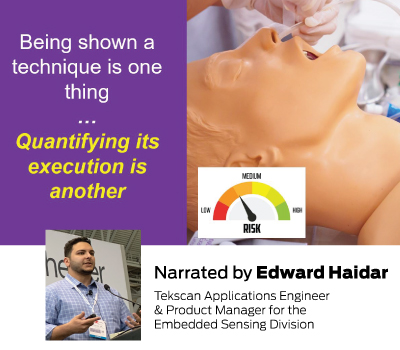 While no medical professional is perfect, they can be better prepared for work in the field with the help of force-sensing training devices. Whether it's a tool to quantify how a physician manually evaluates a patient or a method to measure their ability to use common medical instruments, the medical training devices market is ripe with opportunity.
With thin, minimally-invasive FlexiForce™ sensors, design engineers have the perfect component to create innovative medical training applications.
Edward Haidar, Tekscan Applications Engineer and Product Manager with the embedded sensing division, shares more on this topic in a new on-demand webinar titled "Force-Measuring Innovations to Prepare Future Medical Professionals."
Fill out the form to watch now!