Why Should You Watch the Webinar?
Do you find yourself wondering why measuring occlusion important? Do you want to learn the best way to capture this information?
Dr. Patrick Girouard will walk you through the world of occlusion in this on-demand webinar, where he covers the following topics:
Traditional occlusion methods vs. Digital occlusion analysis with T-Scan™
Where & why measuring occlusion matters
How to assemble & use T-Scan
What information is important & how to look at the data
Examples of how to apply the data within a case
Other things you can do with T-Scan once you're comfortable with the basics
Meet the Host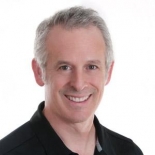 Dr. Patrick Girouard has been a practicing dentist at the Dental Health Centre/ Centre de santé dentaire in Dieppe, New Brunswick since 1997. He is one of the few who has received intensive University training in craniofacial pain for the diagnosis, management and treatment of temporomandibular disorders, jaw pain, headaches, sleep disorders, orofacial pain and other abnormalities associated with craniomandibular structures. This advanced university education lead to a unique Master's degree of Sciences awarded to Dr. Girouard by Tufts University School of Dental Medicine Craniofacial Pain Centre.