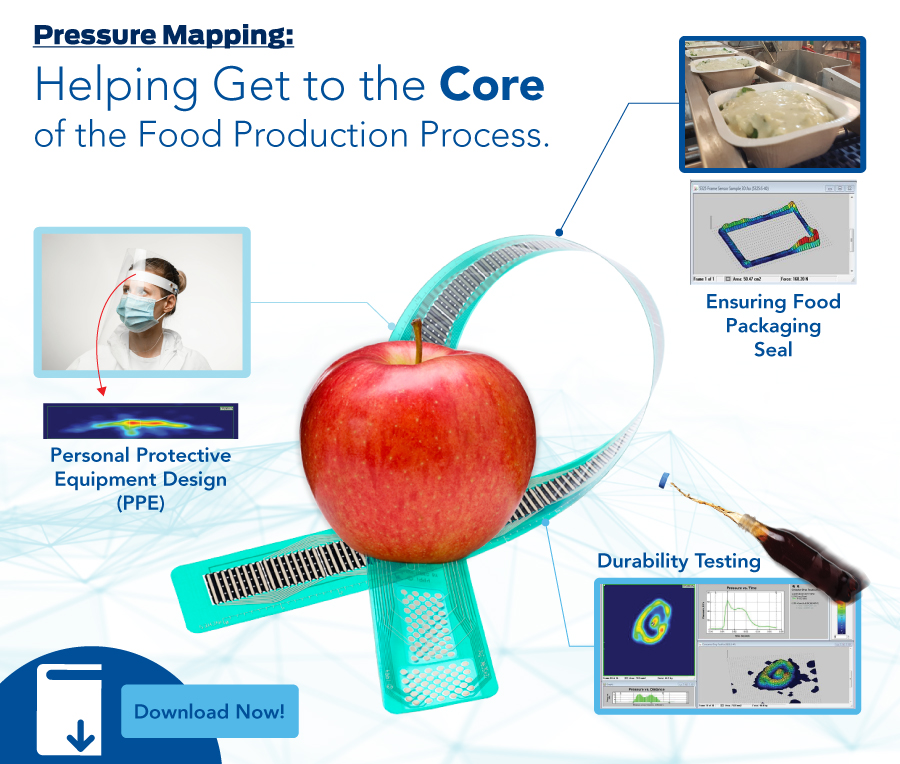 Food processing and packaging follows a combination of automated and manual steps. There is a lot of engineering and technology that goes into a repeatable and sanitary processing environment, and ultra-thin pressure mapping technology can help.
In this eBook, you'll learn:
The basics behind pressure mapping technology, and what makes it a useful, broad-reaching tool to capture insights in food production processes
Applications for pressure mapping in food production processes, including:

Machine set-up and design
Verification of a a complete packaging seal
Quality control/quality assurance testing to prove product purity
Technological advancements in agricultural harvesting equipment, and much more!