Background
The food packaging industry must always maintain high standards for their packaging seals. These standards are to protect the consumer from tampering and/or receiving damaged product. Sealing bars are used to properly seal two parts of a package in a high temperature environment, and their proper alignment in crucial to limiting waste and ensuring quality.
Challenge
To develop a high-temperature sealing machine that allows the operator to make alignment measurements without having to wait for the system to cool down. This application will also limit the time needed to make routine adjustments, which can improve the company's bottom line and eliminate risks of damaged product packaging.
Solution
Integrating pressure mapping technology into the sealing machine's user interface can help limit the time needed to set up a machine for production. Embedding sealing bars with high-temperature pressure mapping sensors can allow the operator to perform alignment checks needing the machine to cool down. This ultimately results in less downtime and a better controlled process.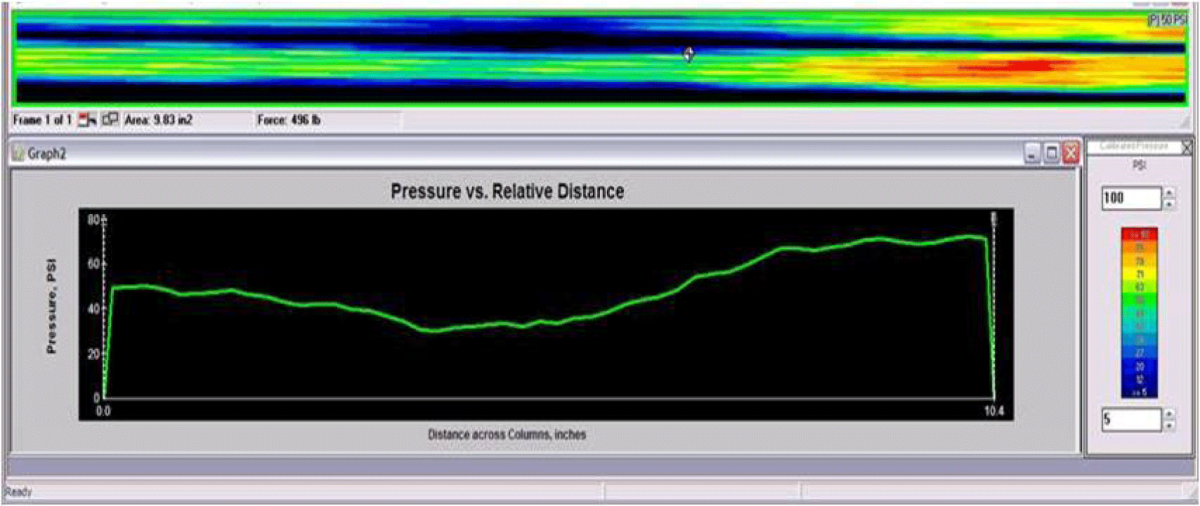 Other similar applications:
Medical supplies
Cereal bags
Toothpaste
Coffee bags