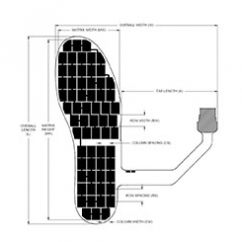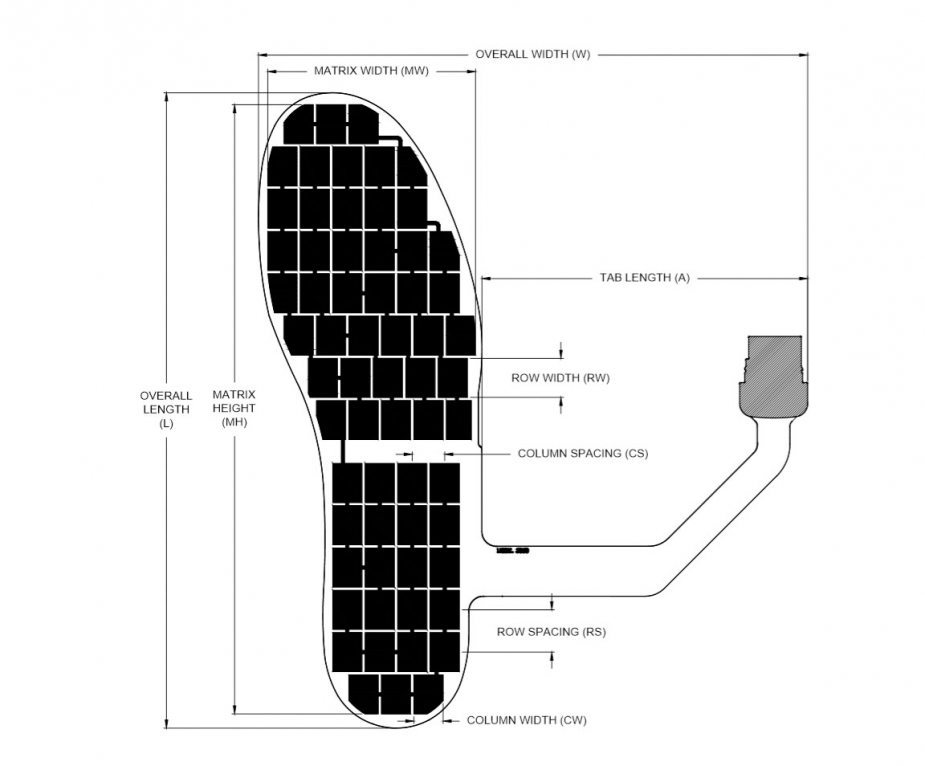 In-shoe sensor used for gait analysis with the F-Scan64 System. It is pre-sized for the following shoe sizes:
Men's US: 11.5 - 12.5
Women's US: n/a
EU: 46/47
Specifications
Measurements are rounded to nearest decimal. If more precise measurements are required (i.e. Thickness to the 1/1000th) please reach out and we would be happy to supply that information for you.