Easily Measure Nip Roller Pressure Distribution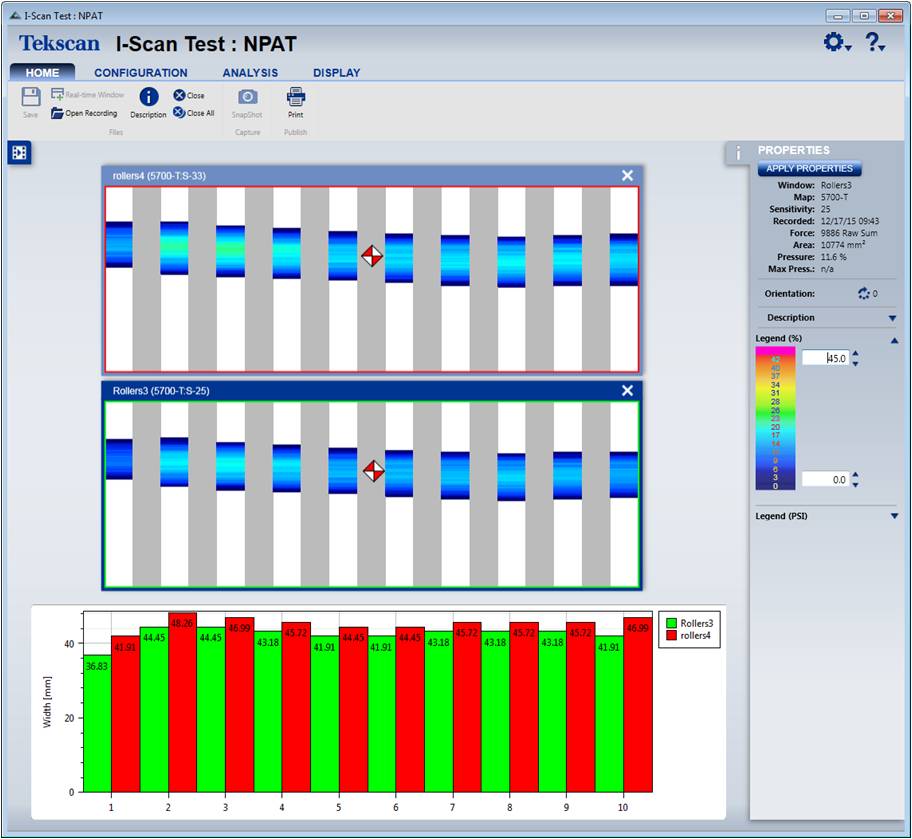 NPAT software output
Tekscan systems can measure force and pressure distribution variations between nip rollers. Software displays data & imagery of the nip pressure profile to help verify uniformity along the length of the roller. Real time display of the data allows the user to see the impact of machine adjustments, for a fast and accurate set up. Easily identify:
Crowns
Roller deflections
Misalignment
Diameter variations
The result is less downtime and product waste, leading to better yields and improved cost.
Watch this 2 minute Video for an Overview of the Nip Pressure Alignment Tool™
Nip Pressure Measurement Systems
Tekscan offers two solutions for nip roller applications:
I-Scan™: a R&D tool with a full software package for in depth analysis ideal for small nip rollers as well as high temp applications.
NPAT™: a simple machine set-up tool that is easily used by anyone. It is ideal for large areas and is very portable with one set of electronics. NPAT captures nip width and contact area.