Overview
Body Pressure Mapping
Tekscan's Bedding, Seating, Positioning and Cushioning Solutions pinpoint anatomical locations and areas of high pressure to readily identify those areas requiring pressure relief. Tekscan offers several different options to choose from depending on your application, including the CONFORMat™ and Body Pressure Measurement System™ (BPMS™).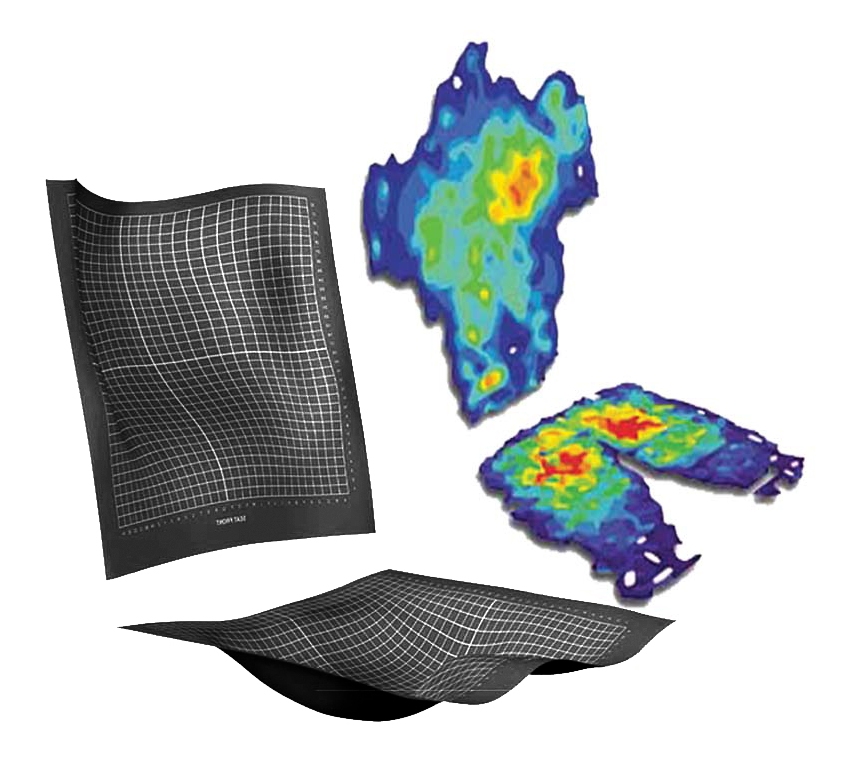 The unique conforming design of the CONFORMat sensor eliminates false pressure readings.
The CONFORMat system helps providers develop optimal seating and positioning strategies for each patient. The specially designed sensor conforms to the shape of the patient and support surface to eliminate false pressure readings. The unique, truly flexible design makes the CONFORMat the most advanced pressure mapping system available for seat and back analysis.
The Body Pressure Measurement System (BPMS) helps you identify high risk pressure areas, screen for pressure sores and monitor the progression and treatment of wound ulceration. The BPMS ensures precise measurements of the location and magnitude of peak pressures without altering the support surface characteristics. Accurate pressure information derived from the BPMS system helps optimize bedding, positioning and cushioning solutions. With multiple configurations available, BPMS offers the right solution for any size support surface.
Are you Looking to Design a Smart Bed?
Tekscan's FlexiForce™ force sensors can be designed with your own electronics to be incorporated into the bed design to produce a monitoring system. These sensors are strategically embedded into the bottom of the bed legs to determine if a force is being exerted, confirming whether someone is lying on it. This allows for a caregiver or doctor to be alerted if the individual is not following a particular routine.
To learn more about our custom force sensors for OEM applications, visit our FlexiForce customization page to learn more about our capabilities.
Products & Solutions
Body Pressure Mapping Systems
Tekscan's Bedding, Seating, Positioning and Cushioning Pressure Measurement Systems, which are found in clinical and research settings worldwide, identify high pressures, areas of potential discomfort and areas at risk for potential ulcerations.
Applications
Applications
Learn more about how Tekscan's pressure measurement systems can help reduce the risk of pressure ulcers.
Other bedding, seating, positioning and cushioning system applications include:
Validate cushion selection and adjustments
Aid in identification of unseen asymmetries and pelvic obliquities
Identify pressure on high risk areas
Pre- and post-surgical evaluations
Evaluate areas of patient discomfort
Screen for and monitor treatment of pressure sores, ulcers, and wounds
Optimize bedding solutions
Download the application flyer to learn more!
Numerous articles have been published regarding seating and positioning pressure mapping. Tekscan has compiled a list of these research publications in our Medical Bibliography.