Overview
Position Sensors
The FlexiPot™ Strip and Ring tactile potentiometers and/or position sensors are used to identify location or position and adjust output. These sensors can measure position between any two surfaces. These ultra-thin, flexible sensors are ideal for consumer electronics, industrial control, and medical device applications. The low power requirements combined with linear output makes these position sensors ideal from both a manufacturing and user perspective. The sensors are customizable and available off-the-shelf in ring and strip formations.
The best user interface, whether in consumer electronics or industrial controls, contains sensors that cause minimal interference, meaning the user may not even know they are there. FlexiPot, by Tekscan, is a flexible membrane potentiometer with an ultra-thin (0.008"), lightweight profile.
FlexiPot™ Position Sensing Applications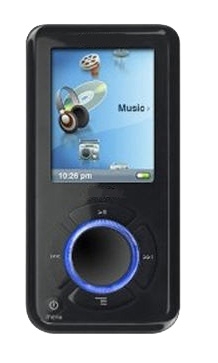 FlexiPot membrane potentiometers are ideal for integration into:
Consumer electronics (user interface in PDA)
Electronic Menu Navigation (scroll through options)
Industrial Controls
Medical Devices (plunger position)
Benefits of FlexiPot:
Low-power
Flexible
Ultra-thin (0.008")
Linear Output, low error (±2%)
Customizable
High-Temperature Option (up to 400ºF)
---
Featured Video: How FlexiPot Works
When a contact is applied to the sensitive surface, an electrical contact occurs between the top and bottom layer of the sensor, creating a variable voltage divider. This video demonstrates the linear and rotary potentiometers reacting to user input to provide positional data.
Products & Solutions
Potentiometers
Custom Potentiometers
The FlexiPot™ potentiometer can be customized to suit the unique needs of your OEM application. Tekscan also offers sample potentiometers in both ring and strip form (shown above) for testing and prototyping. Interested in a custom sensor?
Let's discuss! Consult an Engineer
Specs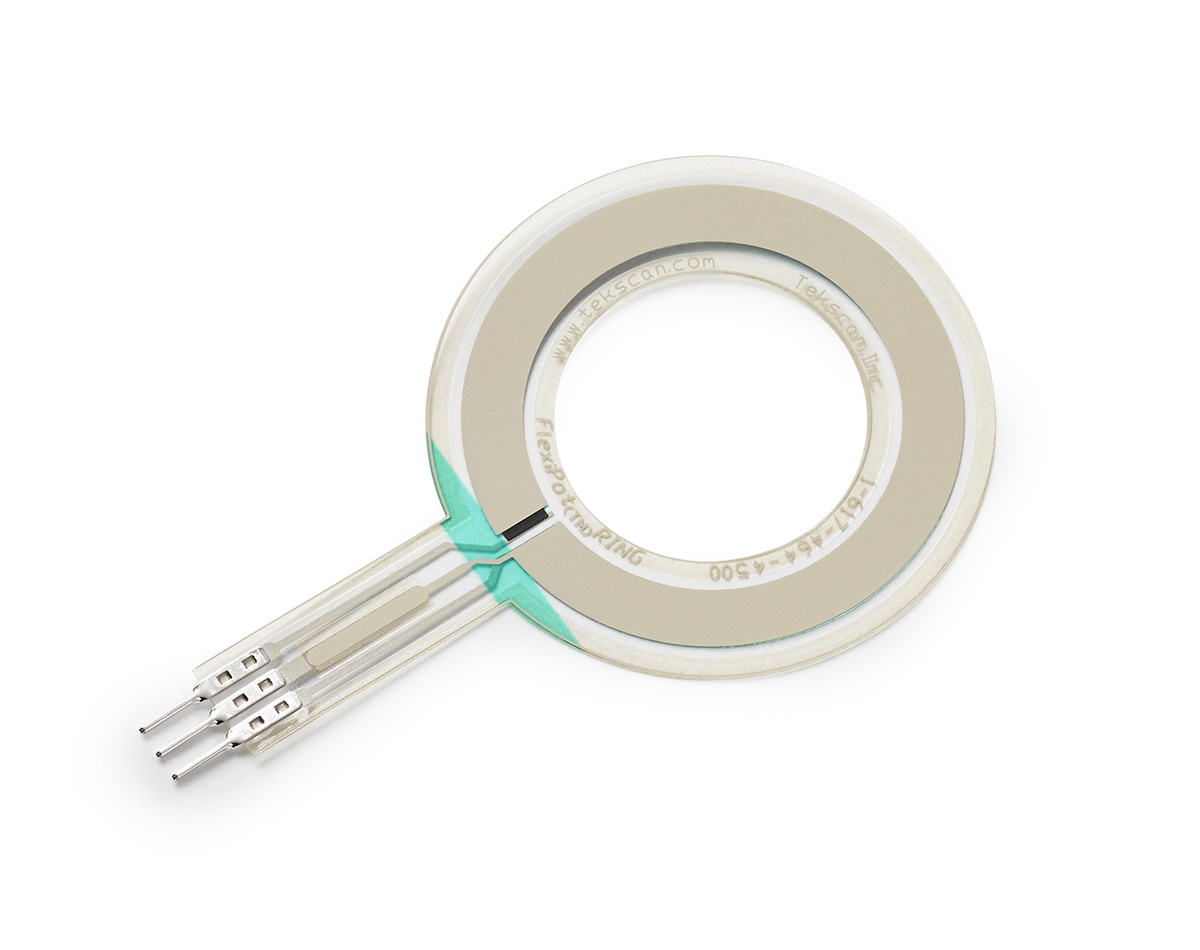 FlexiPot™ Ring
Thickness: 0.008" (0.208 mm)
Outer Sensing Area Diameter: 1.67" (42.44 mm)
Inner Sensing Area Diameter: 1.33" (33.8 mm)
Total Outer Diameter: 1.93" (49 mm)
Total Inner Diameter: 1.07" (27.2 mm)
Connector: 3-pin Male Square Pin*
Substrate: Polyester (ex: Mylar)
Learn more about 2-pin vs 3-pin connections for FlexiPot™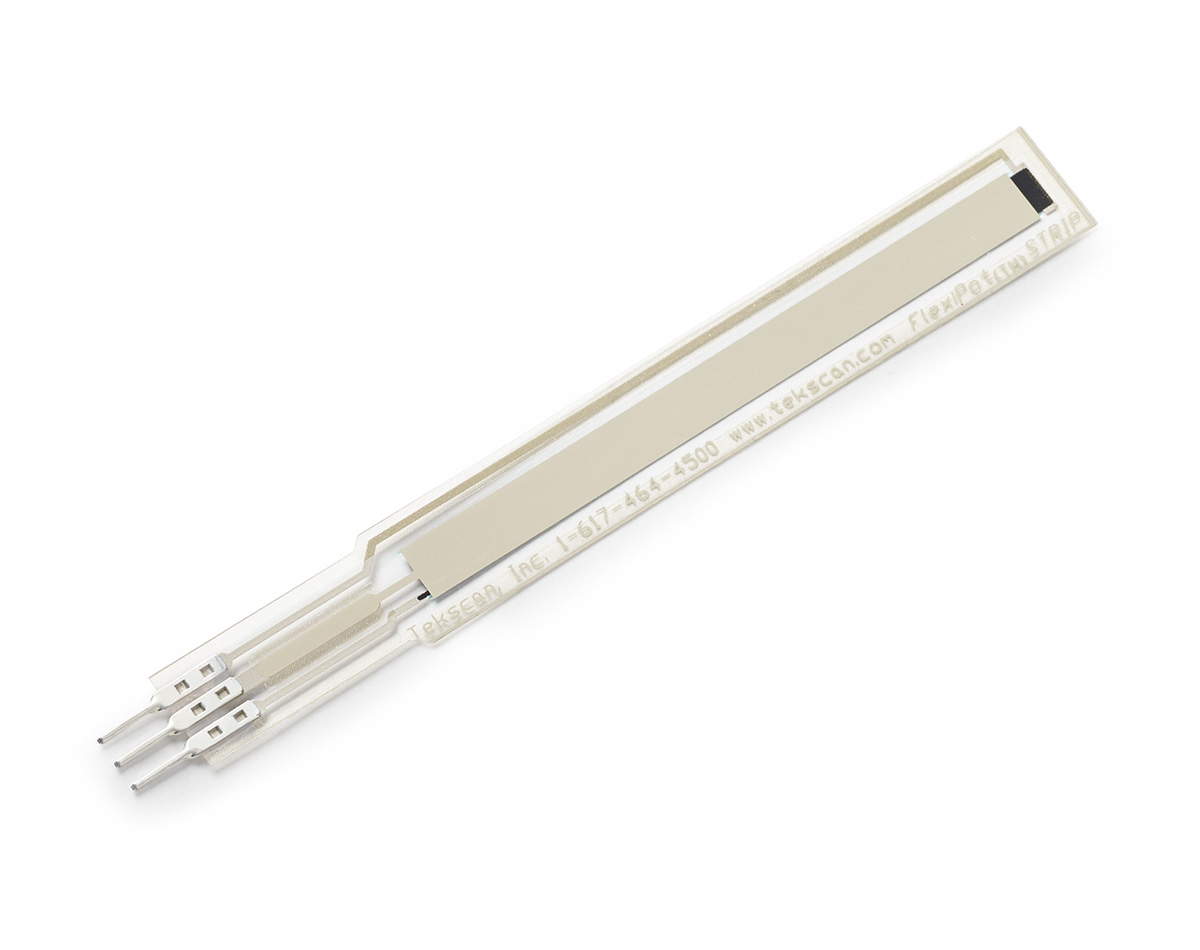 FlexiPot Strip
Thickness: 0.008" (0.208 mm)
Length of Sensing Area: 2.50" (63.5 mm)
Overall Length: 3.59" (91.3 mm)
Width of Sensing Area: 0.17" (4.3 mm)
Overall Width: 0.46" (11.6 mm)
Connector: 3-pin Male Square Pin*
Substrate: Polyester (ex: Mylar)
Learn more about 2-pin vs 3-pin connections for FlexiPot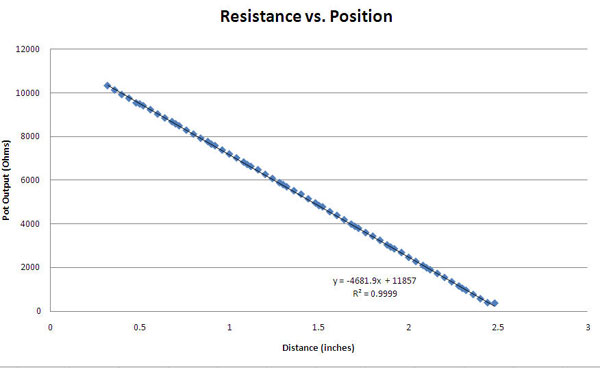 Force v. Resistance/Conductance Chart
Typical Performance
Based on Recommended Circuit
Linearity (Error): <±2%
Repeatability: <±1% of full scale
Spatial Resolution: <2% of full scale
Operating Temperature: Standard: 15°F - 140°F (-9°C - 60°C); High-Temp: 15°F - 400°F (-9°C - 204°C)

Recommended Circuit
For more spec information, please download the FlexiPot datasheet below: