FlexiPot Strip Position Sensor
Thin, rectangular tactile potentiometer used to identify position, location or adjust output.
Description
FlexiPot™ Strip sensors are low-powered force sensing linear potentiometers with a rectangular shape and 3-pin male connector. They are designed for use with your own electronics. These position sensors have a total length of 91.3 mm (3.59 in.) and a total width of 11.6 mm (0.46 in.).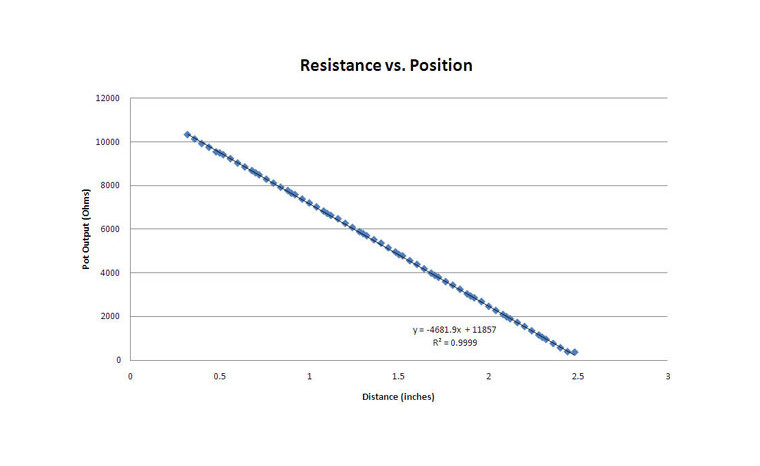 Force v. Resistance/Conductance Chart
Physical Properties
Thickness: 0.208 mm (0.008" )
Length of Sensing Area: 63.5 mm (2.50")
Overall Length: 91.3 mm (3.59")
Width of Sensing Area: 4.3 mm (0.17")
Overall Width: 11.6 mm (0.46")
Connector: 3-pin Male Square Pin*
Substrate: Polyester (ex: Mylar)
Typical Performance
Typical Performance
Based on Recommended Circuit
Linearity (Error): <±2%
Repeatability: <±1% of full scale
Spatial Resolution: <2% of full scale
Operating Temperature: Standard: -9°C - 60°C (15°F - 140°F); High-Temp: -9°C - 204°C(15°F - 400°F)

Recommended Circuit