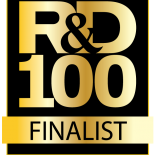 Wednesday, August 29, 2018
Tekscan's Strideway a Finalist in the 2018 R&D 100 Awards
Tekscan is excited to announce the Strideway is a finalist in the 2018 R&D 100 Awards. The R&D 100 Awards honor the latest and best innovations, identifying the top technology products of the past year. Since 1963, the R&D 100 Awards have identified revolutionary technologies introduced to the market. Learn more here.
The Strideway was introduced in early 2017, creating a lot of buzz with clinicians and researchers in the gait analysis industry.
With over twenty years of expertise developing gait analysis products, Tekscan engineers created a solution to simplify the gait analysis process. The Strideway provides easy assess to essential gait parameters from a modular platform designed to collect the highest quality data. While other systems simply provide temporal and kinetic information, Strideway offers temporal, spatial, kinetic and pressure data. Insights into areas of high pressure are particularly important to clinicians, as it can indicate areas at risk for ulceration, stress fractures or pain points for the patient. The unmatched quality data from the Strideway, allows clinicians and researchers to provide better care and higher quality research. To learn more about Strideway, visit the product page.