Tekscan Launches New Strideway System for Gait Analysis
Gait Analysis Made Modular with Strideway
Tekscan, Inc., is launching the Strideway, the latest technology to simplify gait analysis. This modular, easy-to-use platform provides kinetic, temporal, and spatial gait parameters, as well as pressure and force data, facilitating comprehensive gait analysis in both clinical and research environments.



Strideway provides key insights into gait analysis including pressure, force and spatial parameters.
Industry feedback and market needs drove the development of Strideway, contributing to the system's improved modularity and design. In comparison with other walkways on the market, Strideway's unique design offers greater flexibility in terms of product assembly, mobility, and storage. Customers can affordably add length onto the system at any time as their needs change.
This new Strideway system helps clinicians and researchers gain actionable insight into underlying gait abnormalities, inefficiencies or imbalances which might otherwise go undetected. Performing an evaluation is simple and takes only a few minutes to complete! With a wider active area and flush surface, Strideway minimizes trip hazards and easily accommodates patients with mobility aides, like a walker or those with gait dysfunctions.
"We're thrilled to introduce Strideway to clinicians and researchers who can use the system to easily collect and analyze gait and pressure data. We've designed a truly modular solution that can be customized to fit any space, while still maintaining its quick and simple setup. We've removed potential gait interferences and expanded the active sensing area to accommodate most types of dysfunctional gait. Strideway is an industry game-changer!"

- Peter Gantchev, Product Manager, Medical division at Tekscan
Strideway made a huge debut at the American Physical Therapy Association in San Antonio, Texas, where physical therapists from across the country were able to walk across and test the Strideway.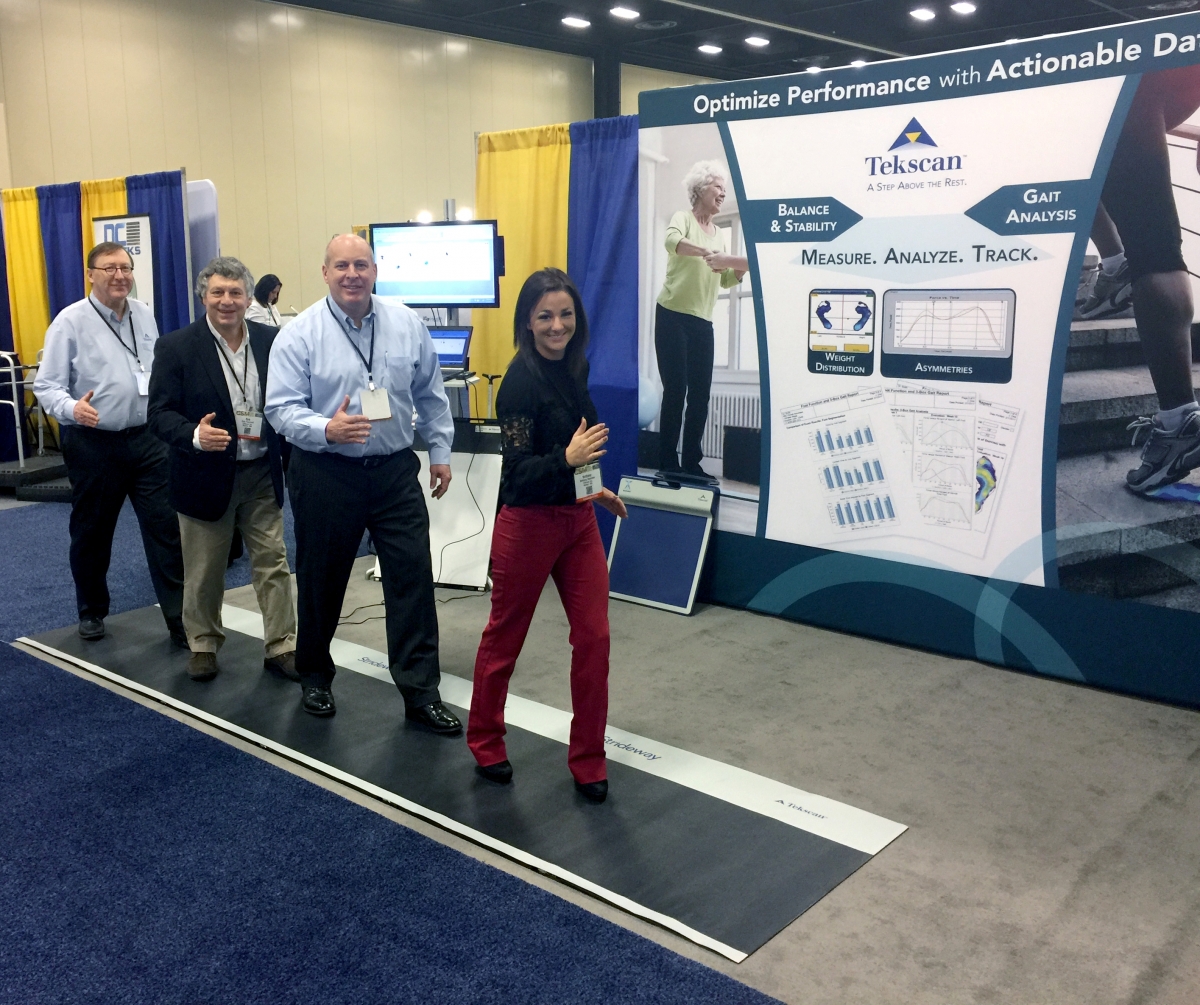 The Tekscan Team posing for a picture on the Strideway at APTA.
"We showcased a first-in-class product, and attendees easily recognized its tremendous value. They displayed overwhelming interest in the new Strideway system," said Bill Burns, Regional Sales Manager, Medical division at Tekscan.
Tekscan is a market leader in gait analysis solutions, with over twenty years of experience developing research validated systems.
The worldwide release of Tekscan's Strideway is planned for April 28, 2017. Visit https://www.tekscan.com/strideway for more information.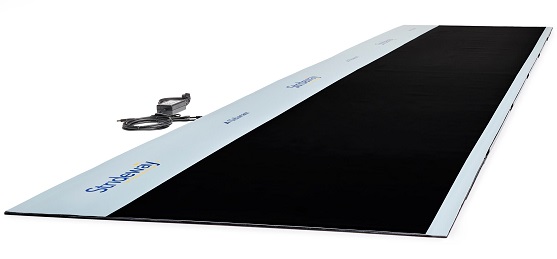 The Strideway System is the solution for complete gait analysis.