High Speed TireScan Wins Control Engineering's Product of the Year
Tekscan is excited to announce that High Speed TireScan has been named "Product of the Year 2018" by Control Engineering Polska. The award ceremony was held on April 9, 2019 in Warsaw, Poland after the conclusion of the Industry 4.0 conference. Product of the Year was awarded in 19 categories. Over 150 companies participated and over 250 products were submitted.
The High Speed TireScan won the Product of the Year 2018 award in the category of contact sensors.
Teksan released the High Speed TireScan in March 2018. This new system captures and analyzes tire behavior at speeds up to 265 km/h (165 mph). This system consists of a robust array of pressure sensing elements that scan at 20KHz as the tire rolls across the the sensor. The software displays the tire shape and pressure distribution while the tire is in motion. High Speed TireScan be used on a rotating drum or roadway applications.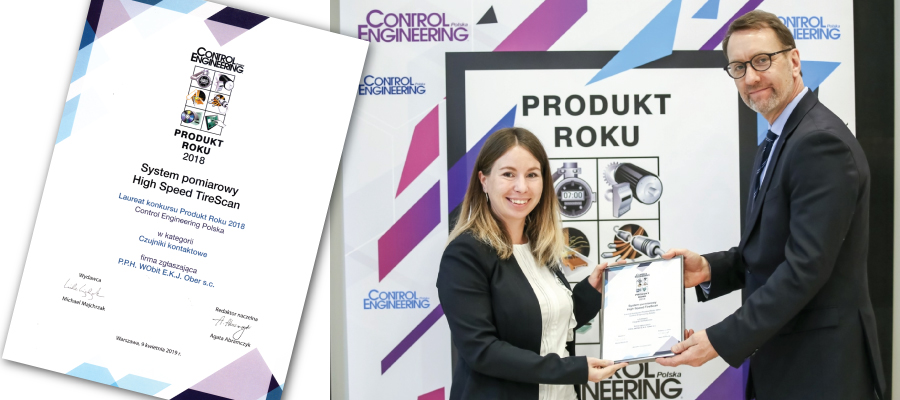 The award was accepted by Joanna Sławińska of Wobit, our distributor located in Poland.
Watch this 2 minute video to learn more:
Tekscan is honored to recieve this award. Want to learn more about High Speed TireScan? Contact us for more information.