Pressure Mapping to Improve Lithium-ion Battery Life and Performance
September 29, 2020, 11:00 am – 12:00 pm
Learn how Tekscan Technology Helps Dynamically Measure Battery Enclosure Mechanics During Charge/Discharge Cycles
Did you know that a lithium-ion battery breathes?
Research has shown1 that the act of charging and discharging a li-ion battery produces changes in temperature, electrochemistry, and mechanics of its internal components. As lithium-ion battery designers strive to pack more capabilities into an ever-shrinking space, having a method to characterize interface pressure changes from charge/discharge cycles is critical for:
Maintaining material spacing
Controlling gassing, and
Preventing excess swelling
In this live webinar, Camilo Aladro, Product Manager for Tekscan's Pressure Mapping Division, will demonstrate how to use Tekscan technology to verify li-ion battery housing design in long-term cycle testing.
This Webinar will Cover:
A technical overview of pressure mapping, and its role in battery design
Recent research supporting stack-pressure measurement as a critical step in li-ion battery design validation
Results from a real-world charge/discharge cycle test performed with the I-Scan™ system, and recommendations for interpreting pressure data to improve battery life & performance
(1) Cannarella, J., Arnold, C., "Stress Evolution and Capacity Fade in Constrained Lithium-Ion Pouch Cells" Journal of Power Sources. 245 (2014) 745-75 https://doi.org/10.1016/j.jpowsour.2013.06.165
Register for this Live Webinar!
Tuesday, September 29, 2020 | 11AM EDT
Can't make the live event? Register anyway, and we will provide you a recording when it is finished!
Presented By: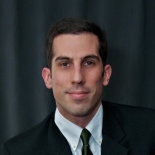 Camilo Aladro
Pressure Mapping Product Manager
Tekscan, Inc.