Clinician Spotlight: Kevin Winters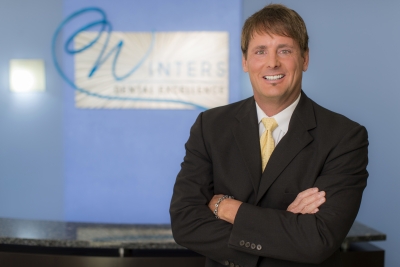 Dr. Kevin Winters, DDS practices general dentistry, advanced cosmetic dentistry, and restorative dentistry at his office in Austin, Texas. He is a fellow and instructor at the Las Vegas Institute for Advanced Dental Studies (LVI), where he teaches Core Curriculum courses. A long time user and teacher on T-Scan™, he was awarded the prestigious LVI "Instructor of the Year" Award. He sat down with Tekscan, to share his story.
Tell us about why you chose dentistry.
When I was in my sophomore year as an undergrad, I knew I wanted to do something healthcare-related, so I was comparing medicine and dentistry. I made my decision based upon the ability to have more control over my life instead of being on-call or tied into the hospital. In dentistry, I can do whatever I want to do. I can set up my practice the way I want, have the freedom to make my own schedule, make time to do things with my kids, and just have more control over my life. That's how I got started with the dental part of it.
I did a general practice residency after I graduated and I enjoyed it, because I learned a lot of things that they didn't necessarily cover in dental school. I bought a practice after that and started a good small-town general practice. I started with wisdom teeth, implants, fillings, and all the normal things. Then several years into it, I found myself gravitating more towards cosmetic dentistry. I was interested in developing and evolving my practice more, so I started looking into continuing education opportunities to do that.
How did you first become involved with LVI?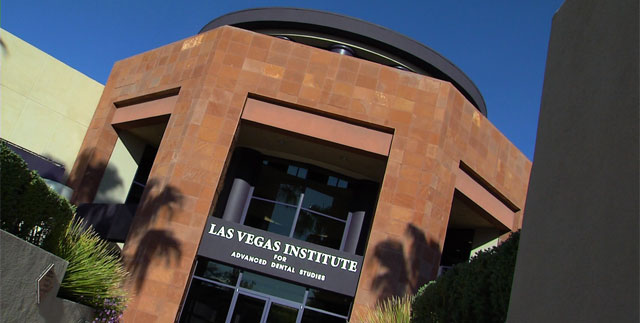 I got introduced to the Las Vegas Institute through a course that Bill Dickerson and Larry Rosenthal were doing at Baylor College of Dentistry. It was a three-weekend course: one weekend was a posterior course, one weekend was a veneer case prep with a patient, and a seat for the last weekend. This was 1996 and, at the time, there really wasn't much out there in terms of a truly advanced course, other than what Bill Dickerson was doing out in his Las Vegas office. So, I signed up for the next course.
In the beginning of 1997, Bill asked me if I would be interested in being an instructor. I thought, "Is there a better way to stay on top of things in the dental industry than to be teaching it?" I knew it would keep me on the leading edge. I taught my first course with Bill in early 1997 and have been doing it ever since. The teaching aspect is something I've enjoyed doing—to see doctors come in, be at the same place as I was back then—and I can share my tips and tricks with them.
When we first started off, it was an entry-level veneers class. Around 1999, the whole concept of neuromuscular dentistry was introduced. Since then it's gone from rudimentary ideas to integrating technology to help us clinically. Now, there are classes that focus on a variety of conditions and applications like posture, dentures, implants, sleep apnea, hygiene, and so forth. LVI has become a one-stop-shop as far as advanced continuing education goes. It's really the only one that has that type of variety at a central location with any concentration a dentist could want to learn. LVI is unique in that it's truly a working laboratory with a high volume of cases that doctors are able to analyze and practice to master techniques.
How has being an instructor influenced your own dental practice?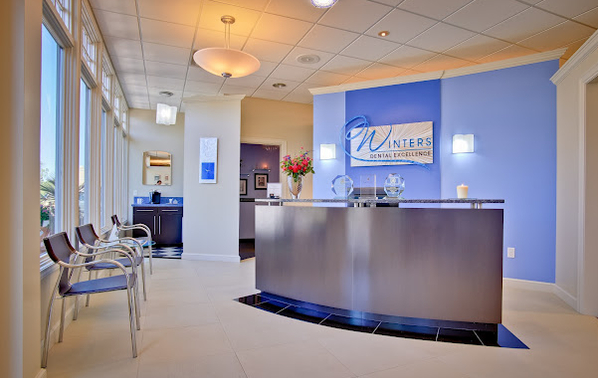 Not only do I want to offer my patients better solutions than what normal dentistry has to offer, but using new products and technology to improve care has really kept my practice on the leading edge. I provide my patients with the best care possible, and we market ourselves as being different from the rest in what we have to offer. We are cutting-edge, knowledgeable, and try new things in order to advance ourselves to provide the best for our patients. And they can tell that we're different in our approach, the way the office is set up, and how we deliver their cases.
From a technology stand-point, it's the driver. We need to take advantage of advances in technology. Whether it's cone beam technology to do 3D-guided implant surgery, or tensing units to understand bite issues, or T-Scan to help with finishing cases—not every dentist has a full suite of technology to help patients in their treatment plans, but it gives us complete distinction.
How does T-Scan™ fit into your teachings and your practice?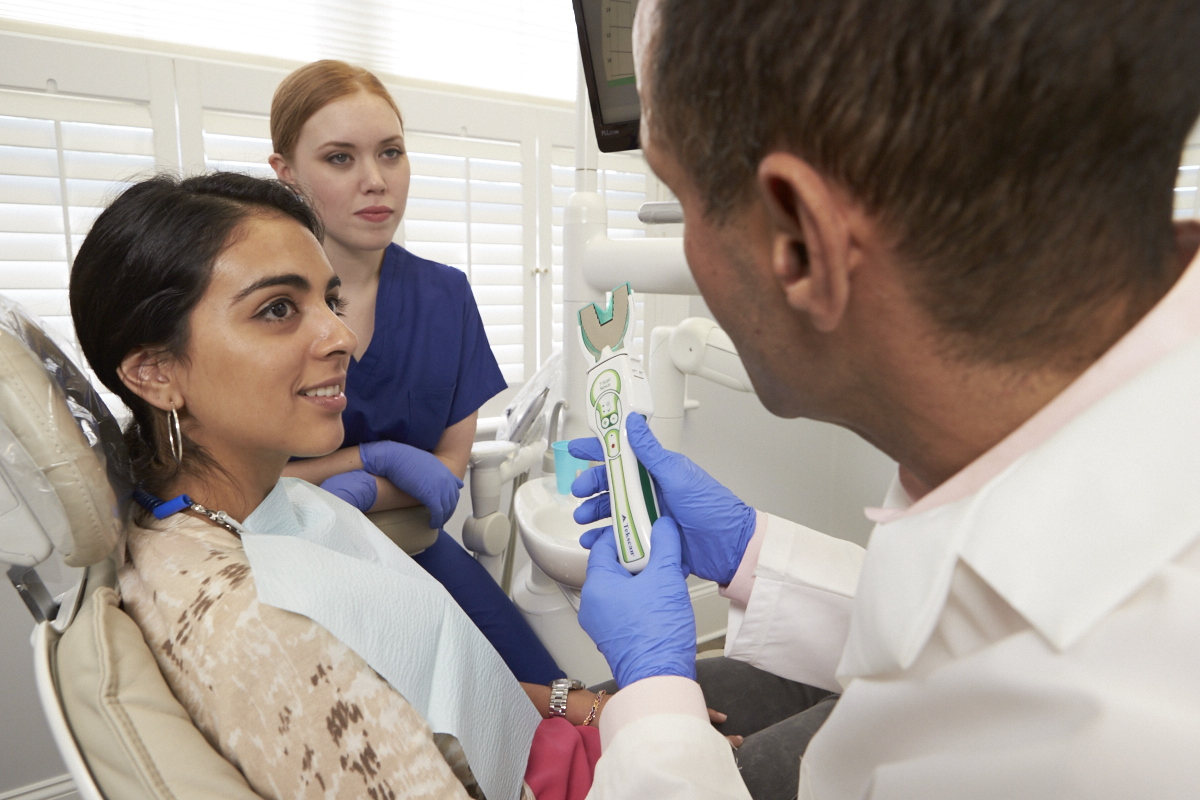 In my courses, T-Scan is used in helping to finish cases and bites, but it's the same thing in my practice. Whether we're just putting someone in an orthotic or whether it's finishing up full mouth rehabilitation. It takes the guesswork out of things. We also use it as part of the new patient exam to introduce the concept of bite imbalances and how it affects their oral health. T-Scan is so graphical, it's easy for patients to understand it.
I was finding myself in situations where I thought, "This is great—the patient is done." Those people would come back, I'd use T-Scan and realize they weren't where I thought they were. It's enabled me to take a good case and make it that much better from a bite standpoint.
Not everyone has adapted the use of the T-Scan yet. Until you have an opportunity to spend more time with it, either with a rep or instructor, seeing it in a class, and see the benefit of it, you won't really understand its true potential. I've used it for some time now and it makes such a difference. T-Scan allows you to handle problems that you didn't know existed, or see things that aren't quite right from a symptom standpoint. It boils down to occlusion and having that information that you're able to handle these problems. We were doing good things before. We're doing them better now as a result of having T-Scan.
Any tips for the aspiring dentist?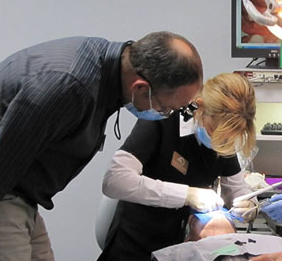 Most people dwell too much on cost. They need to step back from looking at things from a business perspective. You can only diagnose what you know. And if you don't know, you can't diagnose and treat from a production standpoint. Having an increased knowledge base is something that's ongoing to add to your bottom line.
Sure—you're going to have to put a little money in it to get started, which will pay off shortly down the road in your career. Waiting to make that move is just waiting to reap reward. Start early and get ahead by having everything you need to succeed in the beginning. Otherwise, you'll fall behind.
I think the biggest thing is you've got to make a practice philosophy decision, if you want to be good. If you want to offer patients the best dentistry you're able to do, and not just the same thing as everybody else, then you've got to do something to separate yourself. Taking those classes, having that increased knowledge, utilizing technology that's available to you—it will only enable you to do more cases, better cases, and will pay off exponentially down the road.
---
Dr. Winters studied at the University of Missouri – Kansas City School of Dentistry after earning his bachelor's degree from Kansas State University where he was also on the football team. He served a general practice residency at Humana Hospital at the University of Louisville. From there he soon began a private practice and took his passion for dentistry to Oklahoma. Quickly recognized by the state and his peers in the dental industry as an exceptional dentist, Dr. Winters was awarded Young Dentist of the Year by the Oklahoma Dental Association. Always dedicated to improving his expertise, Dr. Winters went on to become one of the original clinical instructors at the world renowned Las Vegas Institute (LVI) for Advanced Dental Studies, a dental institute that offers comprehensive learning and a curriculum that is recognized by the global dental community. He is skilled in performing preventive general dentistry, advanced cosmetic dentistry, and restorative dentistry at The Hills Dental Spa in Austin, TX, offering elite dental care options to all his patients.
The information on the Tekscan website is provided with the understanding that the organization is not engaged in rendering medical or legal advice or recommendations. You should not rely on any information on the website to replace consultations with qualified health care, clinical, or legal professionals to meet your individual needs. References to any treatment or therapy option, or to any program, service or treatment do not constitute an official endorsement by Tekscan, Inc. Read our full disclaimers.
Do you have a T-Scan story you'd like to share with us? Fill out the application below for a chance to be featured in our Clinician Spotlight!