Technology to Improve Lithium-Ion Battery Life and Performance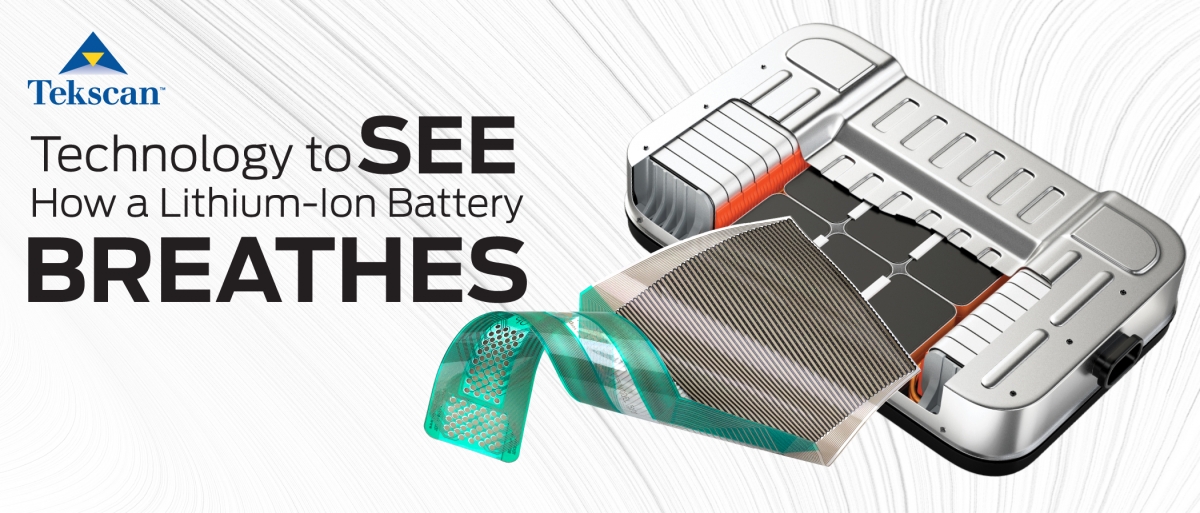 Many familiar with lithium-ion battery technology will say that it
breathes as a byproduct of routine charge/discharge cycles.
However, few methods exist to quantify the internal stress this activity may have on battery life and performance.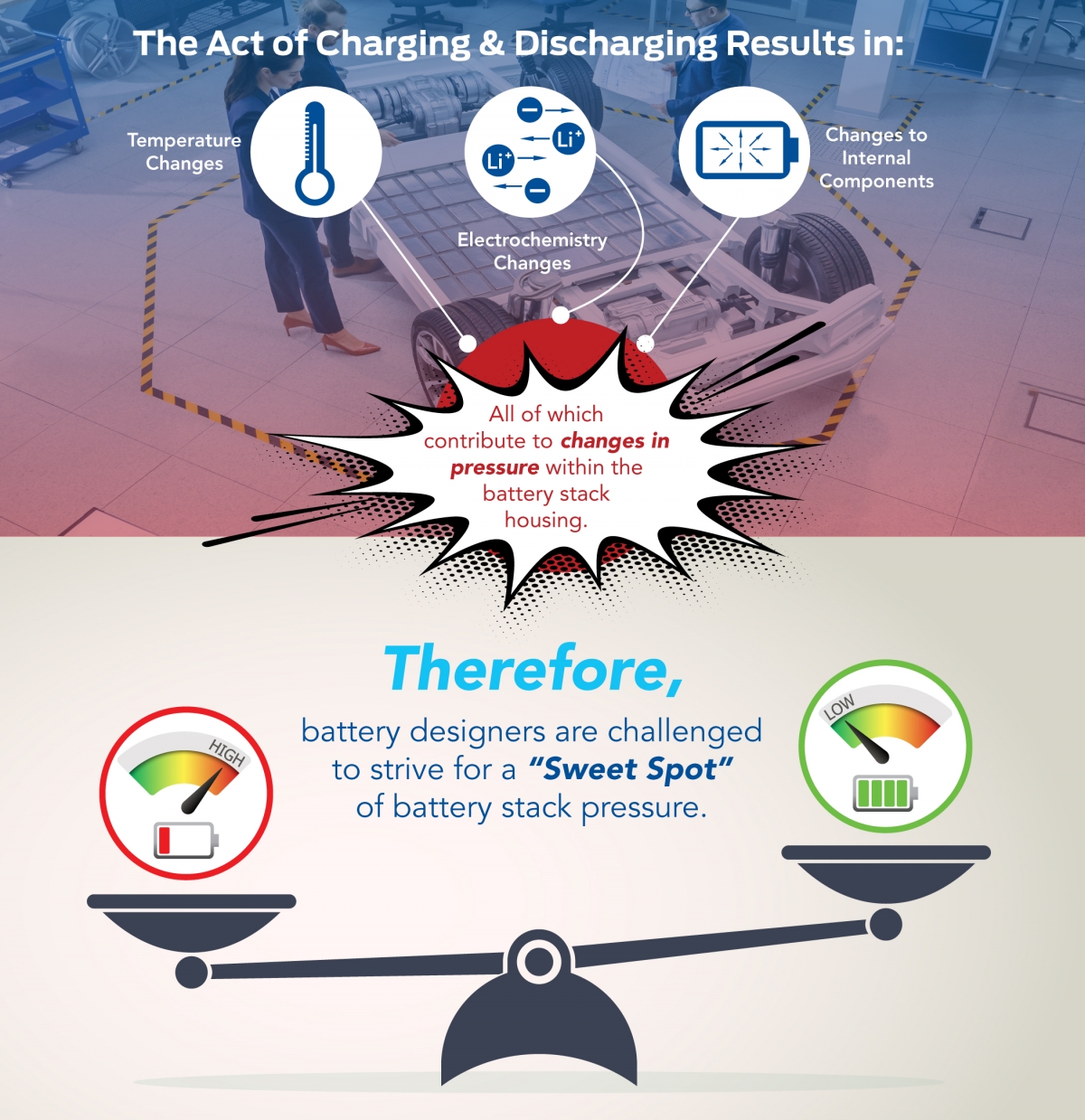 If Li-Ion Battery Stack Pressures are Too High?

If Li-Ion Battery Stack Pressures are Too Low?

Higher rates of capacity fade

Plastic deformation/delamination from internal pressure

In extreme cases, thermal runaway

Too much movement for thermal expansion in the housing.

Plastic delamination/deformation

Summarized from: Cannarella, J., Arnold, C., "Stress Evolution and Capacity Fade in Constrained Lithium-Ion Pouch Cells"
Journal of Power Sources. 245 (2014) 745-75 https://doi.org/10.1016/j.jpowsour.2013.06.165
---
Now, here's where the I-Scan™ pressure mapping system fits in.
Thin, conformable sensors offer the ability to capture pressure exchanges across an entire battery cell, or
between cells.

Identify regions of excessive pressure, which can result in battery failure.

Collect charge/discharge cycle data over multiple months without replacing sensors.
Want to See this Application in Action? Check Out this Short Demonstration Video:
---
Are you Trying to Increase Battery Life and Performance?
Learn More about I-Scan ™️ Pressure Mapping Technology for Lithium-ion Battery Design. Fill out the form below and a Tekscan representative will be in touch.