Is Your Sensor Supplier Prepared for the Unexpected?
The COVID-19 era has taught all of us an important lesson about risk anticipation – especially in business. Certainly, the pandemic prompted a swift change in our way of life to such an extreme degree many of us could never have imagined.
At the time of publishing this article in the summer of 2020, society is slowly reopening to a new normal, and companies around the world face many critical decisions to make over the coming days.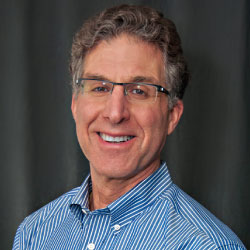 Charlie Malacaria - Vice President of Business Development; Tekscan, Inc.
The essential medtech industry continues to be under the watchful eye of the world. The unprecedented rise in demand for personal-protection equipment (PPE), testing supplies, and life-saving devices put a significant strain on this supply chain. Components suppliers – like sensor manufacturers – needed to pivot quickly with the changing world. Some were successful, while others, for a variety of reasons, endured challenges rising to the occasion.
Tekscan's Charlie Malacaria – Vice President of Business Development – participated in a webinar series produced by MD+DI/Qmed in June 2020 covering topics on how the medtech industry can respond to crisis. His session titled "Secrets to a Stable Sensor Supply," included a question & answer segment from attendees on this topic. Here were his responses:
---
1) With the challenges brought on by the COVID-19 pandemic in recent months, has your factory experienced any manufacturing delays, or have you been delayed in getting shipments to customers, and if so, how have you responded?
Fortunately, Tekscan has not been impacted as far as experiencing any delays in our manufacturing or in getting shipments to customers.
We are located in Boston, Massachusetts, and in early March, when the US began to take action to "flatten the curve," the Governor of Massachusetts issued stay-at-home orders which meant that all non-essential businesses in the state had to close. However, because we are a supplier of essential components to manufacturers of lifesaving medical devices and we serve other essential industries, our manufacturing and production employees were able to continue to report to our factory headquarters and continued making and shipping products without interruption.
We had actually been monitoring the situation closely even before the stay-at-home orders. We adapted our manufacturing floor to adhere to social distancing and capacity guidelines without causing interruptions to our delivery schedules, or compromising product quality. Thanks to these efforts, we have not experienced any interruptions to operations, or our supply chain.
2) In my experience, I've often received better pricing on components whose supplier outsources manufacturing. What is the added-value of working with a supplier who manufactures in house?
When you work with a supplier who manufactures in house, you often will see, as you've stated, that direct costs like piece-price may sometimes be more. However, the indirect costs are often where you will see the savings add up. The key to remember here is QUALITY. In-house manufacturing typically means more stringent quality standards. With the reduced cost of outsourced goods, there is the risk of compromised quality standards. When you work with a supplier who manufactures in-house, you will generally find greater transparency on the manufacturing process, capabilities, and challenges.
We've had experiences where we've been approached by customers who had been purchasing an embedded component from another company who outsourced their sensor manufacturing.
The customer was caught off guard when the supplier abruptly began delaying order acknowledgement and pushing out ship dates. The out-source manufacturer producing the components had unexpectedly gone line-down, and did not communicate this to the supplier. This led to the end user not being aware of the problem until after the first delivery was missed. As a result, the end user needed to scramble to find another supplier in time to fulfill their orders.
This is an example the lack of visibility and communication that can often times come with working with a supplier who does not have full control over their manufacturing process. Suppliers who manufacture in house are able to foresee, react and communicate manufacturing issues more reliably than a supplier out-sourcing manufacturing.
3) Is it a red flag if a manufacturer does not openly state that they conduct 100% testing of components?
No it is not. Reliable product tasting can be done via an AQL or sample testing. The quality standard your supplier abides by is critical here to ensure that appropriate procedures and sample sizes are being used to test components.
4) What are some other supply chain considerations you would take into account in today's climate if you were about to go to market?
This is a good question. I would probably advise you to hedge your bets: identify alternative suppliers wherever possible for your components. There are a few reasons for this – as I mentioned earlier, you might discover an issue in your current supplier's manufacturing practices that you just can't live with and you need to find someone else who will introduce less risk to your supply chain.
Also, it's always good to have backup suppliers "just in case." The second piece of advice would probably be around order scheduling. You want to ensure your order schedules not only reflect your sales forecast, but accommodate for any periods of anticipated supply chain challenges and setbacks, as brought on by COVID-19, for example.
I would also reiterate the importance of a robust sales channel. Identifying a supplier with experience working with distributors and resellers is wise because a supplier with a robust sales channel will provide added stability to your supply.
5) As far as applications engineering services - I can see how this could save us a lot of time on our project as force and pressure sensors are not our core business and there would be a learning curve. Is there a separate fee for this service?
Access to applications engineering is a vital way to save on "indirect costs" (a way of helping customers save time). Tekscan has been around for decades, and we see that as an advantage to our customers and I'll explain why.
New companies pop up frequently (especially in the sensor space), but going with a supplier that has been around a long time typically comes with the benefit of specialized applications and integration expertise that can only come from experience. We've "been there and done that" and our applications engineers can steer you toward potential "watch-outs" in the integration process – that saves you time and ultimately dollars.
Applications engineers can help you to optimize interface circuitry with your component to optimize performance, costs, and component lifetime.
For example, Tekscan recently had a customer whose sensor interface circuit was a dual supply, zero crossing op-amp. The reference voltage of the sensor was set at 5VDC.
Our applications engineering team analyzed the circuit and was able to recommend a single source op-amp circuit with a reference voltage of 0.5V. The difference in linearity between the single and dual source circuit was negligible. Changing from single supply from a dual supply circuit was advantageous to the customer as it saved cost on a second power supply and board space. The lower reference voltage produced limited current through the sensor and helped to ensure the longest possible sensor life.
Are you Interested in Watching this Webinar Session On-Demand?

Follow this link below to access now!