High Speed Impact Testing Using Pressure Distribution
The I-Scan™ force and pressure mapping system can be used in crash test dummy studies to capture the dynamic pressure and impact force that are exerted during an impact. I-Scan can identify the temporal, local, peak, and spatial pressures of two objects colliding. With scanning speeds at up to 20 kHz, even extremely rapid strikes can be recorded.
This information can be used to create safer cars, bolster dashboard and restraint design, and minimize injury. Sensors are available in different shapes, are reusable, and provide accurate pressure readings. With the help of Tekscan's highly qualified sales and engineering support team, each system may be configured to meet your specific needs.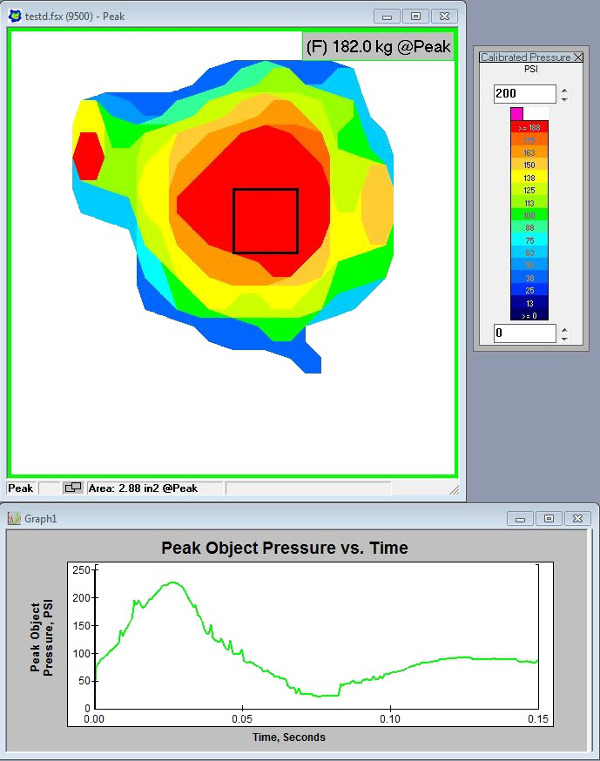 Output of peak pressure exerted upon a crash test dummy's knee during high speed impact/collision testing.
Impact Pressure Measurement Applications
Identify:

Temporal pressure
Spatial pressure
Localized pressure
Peak pressure

Research and development
Comparative testing
Benefits of Pressure Mapping
Reduce injuries
Design validation
Optimize product performance
Improve shock absorption
Rapid response time