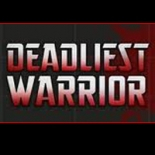 Tekscan featured in Spike TV's hit series, Deadliest Warrior
High Speed Pressure Measurement Featured on Deadliest Warrior!
Boston, MA April, 2009- Tekscan's I-Scan™ Pressure and Force Measurement System will be featured in six episodes of Spike TV's hit series, Deadliest Warrior. In the series, battles are staged between history's greatest warriors to determine who would win if these warriors actually confronted each other.
The Deadliest Warrior™ series used Tekscan's I-Scan system for its debut season last year because of its ability to measure and record high impact forces at speeds of up to 20 kHz. The system performed so well during the grueling testing, that the Deadliest Warrior series has asked Tekscan to be part of season two.
The system is visually strong, fast to set up, easy to work with, and easily understood by viewers. It also can provide an accurate number even when punctured by the Cestus. On its dying electrical signal, while being slammed full of holes - the system came through. That says a lot about the effectiveness of the [Tekscan] technology.
-Tim Prokop, Show Runner/Director, Deadliest Warrior Season 1
Tekscan's I-Scan has been used to measure impact force in a variety of other applications including automotive crash-testing, sport equipment testing, vibration studies, and martial arts.