Overview
Accurate Machine Setup with Pressure Mapping
Reliably producing quality product is a top priority for any manufacturing team trying to maintain a customer base. While machine setup and alignment are key factors in reliability, the longer this process takes, the less time is available for making product.
Before and after pressure output of sealing jaws. Before test showing weak pressures on the outside (left). Adjustments are made, a second test is taken confirming a more even seal (right).
Tactile pressure mapping systems take the guesswork out of machine set-up using real-time data to verify uniform pressure distribution. An operator uses pressure profile information to quantify tool integrity and accurate configuration for production.
Key Benefits:
Improve yields and reduce scrap product
Decrease set-up time
Portable system with modular sensor that can be used throughout the production floor
Dynamic feedback of adjustments made to equipment from real-time data
Reduce downtime / MTTR (mean time to repair)
See how Pressure Mapping Technology can help streamline machine setup processes:
Products & Solutions
Pressure Mapping Products for Machine Setup
Applications
Applications
Free White Paper: Interface Pressure Measurement Options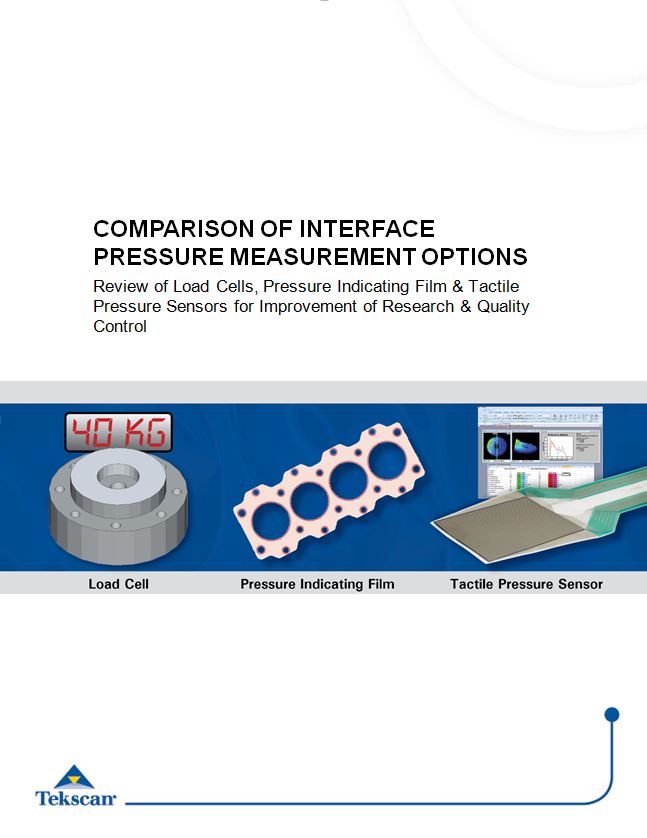 See how different interface pressure sensing solutions address test and design applications.